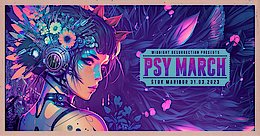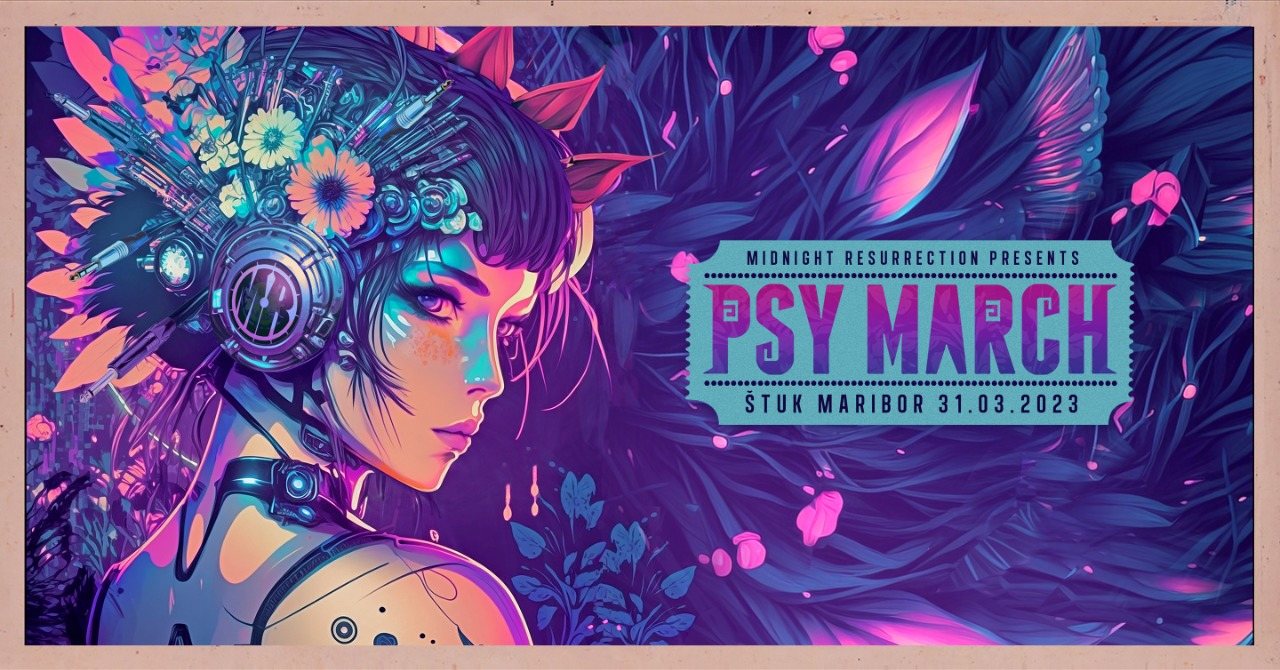 Line Up
On the last day of March, we resurrect into the enigmatic realm of hypnotic beats, where reality and fantasy collide, and the limitations of your mind are shattered. Together, we march until the last beat echoes.
- - - main stage - - -
🟥 MATERIA
soundcloud.com/materia-1
youtu.be/uXtWWUVQUuo
facebook.com/xmateria
🟥 REAKY REAKSON
soundcloud.com/reaky
youtube.com/reakyreakson
🟥 MENTAL ITCH
soundcloud.com/mentalitch
🟥 5-RUSH
soundcloud.com/5_rush
🟥 ULTRA vs. VIOLET
midnight islands
facebook.com/ultravsviolet
more info soon...
- - - music links - - -
Ultra vs. Violet @ Psy March 2019
youtu
5-Rush @ Dance Of The Undead 2022
soundcloud
Mental Itch - Full-On Power Mix
soundcloud
Reaky Reakson - Pharmacy Radio 064 (2nd hour)
soundcloud
Reaky Reakson - Selected tracks
bit.ly/ReakySelectionYouTube
Materia - Live Set @ Boomtown 2017
youtu
Materia - Live Set @ RadiOzora 02-10-2018
youtu
Materia & Sinerider - The Drift
youtu
Materia & Intelligence - Electronic Lock
youtu
Materia & Sinerider - Force Fields
youtu
Materia & Waio - No Pain
youtu
Materia - Clear Tenor [Full Album - 2011]
[youtube.com]
Materia - Out Of Tune [Full Album - 2008]
[youtube.com]
Location
ŠTUK
Gosposvetska 83
2000 Maribor
Organizer
Organizer
Midnight Resurrection
From
Midnight Resurrection ·
60