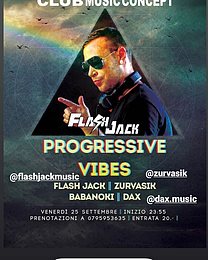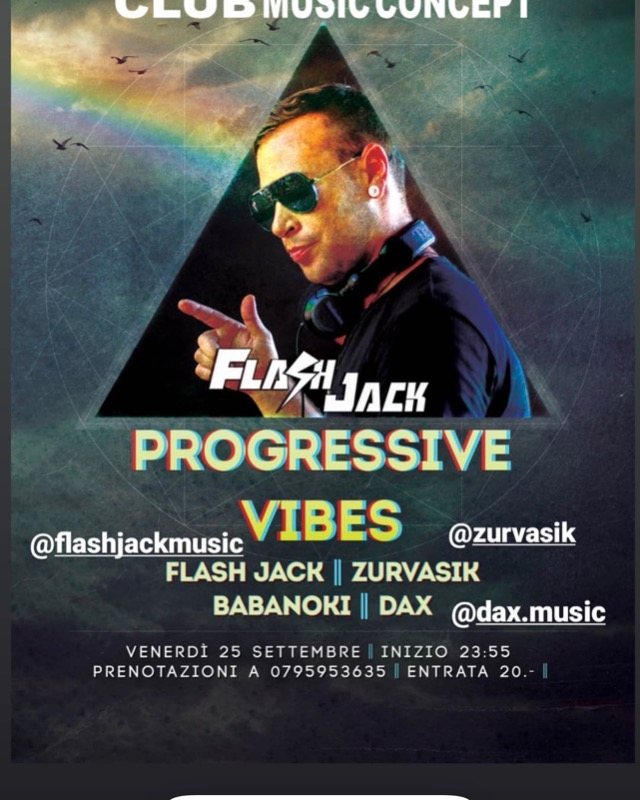 Line Up
☢Bunker Club Music Concept☢
LIMITE DI 100 PERSONE,
POSSIBILITÀ DI RISERVARE TRAMITE
MESSAGGIO WhatsApp AL 079 595 36 35.
LA LISTA È VALIDA FINO ALLA 1:00
Progressive Vibes, per tutti gli amanti della Progressive Psytrance e per tutti quelli che hanno voglia di scatenarsi ascoltando le migliori tracce di questa scena. Una serata che vi sorprenderà! Ospiti speciali Flash Jack e ZurvasiK!!
☢Line Up☢
🎵 Flash Jack [Live] (Mada Beats Records)
🎼
soundcloud
🎵 ZurvasiK DJ (KF Rec / Alien rec Brazil )
🎼
soundcloud
(ZÜRICH)
🎵 Dax ( Galinkia Rec.)
🎼
soundcloud
🎵BabaNoki (KF Rec)
(ZÜRICH)
☢Evento☢
Bunker Club ~ 25 Settembre 2020
23:55 - 05:00
Entrata 20 CHF drink incluso
————————————————
ⓞ Bunker Club Lugano
Via Trevano 89a, 6900 Lugano
+41795953635 ,
bunkerclublugano@gmail.com
@bunkerclublugano
Please invite your friends because facebook has limited the number of
invitation per account and event!
THANKS