Backend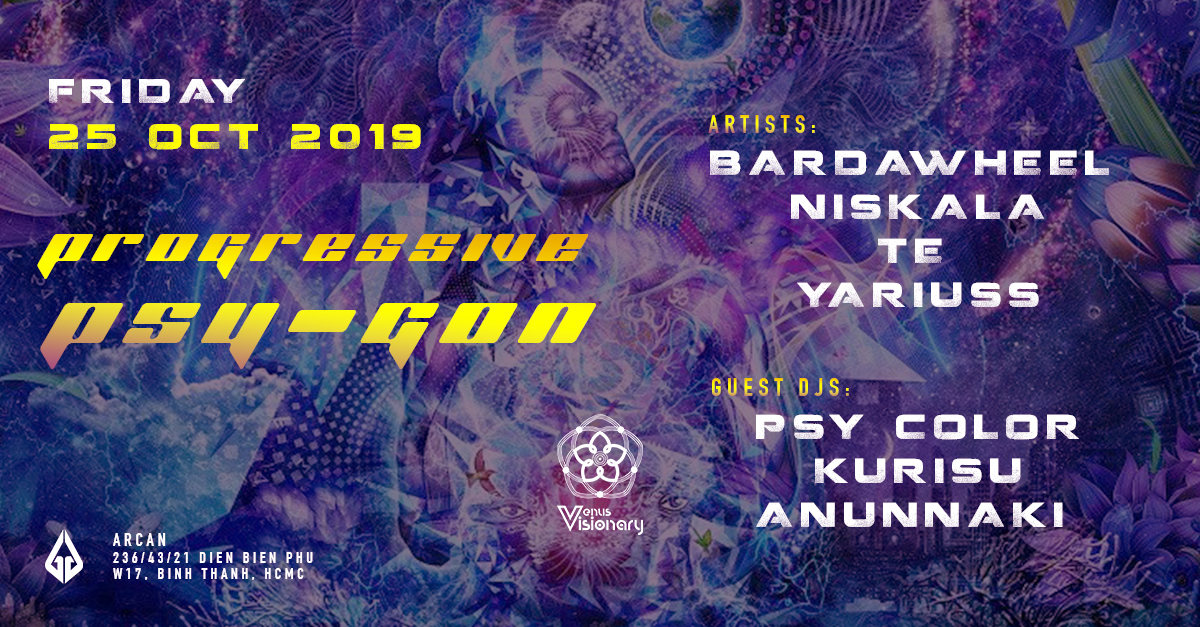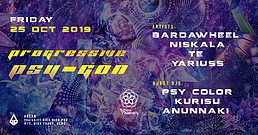 Line Up
Line Up
10pm-11pm : Kuriso
11pm-12am : DJ Niskala
12am-1am : Yariuss
1am-2am : Bardawheel
2am-3am : T.E
3am-4am : Annunaki
4am-5am : Psy Color
Deco
Our dear friends Hugo, Roman Ra and Lilac Fish are bringing magic to the party setting up a psychedelic deco for us. As they always say, "there is no psy party without a proper deco. Psytrance is an experience of the mind, ear and vision. All those senses blown away at the same time... That's what we are looking for, that's what we have to give".
Info
Info
Progressive Psy Gon
ARCAN

Specially nurtured for the Saigonese scene, Progressive Psy-Gon has proven its capacity to get our peeps dancing. Arcan and Psy Gon Events have selected the best talents this city has to offer and installed them at the command of the dark room.
Location
ARCAN
ADDRESS : 236/43/21 Điện Biên Phủ, P17, Bình Thạnh, Hồ Chí Minh, Vietnam.