Backend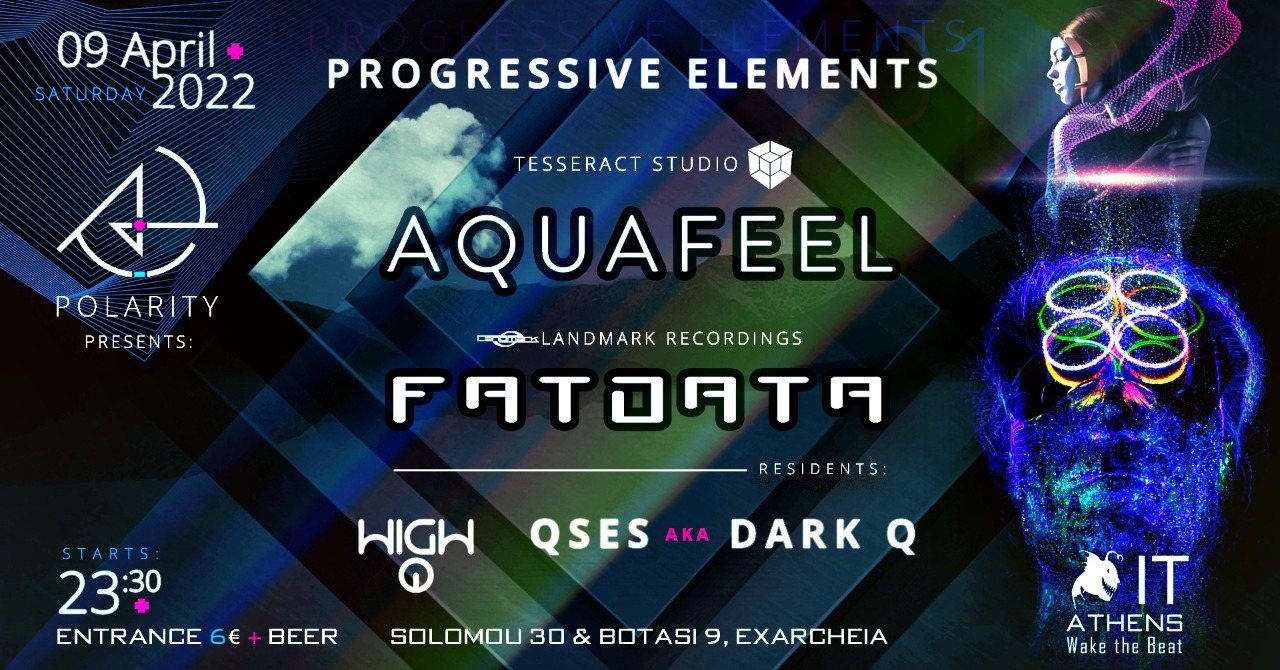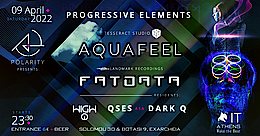 Line Up
ॐ Aquafeel [TesseracTstudio]
Aquafeel, who first started to experiment with psychedelic trance and the possibilities of various sequencers in 2006, and had his first release,Trust
EP, on Spintwist Records no less than two years later, can be described as
a natural musical genius.
His first live set at legendary Indian Spirit Festival in 2008 opened the way
for his musical career, and today Aquafeel is a frequent favorite at various
European psy trance festivals and parties.
After numerous releases on labels such as Spin Twist Records, Iono
Music, Prog On Syndicate, Audioload Music, Echoes Records, Digital
Nature, Mikrokosmos and HOMmega Productions, Aquafeel developed
a style that wouldn't fit better to other than TesseracTstudio which since
October of 2017 became his home label.
Aquafeel personifies the hallmark of bittersweet melodies in perfect
resonance with deep suggestive basslines. This, along with his touch and
feel for tricky details and interesting grooves, takes the listener on a
journey into deep melodic progressive trance.
soundcloud
[facebook.com]
ॐ Fat Data [LandMark]
Bio soon.
soundcloud
[facebook.com]
ॐ High Q
High Q is the much promising psychedelic Greek project from Dimitris Martinis, a young and 'hungry' producer that is slowly rising in the capital of Greece. Young and motivated, Dimitris is the kind of artist who creates, he does it with passion, love, and devotion. As he always works with dedication and spending many hours in his studio, his music can be described as cosmic, pure, and evolutionary. The kind of recipe that always stays eternal in the psy-progressive trance culture. As you'll dive deeper into the High Q musical phasma, you'll discover unique, colorful elements that will travel your soul beyond the typical imaginative views, offering a different, special, Melo-harmonic, and transformed experience. We can ensure you that High Q will be one of the hottest Greek psychedelic projects of the future.
[goo.gl]
ॐ Dj Qses(aka Dark Q)
Coming straight from Athens, Qses likes to travel within the sounds of Ambient, Downtempo and Progressive Trance!!!! He has performed with some of the biggest Progressive and Ambient names like (Atmos-Vibrasphere-Phaxe-Ritmo-Nok-Wizzy Noise-Aes Dana-Asura-Circular-Solar Fields-Tripswitch) etc.
2011 Q joined the crew of Savva Records as Dj, Savva Records is located in Northern Germany and Support Actively the Progreesive Scence. Q was the admin of Electrocaine Radio since 2007 till 2012,Electrocaine became famous in 78 countries all over the Globe.
Q except as a dj parallel works for the world of Aviation.
If you havent heard of Dark Q by now then where have you been hiding?
*Facebook:
[facebook.com]
*Soundcloud:
soundcloud
Info
Info
Polarity debut event
Progressive Elements
6 euro _ beer
starts 23:30
Location
Location
Athens
Σολωμου 30 και, Μπόταση 9, Αθήνα 106 77