prima hora - Fobi-
Augsburg Bayern Bavaria nähe München ·
Germany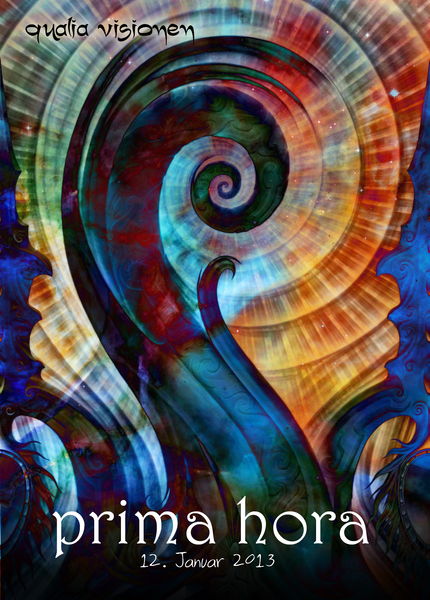 Live
Line Up
Fobi ( Green Wizards / No Comment Records ) Mazedonien
DJs
Parasympathikus (Spoltn Psyrates) AUT

Chico (Kantine 12)
Deco
Deco
Qualia, Mani, Fairy Tribe = Qualia visionen
Visuals:
Setzi
FLYER:
NAF (
[jimdo.com]
Info
"PSY - Couture":

Fairy Tribe (www.fairytribe.de)

Qualia wird 2 Jahre alt.....Happy PsyDay!
Vor zwei Jahren wurde Qualia "Realität".
Rückblickend danken wir dem Kulturverein "AWAKA", den wunderbaren Gästen und denjenigen, die uns mit kreativer Musik begeistert haben.
Vorallem aber unseren lieben Freunden,
die einfach die Besten sind!!!
We are soooo grateful!!!
Deshalb freut sich Qualia, diesen Anlass mit einem besonderen live-act zu feiern und wünschen allen viel Spaß! :-)
Location
Location:
[ballonfabrik.org]
ANFAHRT
Hier noch eine genaue Beschreibung für die Auswärtigen:
Öffis:
Also Ihr müsst mit der Busline 35 fahren und an der Dieslbrücke aussteigen!
Dann einfach Richtung Industriegebiet ca 3 Min. laufen...immer dem Psy entgegen :)
Auto:
Von der A8 kommend nehmt ihr die Ausfahrt Augsburg-West und dann die B17/B2 Richtung Augsburg-Zentrum. Ihr verlasst die kombinierte B17/B2 dann sofort an der "Ausfahrt" Augsburg-Oberhausen/Gersthofen Süd und fahrt auf der B2, die ab hier Donauwörther Straße heißt, weiter Richtung Zentrum. Bei der Straßenbahnhaltestelle Bärenwirt/DRvS biegt ihr dann links ab in die Dieselstraße/B2 Richtung München ab und 500m weiter, nach der Brücke, biegt ihr links in die Austraße. Die Ballonfabrik findet ihr, nach Überquerung der Bahnschienen, am Ende der Sackgasse.
Directions:
Coming from Munich or Stuttgart/Ulm, take exit Augsburg-West to merge onto B17/B2 toward Augsburg-Zentrum. The next exit you take (immediately after having merged onto B17/B2) is called Augsburg-Oberhausen/Gersthofen Süd. Here you merge onto B2, which is now called Donauwörther Straße. Follow Donauwörther Straße for 2.3km, then turn left onto Dieselstraße/B2 toward Munich and, after having crossed a bridge, turn left onto Austraße. Having crossed the rail track, you will find the venue at the end of the dead-end street.
Ballonfabrik Augsburg
Austraße 27
86152 Augsburg
Added

8y 4m

· Update

8y 9d

· 9 Parties ·

/ 19