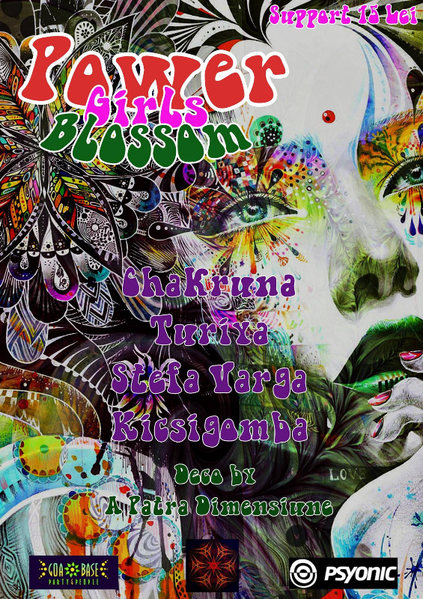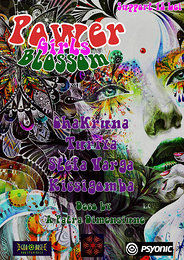 Line Up
Line Up
In a totally psychedelic manner, Spring presents Her avatars :

Chakruna (CJ)
Tu Ri Ya (BV)
Stefa Varga (AR)
Kicsigomba (GL)

tba
Info
She turned to the sunlight
And shook her yellow head,
And whispered to her neighbor:
"Winter is dead."
― A.A. Milne, When We Were Very Young

..didn't get it yet ?

Spring is nature's way of saying, 'Let's party!'
- Robin Williams

Yes, it is time to come together again and celebrate the beauty of nature, Life itself, in this neverending cycle of birth and death. This season it's all about rebirth of life, renewing energies, getting/giving together and bloom!
Entry
Entry
party starts @ 23:00
special offer for girls 22:30 - 23:00 ---->> 5 Ron
spread the word

23:00 >> 15 Ron