Backend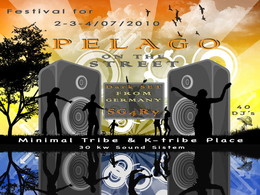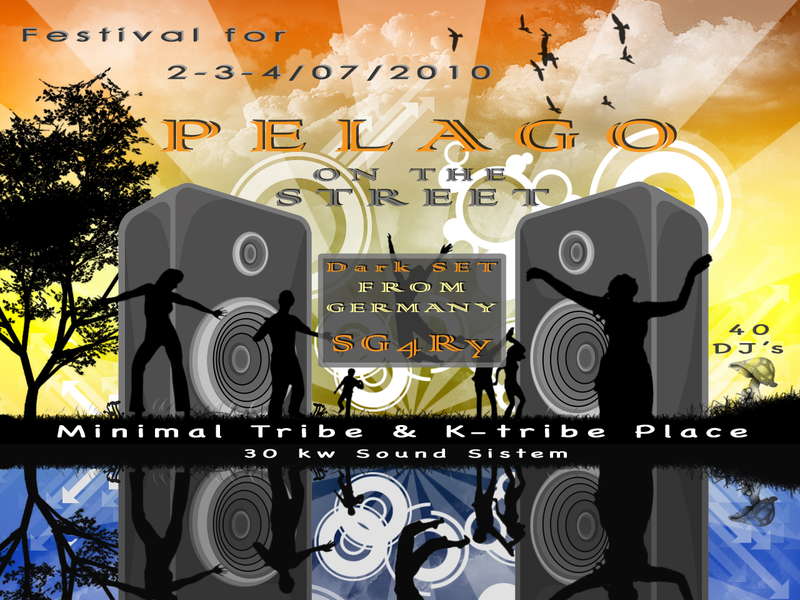 Line Up
oOoOoOoOoOoOoOoOoOoOoOoOoOoOoOoOoOoOoOoOoOoOoOoOoOo
°°°°°°°°°°°°°°°°°°°°°°°°°°°°°°°°°°
____________________________________________
PLACE PSY-TRANCE DARK PROGRESSIVE MINIMAL :
____________________________________________
************************************************************
3 HOURS DJ-SET DARK FULL-ON FROM GERMANY:
************************************************************
_____________________________________________________________
°-° SG4RY °-° HYPERGATE MIND FUNK °-° DARK FULL-ON :
_____________________________________________________________
My name is Gerhard and I'm 22 years old. I am dj-ing since early 2008 on smaller parties organised by friends. Up from the summer season 2009 I played on some bigger parties in Germany, Austria and the Netherlands and up from 2010 most probably the crowd on parties in Switzerland, Czech Republic, India, Portugal and Hungary will be enjoying my sets. I prefer to play twisted but groovy Nighttime Music with a darkish but never evil touch and funny elements or powerful Twilight Psytrance with strong melodies, depending on the mood of the audience and the time I am supposed to play. In the morning hours I enjoy to enchant the crowd with some non-cheesy psychedelic Morning Trance which is unique in selection.
In early 2009 I founded "Wijdan Tribe" (
[myspace.com]
together with some friends; we are organizing Psytrance Parties, and another aim is to support talented upcoming Live Acts and DJs.
Up from November 2009 I joined forces with the Portugal based Label "Hypergate Records" and therefore I can get easily in touch with our label artists Sidharta, Khopat, Tryon, Phonic Request and a lot of other Live Acts, if required.
Finally, since April 2010 Im a proud member of the dutch Label "Mind Funk Music", which stands for straight psychedelic sounds and gives musical shelter to artists such as Assault Junkies, Peace_ka, Stereographic, Smokeship and some more. If you wanna get in touch with them, just let me know! For more infos check:
[myspace.com]
[myspace.com]
[myspace.com]
[hypergate-records.com]
_____________________________________________________________
ITALIAN LIVE :
_____________________________________________________________
°-° PEACE-KA °-° Mind Funk °-° Dark Full-on °-° Cesena
The brain behind the Peace-Ka project is Thoma Piscaglia from Cesena, a small city situated near the Italian Adriatic coast. Things kicked-off for Thomas after his illuminating first trip to Thailand in 2001, where he attended one of the many legendary Full Moon parties. For him, it was his first psy-trance party ever, although many would follow after. Thomas his 1st activities as an artist started to take place a few years after his ear- and eye-opening party experiences. He first started to play the decks as a dj in parties around Italy, followed by a serious addiction to twisting knobs and buttons on midi-controllers and manipulating twisted sounds in software, which finally led to producing his own sonic productions. The results lead to Thomas building up his own home-studio, consisting out of most of the necessary hardware and audio devices one needs for producing as a professional sound-engineer. Nowadays his studio consists of his beloved access virus TI, a nord rack2x, a powercore mk2, a liquid mix mastering processor, and a Korg Kaoss pad 3. The speaker section is provided by a pair of Adam p11 studio monitors. Thomas his main project is known under the name Peace Ka, next to having his other project named Assault Junkies, together with his good friend Andrea Lunghi (Dust). Some of his other side projects and hobbies include: promoting small underground electronic music events in clubs around his area, creating and managing a web portal which' aim is to provide upcoming talents a place where to showcase their material and last but not least he's working as a producer for a local recording studio. All in all it's more than clear that this man's mission is to contaminate as many people as possible with his passion for electronic music.
[myspace.com]
[myspace.com]
[myspace.com]
[myspace.com]
[myspace.com]
_____________________________________________________________
°-° SUNNY CLOUD °-° Indipendent °-° Dark Full-on °-° Bologna
Daniel was born in the reggio emilia (Italy) 21/10/1981 and at the age of 14 years decided to begin producing music.His musical path opened in the year 2000 by Fulvia and Michele(Shankara Proj. Solarsiv Rec.) which churches to be able to mix a track self. His music immediately liked at the solarsiv record staff. So they decided to start a project together called Atmospheres. In years when Daniel worked with the record solarsiv made out various tracks as: Atmospheres vs Trom - Connected (V/a Travelling in psyberspace) , Atmospheres - DropMan (V/a Folkloristic Tune) , Atmospheres - Megatron (V/a Ca.Cu.Bo. Psytrance compilation Vol.1).Having worked 5 years with Solarsiv Rec.artist like djTrom aka Psyborg, decided for musical reasons not to work more with this label because they decided to move to the electro-trance scene. Meanwhile Daniel began to attend international festivals approaching the psytrance scene. Attending trance festival decided to start a fullon project called SunnyCloud. His style is suited to morning, soft but at the same time pumping. He's currently various musical projects: a psytrance proj. with Freak Planet, and a solo project fullon.
[myspace.com]
[myspace.com]
[facebook.com]
_____________________________________________________________
°-° UHT °-° Minimal Tribe °-° Progressive °-° Bologna
[myspace.com]
[myspace.com]
°-° SUNTEK °-° Minimal Tribe °-° Progressive °-° Ravenna
[myspace.com]
[myspace.com]
°-° BEPPE ROMANO °-° Psy Fly Project °-° Progressive °-° Padova
°-° CROMA °-° Psycopatik Tribe °-° Progressive / Minimal °-° Padova
oOoOoOoOoOoOoOoOoOoOoOoOoOoOoOoOoOoOoOoOoOoOoOoOoOo
°°°°°°°°°°°°°°°°°°°°°°°°°°°°°°°°°°
°-° M.Project °-° Minimal Tribe °-° Progressive °-° Ravenna
[myspace.com]
°-° Ektor °-° K-Tribe °-° Progressive °-° Padova
°-° AnTo °-° Cosmic Tribe °-° Progressive °-° Padova
°-° Baldy °-° Electronic Experience °-° Progressive °-° Bologna
°-° Fiocco °-° Psycopatik Tribe °-° Progressive °-° Padova
°-° Kora VS Shira °-° Psy Fly Project °-° Progressive °-° Bologna
°-° Sick boy °-° Indipendent °-° Progressive °-° Padova
°-° Lumi °-° Psycopatik Tribe °-° Progressive / Minimal °-° Padova
°-° Purra °-° K-Tribe °-° Progressive / Minimal °-° Trento
°-° Meis °-° Earth Breackers °-° Progressive / Minimal °-° Bologna
°-° CRìX Aka QG °-° ElectronBlast Squad (EBS) °-° Progressive / Minimal °-° Modena
°-° OKtopuSs °-° Illegal Noise / Psy Fly Project °-° Full-on °-° Ravenna
°-° Electroslide °-° K-Tribe °-° Full-on °-° Padova
°-° Sagra VS Feel °-° Indipendent °-° Full-on °-° Bologna
°-° Meng °-° Alien Spirit °-° Full-on °-° Bologna
°-° Dust °-° Looney Moon °-° Dark Full-on °-° Firenze
°-° Micky_Noizer23 °-° EsasperaTek °-° Dark Full-on °-° Bologna
oOoOoOoOoOoOoOoOoOoOoOoOoOoOoOoOoOoOoOoOoOoOoOoOoOo
°°°°°°°°°°°°°°°°°°°°°°°°°°°°°°°°°°
_____________________
LINE UP GOA STAGE :
_____________________
DARK FULL-ON AND PROGRESSIVE / MINIMAL MUSIC:
oOoOoOoOoOoOoOoOoOoOoOoOoOoOoOoOoOoOoOoOoOoOoOoOoOo
°°°°°°°°°°°°°°°°°°°°°°°°°°°°°°°°°°
16.00 - 18.00 Sagra VS Feel
18.00 - 19.00 Electroslide
19.00 - 20.00 Meng
20.00 - 22.00 OKtopuSs
22.00 - 23.00 Micky_Noizer23
23.00 - 01.00 Peace-ka VS Dust ---LIVE---
01.00 - 02.00 Sunny Cloud ---LIVE---
02.00 - 04.00 SG4RY ---LIVE FROM GERMANY---
04.00 - 05.00 M.Project
05.00 - 06.00 UHT ---LIVE---
06.00 - 07.00 Beppe Romano ---LIVE---
07.00 - 08.00 Suntek ---LIVE---
08.00 - 09.00 Sick boy
09.00 - 10.00 Ektor
10.00 - 11.00 Fiocco VS Lumi
11.00 - 12.00 Kora vs Shira
12.00 - 13.00 Meis
13.00 - 14.00 Baldy
14.00 - 15.00 Croma ---LIVE---
15.00 - 16.00 AnTo
16.00 - 17.00 Purra
17.00 - 18.00 CRìX Aka QG
:::::::::::::::::::::::::::::::::::::::::::::::::::::::::::: END ::::::::::::::::::::::::::::::::::::::::::::::::::::::::::::::::::
Chill
°°°°°°°°°°°°°°°°°°°°°°°°°°°°°°°°°°°°°°°
<> MINIMAL TRIBE <>
[myspace.com]
<> °-° SG4RY °-° <>
°°°°°°°°°°°°°°°°°°°°°°°°°°°°°°°°°°°°°°°
Deco
°°°°°°°°°°°°°°°°°°°°°°°°°°°°°°°°°°°°°°°°°
< BY MINIMAL TRIBE ><><><><>

°°°°°°°°°°°°°°°°°°°°°°°°°°°°°°°°°°°°°°°°°
Info
°°°°°°°°°°°°°°°°°°°°°°°°°°°°°°°°°°°°°°°

LASER SHOW

WOOD SHOW

ROBOT LIGHT SHOW

SMOOKING MACHINE

PSYCADELIC PEOPLE

PSY BAR


oOoOoOoOoOoOoOoOoOoOoOoOoOoOoOoOo
Location
°°°°°°°°°°°°°°°°°°°°°°°°°°°°°°°°°°°°°°°°°°°°°°°°
IN THE INSIDE MOUNTAIN OF ????????
°°°°°°°°°°°°°°°°°°°°°°°°°°°°°°°°°°°°°°°°°°°°°°°°
Entry fee
Entry fee
oOoOoOoOoOoOoOoOoOoOoOoOoOoOoOoOo

Freeeeeeeeeeeeeeeeeeeeeeeeee !!!!!!!!!!

oOoOoOoOoOoOoOoOoOoOoOoOoOoOoOoOo
Organizer
°°°°°°°°°°°°°°°°°°°°°°°°°°°°°°°°°°°°°°°

> MINIMAL TRIBE <><><><><><>

<><><><>< MINIMAL FRIENDS >

< ONDE BASTARDE <><><><><>


°°°°°°°°°°°°°°°°°°°°°°°°°°°°°°°°°°°°°°°
Added

12y 6m

· Update

12y 4m

·

/ 279