Panakeia: Healthy frequencies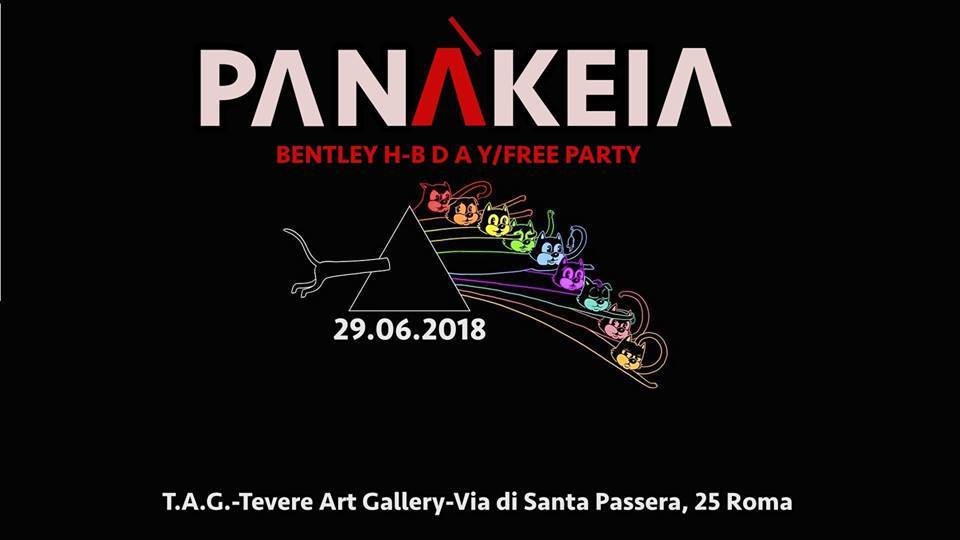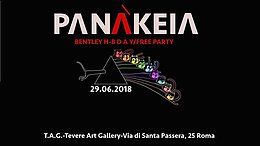 Line Up
Panàkeia Healthy Frequencies: The other side of psytrance!
Psychedelic Bentley's Birthday.
Free entry/Free party!
PANAKEIA è una inusuale vibrazione.
PANAKEIA è qualcosa di differente, alternativo, benefico.
Siamo circondati da energie e colori invisibili.
Tutto il nostro corpo è costituito da energia che vibra a diverse frequenze.
In questa serata esalteremo le onde positive.
Empatia, visioni e sopratutto suoni saranno le nostre frequenze salutari!
Ci vediamo venerdi 29 giugno nella fantastica, confortevole e facilmente raggiungibile location del TAG (Tevere Art Gallery) che ci ha già ospitato con successo lo scorso Halloween per festeggiare l'inizio dell'estate, all'insegna del benessere Psycofisico e dell'empatia, accomunati dalla passione per la buona musica!
IN QUESTA OCCASIONE FESTEGGEREMO I 40 ANNI DEL NOSTRO CARO DJ BENTLEY, che per l'occasione sfornerà un dj set speciale, completamente rinnovato, ancora più psichedelico. Un assaggio della musica che porterà in giro per i vari festival in cui suonerà a partire dal mese di luglio!
L'EVENTO SARÀ TOTALMENTE FREE!!
Andremo avanti fino alle 3.00 circa. Inizio alle 22.00 a base di chill- out…poi si sale!
Vi invitiamo a venire presto per godervi appieno queste 5 ore di musica.
TIMETABLE:
**INTERSTELLAR OVERDRIVE [FreeSpiritFoundation]**
soundcloud
**MAX GANDALF [FreeSpiritFoundation]**
soundcloud
**VICKY MERLINO [SpeedSound Rec-Climactic Records]**
[facebook.com]
soundcloud
**BENTLEY [FreeSpiritRecords&Foundation]**
soundcloud
**YPNOTIKA [FreeSpiritFoundation]**
soundcloud
➖➖➖➖➖➖➖➖➖➖➖➖➖➖➖➖➖➖
NEW LOCATION con ampio spazio esterno.
Facile da raggiungere, vicina alla metro e con parcheggio easy!
Dance Floor
Deco
Deco
Free Spirit Foundation Deco
Location
Location
TAG: Tevere ART Gallery
Via di Santa Passera, 25, 00146 Roma RM
[facebook.com]