Backend
OWN SPIRIT PRESENTS "UNIVERSO PARALELLO TEASER PARTY SPAIN"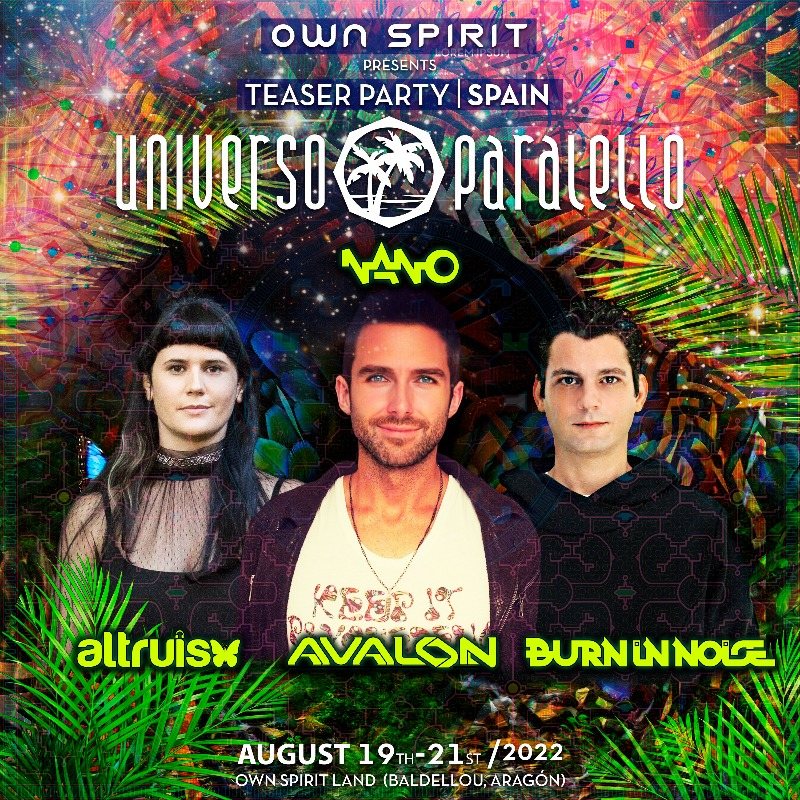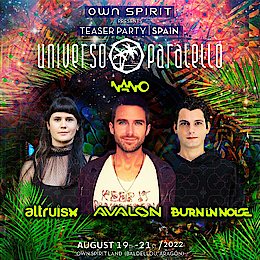 Line Up
Line Up
- Avalon
- Altruism
- Burn In Noise
...and many more !!!
Info
Info
Own Spirit joining forces with Universo Paralello to present:
UNIVERSO PARALELLO TEASER SPAIN | Limited capacity.
August 19-21, 2022
The most significant festival in Brazil and one of the bigger around the world arrives in Spain🌴
Promotional tickets on sale April 07th at 10.00 am (limited edition of 250 tickets).
All information very soon!
Location
Location
Embalse de Santa Ana - Baldellou, Aragon, Spain