OVNIMOON RECORDS FESTIVAL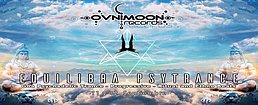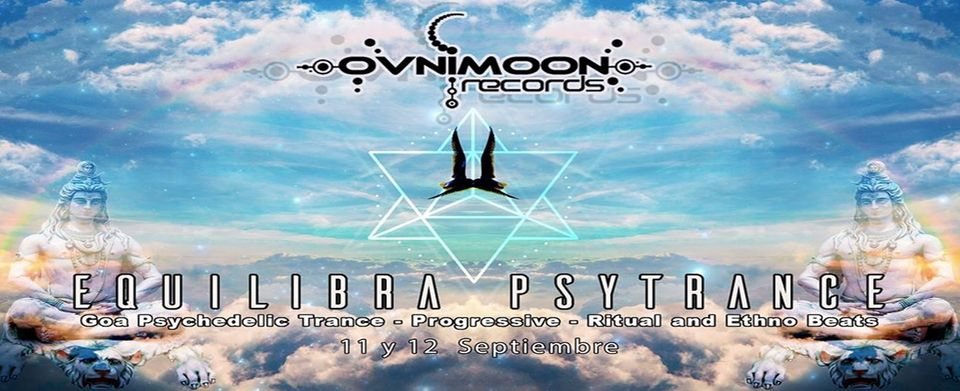 Line Up
Spanish:
Ovnimoon Records Online los invita a todos a trascender los límites de lo virtual. A todos los que amamos el Trance Puro, al Psytrance y al Goa Psychedelic Trance, más los diversos estilos, que se reunirán en torno al antiguo fogón de la Música. Desde el espejismo digital de los Templos Sagrados del Sonido y de la Danza, impulsamos con la fuerza de amig@s del sello Ovnimoon Records y también desde otros sellos que se suman para pulsar una fiesta y liberar a la realidad de sus cadenas, y sembrar la semilla del Equilibra Psytrance en tu Lugar de Poder !! Celebramos la vibración de los sentidos, desde el corazón de cada artista hasta el tuyo en resonancia !
Pronto más info del Line Up definitivo que promete DiversiÖM ManiFiesta, para comenzar a renovar nuestro Ser del ciclo que se disuelve y para volver a desplegar nuestras alas hasta nuestra máxima expresión ! Nos lanzamos !
English:
Ovnimoon Records Online invites everyone to transcend the limits of the virtual. To all of us who love Pure Trance, Psytrance and Goa Psychedelic Trance, plus the various styles, who will gather around the ancient hearth of Music. From the digital mirage of the Sacred Temples of Sound and Dance, we promote with the force of friends from the Ovnimoon Records label and also from other labels that join together to press a party and free reality from its chains, and sow the seed of Balance Psytrance in your Place of Power !! We celebrate the vibration of the senses, from the heart of each artist to yours in resonance!
Soon more info of the definitive Line Up that DiversiÖM ManiFiesta promises, to begin to renew our Being of the cycle that dissolves and to re-unfold our wings to our maximum expression! We launched!
Watch it here:
[facebook.com]
ONLINE:
[twitch.tv]
Line Up Día 1
Line Up Day 1
13:00 Elegy
14:00 Larbaceo
15:00 Dekiñ
16:00 Mind Evolution
17:00 Clear
18:00 S Range
17:00 Tokerau
18:00 Goastral
19:00 Travis
20:00 Mutana Kataro
21:00 Soumastre
22:00 SpooK
23:00 Dursita
24:00 Zyrack
Line Up Día 2
Line Up Day 2
13:00 Surati
14:00 Nintü
15:00 Itom Lab
16:00 Hydro Generator
17:00 @stro
18:00 Humanology
19:00 The Key
20.30 Tsuyoshi Suzuki
21:30 Ovnimoon
22:30 Barby
23:30 Andtrance
24:30 Mantra
01:30 Manaus
:::::::Equilibra Psytrance:::::::
Ovnimoon Records Festival
:::::::Equilibra Psytrance:::::::
Ovnimoon Records Festival
FB:
[facebook.com]
Organizer
Organizer
Ovnimoon Records