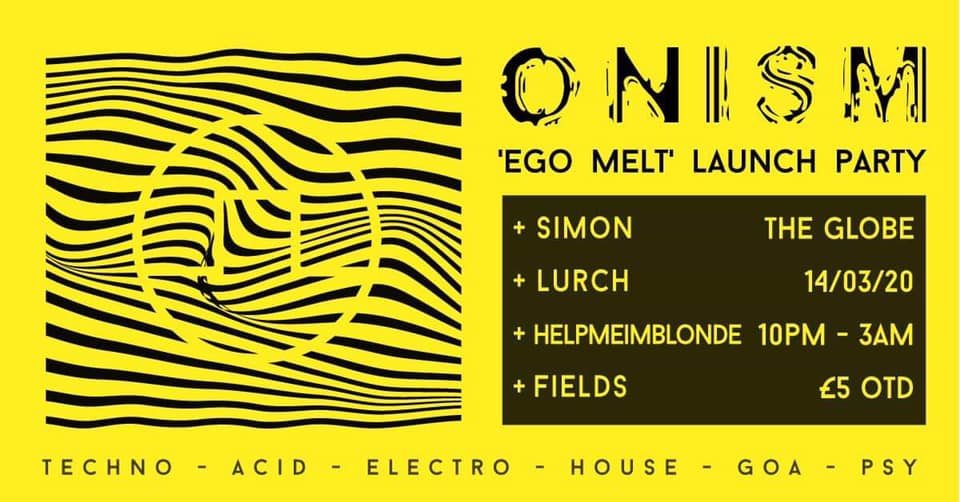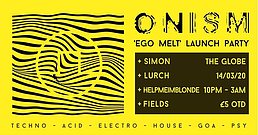 Line Up
Line Up
Fields
Simon
Onism (LIVE)
Lurch (LIVE)
Info
---- TECHNO - ACID - RAVE - ELECTRO - HOUSE - GOA - PSY ----
In the spirit of rave and in celebration of the release of Onism's fan-tab-ulous new EP, (as we tempt fate and unleash it upon the world on Friday 13th) we are delighted to announce Onism's Ego Melt Rave on Saturday 14th March!
Duncan's music reaks of smiley tees and tye-dye, a cacophony of 303 lines that makes you want to flail your limbs around in ecstasy and raise your arms aloft as the waves swell before the percussion returns! His live set is truly a transcendent experience!
soundcloud
We've got a bunch of other reprobates playing alongside him as well, Ricta Discs' Fields, Simon always smashes it and Lurch (Rohli) will no doubt be shelling the 140 stompers!
Smiling faces, bad dancing and glow in the dark paint all encouraged x
Organizer
Organizer
Kaneda Records, Onism