Backend
OG Weihnachtsfeier - The Christmas Party (2G Plus)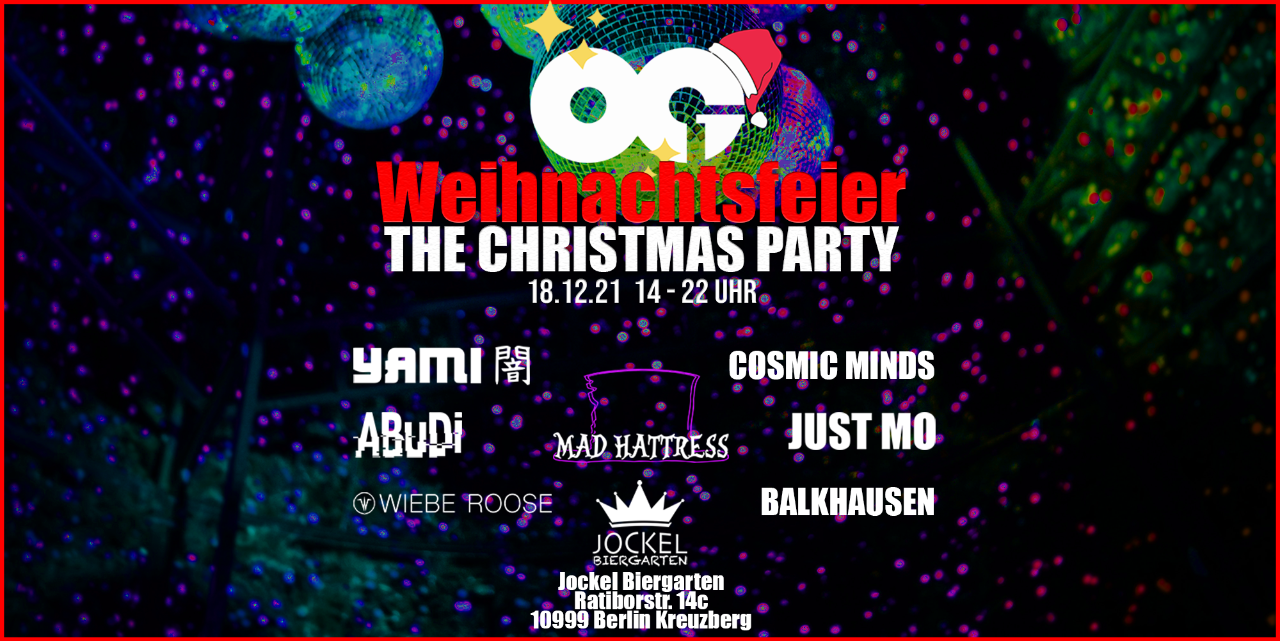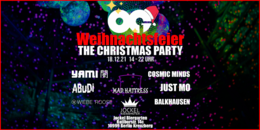 Info
No more clubs? No more dancing indoors? No problem.
OG Overgroundmusic loves the challenge, and presents you the one & only Christmas open air event with an indoor lounge for you to warm up.
Let's enjoy the freedom we still have… and forget what is lost. Viva la Berlin raves, and a merry party to you!
🎁🎅🏼🎄Our Christmas Specials🎄🎅🏼🎁
+ Indoor Lounge (Fireplace / Kamin)
+ Open Air Dance Floor
+ Open Air Cinema
+ Ping Pong
+ Glühwein
+ Face Painting
+ Braids
+ Decoration & More
Cover Art: Fidel Fernando
🄿🄻🄴🄰🅂🄴 🄽🄾🅃🄴
PLEASE BRING A VALID ID (NOT A PICTURE ON YOUR PHONE) AND A VALID QR CODE FOR YOUR CORONA VACCINATION & RECOVERY PAPERS!
- Failure to do so will not grant you access into the venue.
- If you're not from Germany, make sure your vaccination QR code is accepted by CovPass. If not please go to a pharmacy (Apotheke) and get your vaccination papers digitalised.
- If you are not vaccinated nor recovered there is no entry permitted, we appreciate your understanding.
- You will need a valid corona test result from the same day in order to enter 2G Plus event.
Limited tickets available due to the corona hygiene concept & ongoing regulations
Please register on
[corona-anmeldung.de]
before you arrive and leave the registration confirmation on your phone's screen, to ensure quicker entry into the venue.
Once in the venue, only cash payments are allowed. Entrance is 18€ at the door.
You are an amazing person for reading everything till here, thank you for your cooperation!
Location
Location
Ratiborstr. 14c
10999 Berlin
Organizer
Organizer
OG Overgroundmusic
Berliner Str. 32
10715 Berlin