Backend
OG Psytrance x DnB Rave 04 (2G)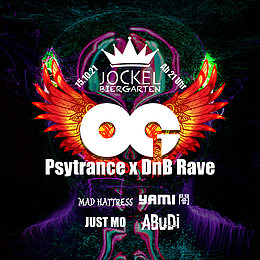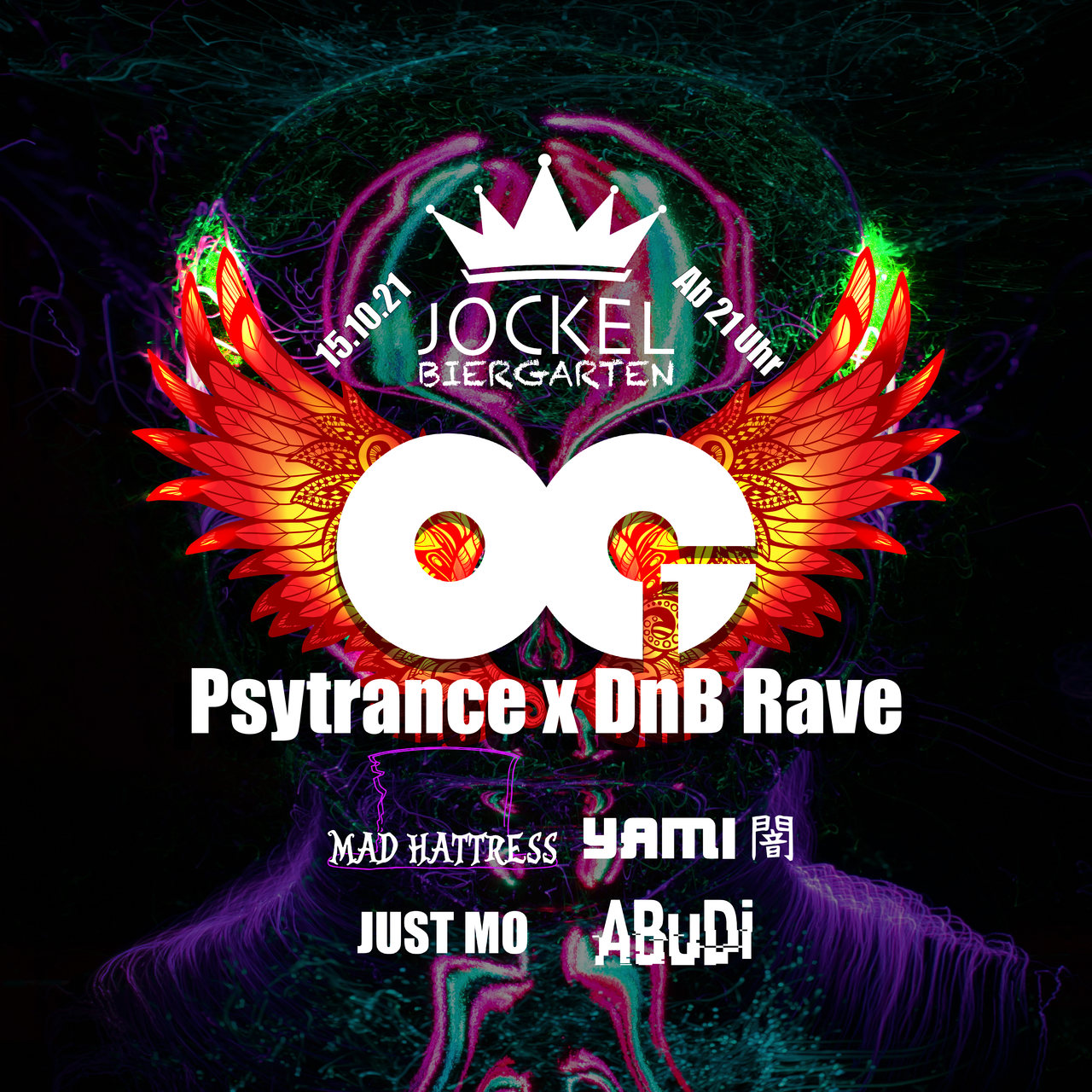 Line Up
Line Up
Mad Hattress [OG Overgroundmusic: Neurofunk, Darkpsy, Full On]
Yami [OG Overgroundmusic: Progressive Psytrance, DnB, Hitech]
Just Mo [OG Overgroundmusic: Progressive Psytrance, Goa Trance, DnB, Liquid]
ABudi [OG Overgroundmusic: DnB, Trap]
Info
We love Psytrance & DnB! The first psychedelic event series from the OG crew.
Unlock your consciousness and rewind to pre-corona dancing in our psychedelic dimension in the heart of Kreuzberg.
PROGRESSIVE | PSYTRANCE | DARKPSY | NEUROFUNK | JUMP UP | LIQUID
Cover Art: macrovector & Sergey Katyshkin
🄿🄻🄴🄰🅂🄴 🄽🄾🅃🄴
New German Law: Only digitalised vaccination & recovery documents are allowed!
If you are not vaccinated nor recovered there is no entry permitted, we appreciate your understanding.
Limited tickets available due to the corona hygiene concept & ongoing regulations.
Please register on
[corona-anmeldung.de]
before you arrive and leave the registration confirmation on your phone's screen, to ensure quicker entry into the venue.
We would appreciate your ID, passport, and necessary documents that prove your vaccination & recovery ready at the door.
Only vaccinations from BioNTech, Pfizer, Moderna, AstraZeneca and Janssen Pharmaceutica NV are allowed. Other vaccines aren't accepted by german law, and we are forced to turn you down at the door.
Once in the venue, only cash payments are allowed. Entrance is 12€ at the door.
Location
Ratiborstr. 14c
10999 Berlin
Organizer
Organizer
OG Overgroundmusic
Berliner Str. 32
10715 Berlin