OG Double Trouble - Indoor Rave 02 @ Bulbul Berlin (2G)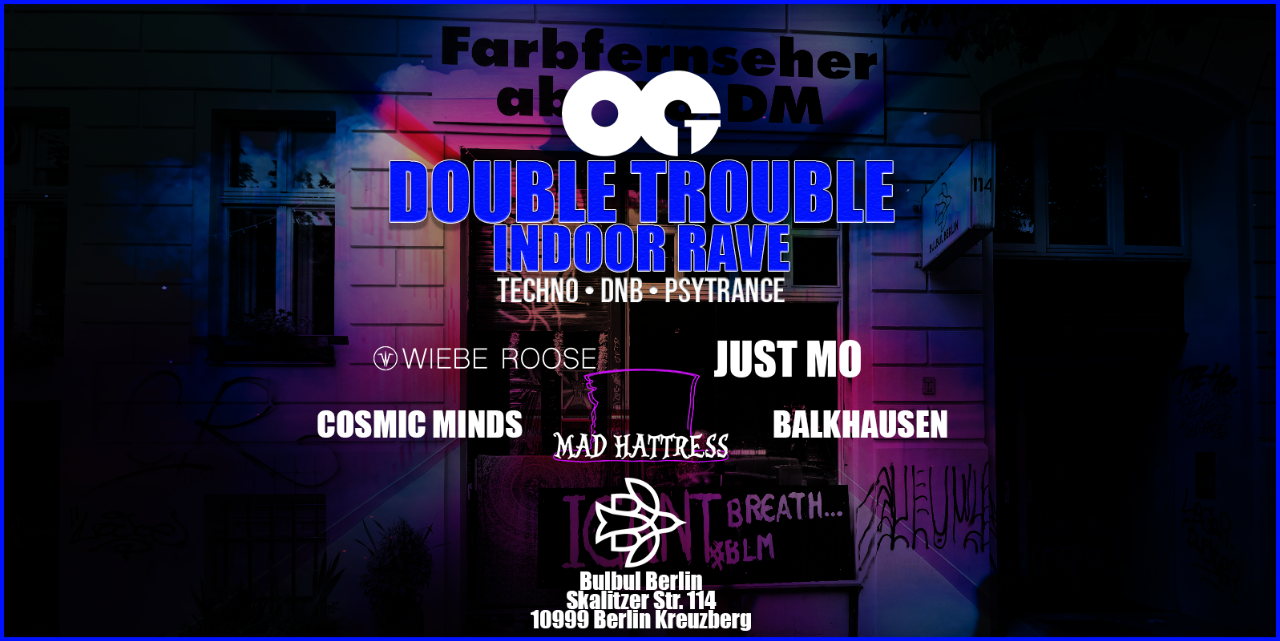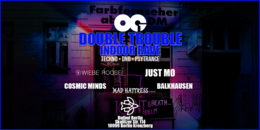 Info
3 Genres, 2 Dance Floors - It's double the trouble. Join us in our collaboration event in Bulbul Berlin
Finally indoor events are legally approved, and the rave scene in Berlin is back. Fighting multiple laws, systems, and regulations, we enforce the music, the movement and the rave day by day.
Many clubs and bars have been closed due to the crisis, but some diamonds have been found under the rubble.
Bulbul Berlin & OG Overgroundmusic presents:
TECHNO | PSYTRANCE | DNB
across 2 floors with OG Resident DJs and 3 guest DJs from multiple collectives & labels
👁TOP FLOOR👁
TECHNO • MINIMAL • MELODIC • TECHHOUSE • HARD TECHNO • FUSION TECHNO
👁BUNKER FLOOR👁
GOA • PSYTRANCE • PROGRESSIVE • DNB • NEUROFUNK • JUMP UP • HI-TECH • DARKPSY
🄿🄻🄴🄰🅂🄴 🄽🄾🅃🄴
REGISTER ON
[bulbulberlin.de]
BEFORE YOU ARRIVE!
New German Law: Only digitalised vaccination & recovery documents are allowed
If you are not vaccinated nor recovered there is no entry permitted, we appreciate your understanding.
Limited tickets available due to the corona hygiene concept & ongoing regulations.
We would appreciate your ID, passport, and necessary documents that prove your vaccination & recovery ready at the door.
Only vaccinations from BioNTech, Pfizer, Moderna, AstraZeneca and Janssen Pharmaceutica NV are allowed. Other vaccines aren't accepted by german law, and we are forced to turn you down at the door.
Location
Location
Skalitzer Str. 114
10999 Berlin
Organizer
Organizer
OG Overgroundmusic
Berliner Str. 32
10715 Berlin