Backend
OG Bunker Rave 13 (2G Plus)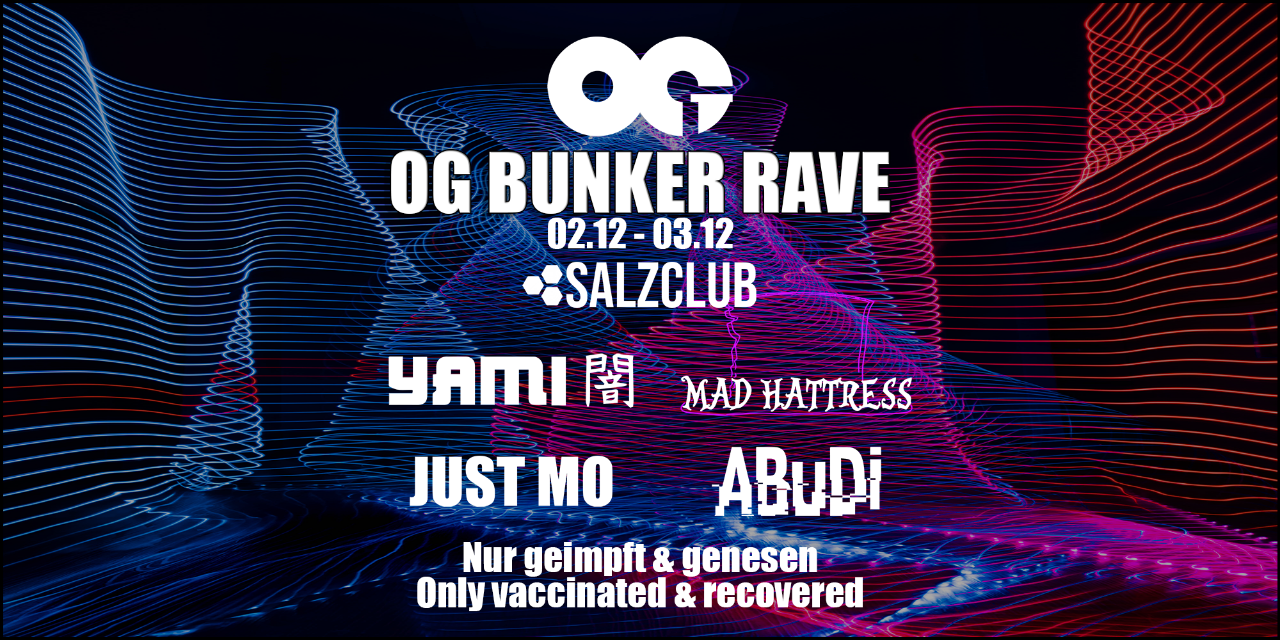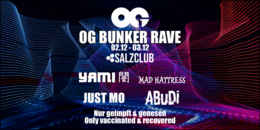 Info
The first bunker rave series since the COVID pandemic started in 2020.
Masks OFF!
We are thankful for your commitment to protecting yourself and your beloved by receiving the COVID-19 vaccine.
Day by day we are getting closer to ending the pandemic, and this event is a thank you for the people who are taking part in this movement.
❤️Welcome to the 13th Bunker Rave ❤️
Starting from this week, we'll have a corona test station in front of the venue for your entrance.
This week we're full in house again, inviting all OG Resident DJs
👁BUNKER FLOOR👁
CHECK LINE-UP
👁CHILLOUT AREA👁
TECHHOUSE | HOUSE | NU-DISCO
Cover Art by: Zak
🄿🄻🄴🄰🅂🄴 🄽🄾🅃🄴
PLEASE BRING A VALID ID (NOT A PICTURE ON YOUR PHONE) AND A VALID QR CODE FOR YOUR CORONA VACCINATION & RECOVERY PAPERS!
- Failure to do so will not grant you access into the venue.
- If you're not from Germany, make sure your vaccination QR code is accepted by CovPass. If not please go to a pharmacy (Apotheke) and get your vaccination papers digitalised.
NEW GERMAN LAW: You will need a valid corona test result from the same day in order to enter 2G Plus event. For people who don't know what 2G Plus is... Google is your best friend.
If you are not vaccinated nor recovered there is no entry permitted, we appreciate your understanding.
Limited tickets available due to the corona hygiene concept & ongoing regulations (50% capacity in clubs).
Please register on
[corona-anmeldung.de]
before you arrive and leave the registration confirmation on your phone's screen, to ensure quicker entry into the venue.
Once in the venue, only cash payments are allowed. Entrance is 15€ at the door.
You are an amazing person for reading everything till here, thank you for your cooperation!
Location
Location
Berlin

Berlin

Berlin

Salzufer 20
10587 Berlin
Deutschland
Organizer
Organizer
OG Overgroundmusic
Berliner Str. 32
10715 Berlin
Deutschland