OG Bunker Rave 09 - UV Halloween Edition (2G)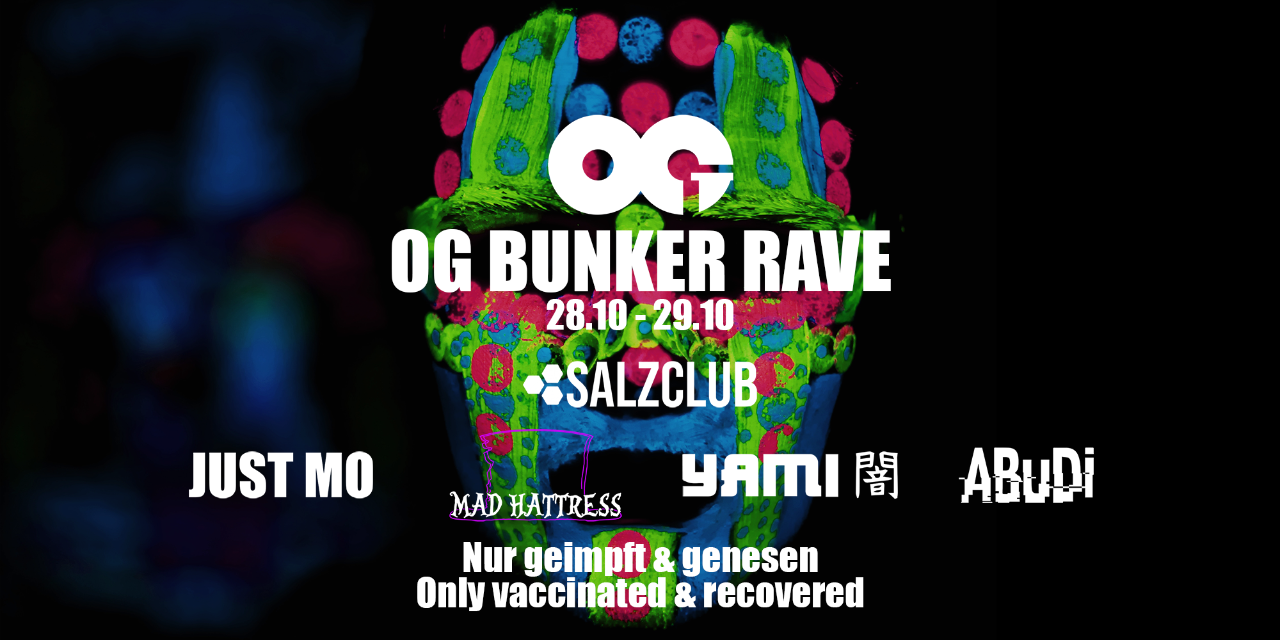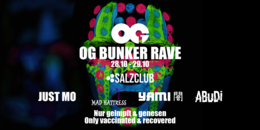 Info
The first bunker rave series since the COVID pandemic started in 2020. Masks OFF!
This is the halloween edition... Come painted, come neon, come dressed and dance into the blue mist.
We are thankful for your commitment to protecting yourself and your beloved by receiving the COVID-19 vaccine.
Day by day we are getting closer to ending the pandemic, and this event is a thank you for the people who are taking part in this movement.
🎃Specials🎃
UV Face Painting (Glory Gold Glow)
Photo by Adam Fossier
🄿🄻🄴🄰🅂🄴 🄽🄾🅃🄴
- New German Law: Only digitalised vaccination & recovery documents are allowed!
- If you are not vaccinated nor recovered there is no entry permitted, we appreciate your understanding.
- Limited tickets available due to the corona hygiene concept & ongoing regulations.
- Please register on
[corona-anmeldung.de]
before you arrive and leave the registration confirmation on your phone's screen, to ensure quicker entry into the venue.
- We would appreciate your ID, passport, and necessary documents that prove your vaccination & recovery ready at the door.
- Only vaccinations from BioNTech, Pfizer, Moderna, AstraZeneca and Janssen Pharmaceutica NV are allowed. Other vaccines aren't accepted by german law, and we are forced to turn you down at the door.
- Once in the venue, only cash payments are allowed. Entrance is 15€ at the door.
Location
Location
Salzufer 20
10587
Organizer
Organizer
OG Overgroundmusic
Berliner Str. 32
10715 Berlin