❤¸,ø¤º° ॐ - ZEITENWENDE - ॐ °º¤ø,¸❤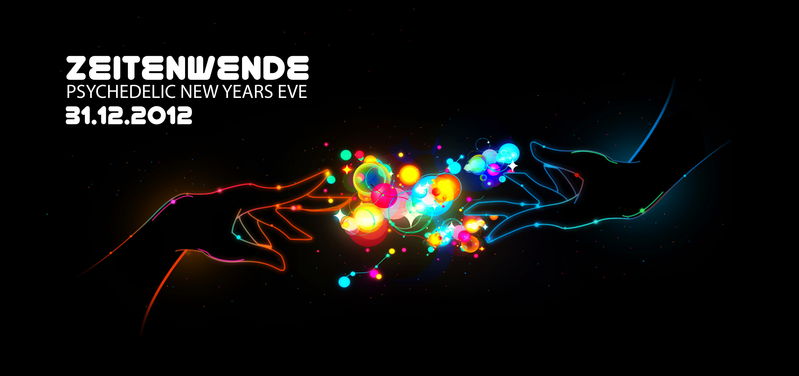 ¸,ø¤º° - MAIN - °º¤ø,¸
• ♫ DER LOTH / Triptonite Rec. ♫
soundcloud
• ♫ Dj PGM & ILA / Heads of Savva Rec. (Bremen) ♫
soundcloud
• ♫ LAVINIA / Millennium Rec. (Schleswig- Holstein) ♫
[myspace.com]
• ♫ PANDU / Digedax ♫
soundcloud
• ♫ NAYATI SUN / Digedax ♫
soundcloud
• ♫ RANDKOBOLD ♫
soundcloud
• ♫ RANGIT ♫
soundcloud
• ♫ PREACHER ♫
• ♫ DJ FRISK / Sonesta Rec. - Question of Time ( Hamburg) ♫
soundcloud
• ♫ EDiks / Space Sun Night ♫
Hinzu gibt es ein weiteres Programm für die 2. Nacht.
Wir freuen uns die SOUNDVIECHER CREW bei uns begrüßen zu dürfen, es erwartet euch eine Nacht von und mit ♪♫ ViEcHeDeLiC SoUnDs ♪♫ mit dabei sind:
• ♫ ELEKTROENGEL ♫
soundcloud
• ♫ CRITICAL TASTE ♫
soundcloud
• ♫ DIAVOLO ♫
soundcloud
• ♫ PSYDAN ♫
• ♫ DUNKELROB ♫
soundcloud
--------------------------------------------------------------------------------
by Digedax & Psychedelic Energy.

Ein weiteres mal freuen wir uns sehr TuneupBerlin bei uns begrüßen zu dürfen, es erwartet euch ein
-Live Auftritt- von mehreren Musikern mit verschiedenen Instrumenten...
Schon bei der Digedax- Herbstraschel party waren diese Jungs einfach mal der Knaller und haben den Chill musikalisch verzaubert.

♫ TuneupBerlin –Live- ♫

♫ Lütt Mattn ♫

♫ Psychiller ♫

♫ PI ♫

♫ Pandu ♫




¸,ø¤ Zeitfenster ¤ø,¸

(MAIN)

22.00- 00.30 PREACHER
00.30- 02.30 Dj PGM & ILA
02.30- 05.00 DER LOTH
05.00- 08.00 LAVINIA
08.00- 10.30 RANGIT
10.30- 13.00 PANDU
13.00- 15.30 NAYATI SUN
15.30- 18.00 DJ FRISK
18.00- 20.30 EDiks
20.30- 23.00 RANDKOBOLD
23.00- 10.00 … hier dann weiter mit den Soundviechern
angefangen mit - CRITICAL TASTE -

(CHILL)

23.00- 03.00 Psychiller
03.00- 05.30 TuneUpBerlin - LIVE -
05.30- 10.00 Lütt Mattn
10.00- 15.00 PI
15.00- 19.00 Pandu


--------------------------------------------------------------------------------
Deco
ø¤ Digedax & Psychedelic Energy ø¤

ø¤ Lukas.art & Farbenpracht ø¤

ø¤ Bali vs. L.S.D. ø¤

ø¤ FluffyFlowers ø¤


ø¤ SpAceBar by Ganesh ø¤

ø¤ Chai by Feuerküche ø¤



-------------------------------------------------------------------------------
Info
Zeitenwende - DAS progressive- fullonige Stampftranceevent für die Berliner Family und ihre Gäste.

Ein weiteres Mal endet ein Zyklus und es beginnt ein neuer, das Ende der Welt ist auf den nächsten Termin verschoben und wir umrunden ein weiteres Mal die Sonne.

Das gibt uns ein weiteres Mal die Gelegenheit das WYSIWYG (das in seiner Art wohl nicht nur uns an schöne Zeiten im MfE zurückdenken lässt)in eine
feine progressive bis psy/ fullonige Tanzwiese zu verwandeln und zu den Beats der Taktgeber dem
Moment eines kollektiven Trancegefühls entgegen zu fiebern. Der Moment in dem Du die Arme hebst und die Augen schließt und weißt:
THIS IS THE RIGHT PLACE AND THIS IS OUR TIME!

Wir basteln schon fleißig am Line up und freuen uns gemeinsam mit Freunden den Club in ein besonderes optisches Erlebnis zu verwandeln. Platz zum Tanzen, Platzen zum Reden, Platz zum Chillen, Platz für Wellness, Platz zum Sitzen, Platz zum Liegen, RAUM ZUM SCHWEBEN!
oder ums mit Altmeister Goethe zu sagen: hier bin ich Mensch hier darf ichs sein.

Mit der Erfahrung vom letzten Jahr wird es entscheidene Veränderungen geben um den vorhandenen Platz besser erlebbar zu machen; so werden wir die Tanzfläche vom Barbetrieb freihalten und ein großes, großes gut beheiztes Chillzelt lädt zum Verweilen ein. Die Eingangssituation wird auch so verändert das an der Kasse und der Garderobe kein Gedränge entsteht. In Planung ist auch ein kleines Extrazelt mit beschränktem Zugang für alle die sich vom Feiertrubel bei einer entspannten Sitzung in der holzbefeuerten Fasssauna eine Auszeit gönnen.

wie hieß es schon in den Neunzigern?
FOR YOUR BODY; MIND AND SPIRIT!
Entry
Entry
Wir haben uns kurzfristig dazu entschlossen bis Mitternacht den VVK Preis von 15euro zunehmen,
ab Mitternacht liegt die Abendkasse bei 18euro.

Wir hoffen mit euch anzustoßen, und lasst euch Überrascheln :)


--------------------------------------------------------------------------------------------
Organizer
Organizer
Om-Night Berlin & Digedax and Friends