Backend
O R O B O R O // Out of Control PsyFamily 6 Years Celebration + AFTER w/ASSIOMA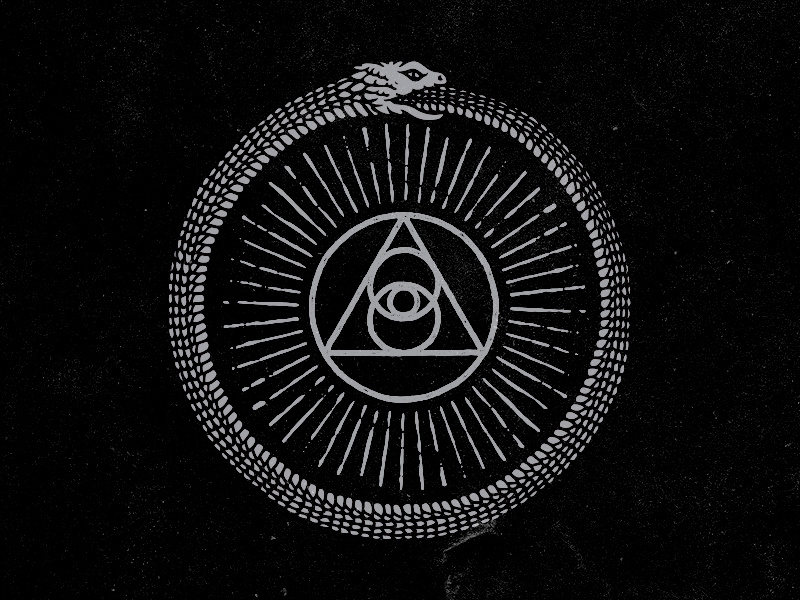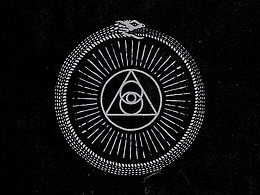 Line Up
Out Of Control PsyFamily is proudly present:
O R O B O R O 🐍 - Dark Psychedelic Party ॐ
Out Of Control PsyFamily 6 Years Celebration w/ Assioma LIVE (Looney Moon Records)
Dj Zeno - Out of Control Psyfamily + 26 Years Birthday Party
In the alchemical tradition Ouroboros is a symbol that represents the alchemical process, the cyclic sequence of distillations and condensations necessary to purify and bring to perfection the "Prima Materia". During the transmutation the "Prima Materia" divides into its constitutive principles, for this reason the alchemical Ouroboros is often represented also in the form of two snakes chasing their tails. The upper one, winged, crowned and provided with legs represents the "Prima Materia" in volatile form, that underlying the fixed residue, from their re-union in a single Ouroboros with the legs and crowned, we obtain the philosopher's stone.
MAIN STAGE Dark Psy, HiTech, Forest, Twilight & Dark Prog
Line up:
Special Guest:
✘ Assioma ✘
🎵 Twilight/Forest LIVE (Looney Moon Records)
🎧
soundcloud
Assioma is a psychedelic project started in 2007 in Spinea, a small town close to Venice, between two friends: Francesco (aka Prado) and Andrea (aka Cada).
Its unique sound stems directly from the psychedelic trance mixed with an extensive knowledge of rock music.
Assioma is developing an individual style based upon a great variety of musicality: strong pumping basslines, driving grooves and psychedelic synths brings you to a new dimension of crazy sounds!
The Assioma's philosophy gives you an unique positive energy on the dance floor thanks to a twisted sound and an innovative style of arrangement.
✘ R-ALIEN ✘
🎵 Dark Psy/Forest LIVE (Quadrivium Records / Out of Control)
🎧
soundcloud
✘ ZENO ✘
🎵 Dark Psy/Forest/Twilight - 2Hours special djSet (Out of Control)
🎉 Happy B-day +26
🎧
soundcloud
✘ FE-TISH ✘
🎵 HiTech djSet (Out of Control)
🎧
soundcloud
✘ GROOVE EMPATHY ✘
🎵 Dark Prog djSet (Out of Control)
🎧
soundcloud
Opening Ceremony
☯ Groove Empathy ☯ PsyChill - Downtempo djSet
COMPLETE LINE UP - NO BOOKING REQUESTS
A seguire after-party PsyTrance al piano di sopra con tutta la familty e tanti amici in consolle... per continuare in bellezza i festeggiamenti per il compleanno della nostra crew 🎉
INGRESSO:
....Soon...
No Tessere
Ricordate documento
+18 +18 +18 +18
🏠 LOCATION 🏠
Kindergarten
via Calzoni 6
Bologna
☎ INFO LINE ☎
3484604363 📞
3462274740 📞
ⓘ ALTRE INFO ⓘ
🔈 Main Stage soundsystem 25 Kw Rms;
🎨 Visionary Art Gallery in Second Room
📽 Psychedelic VideoMapping
👽 Psychedelic Fluo Uv Professional Decorations by Different Reality DECO + FreakzFlowers Art - Psychedelic Art & Decorations + Out Of Control PsyFamily
🚉 Raggiungibile con i mezzi pubblici;
👣 Ampio spazio all' aperto;
🎨 Fluo Body Painting by TBA
🍸 Bar professionale;
🚫 Only 18+.
⇨ In Bus
☼ Linea 25, ogni 20 minuti circa fino alle 01.06 dalla Stazione Centrale, direzione Gomito, fermata Casoni
☾ Linea 25N, ogni ora dalle 01.20 alle 04.20 per la Stazione Centrale, direzione Mille, fermata Casoni
[tper.it]
⇨ In Auto
Indirizzo: via Alfredo Calzoni, 6 - Bologna
Tangenziale uscita 7 - via Stalingrado
Ampia possibilità di parcheggio gratuito in strada
⇨ A Piedi
30 min dal centro della città, 20 dalla stazione centrale.
⇨ A Bologna sono attivi i servizi Enjoy (CarSharing) e Mobike (Bike Sharing), condividi un mezzo ed inquina meno!
info Enjoy:
[eni.com]
- 30 cent al minuto
info Mobike:
[mobike.com]
- 30 cent ogni 30 min
⇨ Taxi
Chiamare 051 372727
*Non violenza
*Umiltà
*Rispetto per se stessi, gli altri e il locale
*Antirazzismo - Antifascismo
*Peace, love & PsyTrance! ॐ
🚫🔞🚫🔞🚫🔞🚫
????CHI SIAMO????
Out of Control Psyfamily nasce nel 2014 tra Carpi, Modena e Bologna dalla necessità di diffondere il movimento e la cultura psytrance.
Il nostro esordio senza pretese è partito dall'organizzare piccoli ritrovi tra amici, procurandoci un piccolo sound e creando un set di decorazioni psichedeliche autoprodotto.
La passione per la musica, l'arte e i valori di pace, rispetto della natura e misticismo del movimento hanno fatto sì che fin dall'inizio noi ricevessimo una risposta positiva dal pubblico.
Organizzare eventi ci ha dato l'opportunità di far avvicinare chiunque partecipasse a quella che è la nostra idea di party trance: una situazione di consapevolezza interpersonale, fuori dal controllo delle rigide regole sociali nel rispetto di sè stessi, dell'altro e dell'ambiente.
Superando le nostre aspettative in questi 5 anni siamo arrivati a riunire fino a mille persone in una sola serata senza ospitare DJ famosi ma portando noi fondatori in consolle il nostro ritmo e il nostro entusiasmo.
Abbiamo partecipato in eventi come Blackmoon festival, 7 Chakras festival, Tesmoforie e Goa Gil e condiviso la consolle con artisti come Z-Cat. Parasect. Symbolic, Berg, Virtuanoise, Brain Jam, Clov, Dj Govinda, Yaminahua, Gotalien, Uka Uka, Dopadocks, Dj Maiko, Anarkick, R-alien e tanti altri.
Location
VIA CALZONI 6 BOLOGNA - KINDERGARTEN