Backend
Nova's Incident VII open air
Ardennen (+/-Liège, Aachen… ·
Belgium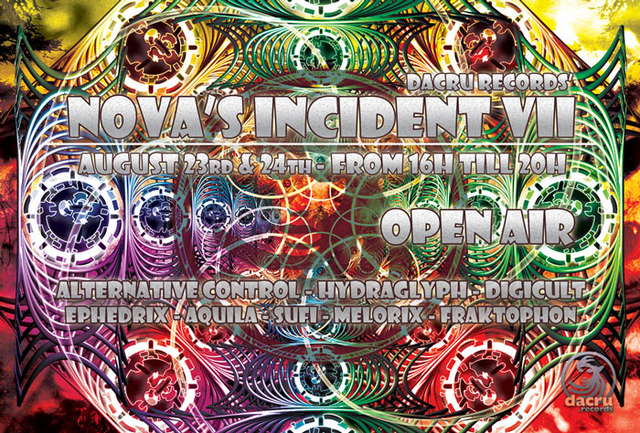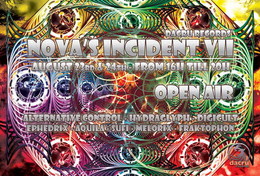 Line Up
°° ALTERNATIVE CONTROL °° (Vision Quest - Serbia)

°° DIGICULT °° (Dacru recs - Avigmatic recs)

°° HYDRAGLYPH °° (Nexus Media - South Africa)

°° EPHEDRIX °° (Dacru recs)

°° AQUILA °° (Dacru recs)

°° SUFI °° (Dacru recs)

°° MELORIX °° (Devil's Mind recs - Trishula recs)

°° FRAKTOPHON °° (Kairoo records)
Info
Info
28 hours non-stop music !!
free camping !!
food, drinks, clothes and other shops !!
fire jugglers !!
Orientation Vol. 4 release party !!
more shops are still welcome, contact us at
eskimo@dacru.be
Location
same magnificent location as last year!!
close to Liège (Belgium), Aachen (Germany), Maastricht (Nederland) and Luxembourg

most beautiful part of Belgium !!

@ only 2km from the local trainstation!
Added

14y 11m

· Update

13y 11m

· 87 Parties ·

/ 52