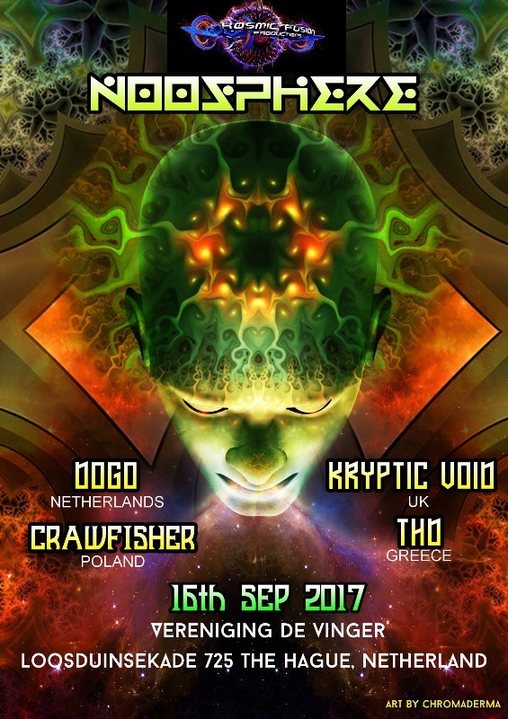 Info
The noosphere is the dimension of thinking surrounding planet Earth. Just like people together in a closed room would be sharing their breath, we humans are sharing our thoughts, and that volume of thinking surrounds the earth, forming the noosphere.
So we looking forward to gather again with you all !! SEE YOU SOON !!!
Time-Table will be hanging at the venue.
<>
[youtube.com]
<>
No own Drinks
No Drugs
No Pets
Respect the Location
Respect eachother
Organizer
Organizer
KOSMIC FUSION PRODUCTIONS