Node Planet - Qinghai Golmud Gobi Extreme Carnival 2019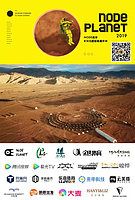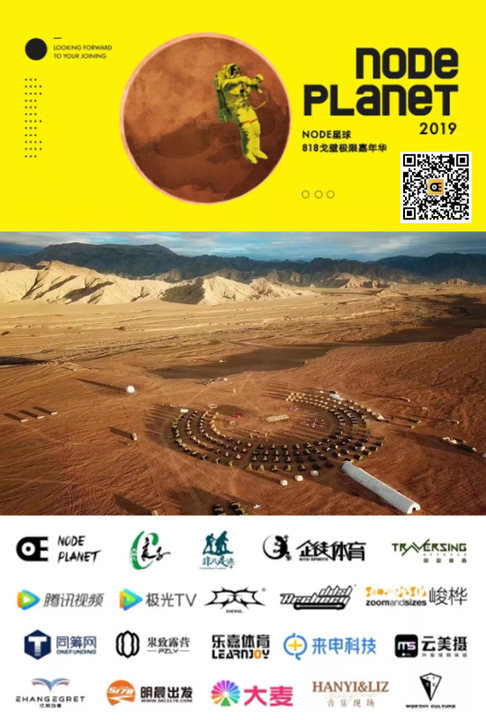 Info
Other festival activities includes but are not limited to horse riding, hiking, DDSL Archery ("Paintball" with bow and arrows), Ultimate Frisbee, desert golf...
There will be several entertainment events during the festival like: fireworks and much more...

Fireworks
Beautiful canopies
Light in the dark

Transport: There will be free buses on the 18th to the festival site from Golmud. More info on exact location and time schedule coming soon.

If for some reason transport to or from the site is needed outside the scheduled bus rides, please contact the festival transport organizers for assistance. Cost of transport outside the free bus schedule, will be at your own expense.

Food: The festival will provide free daily meals. It will also be possible to buy extra food. It is allowed to bring your own food, snacks and drinks to the festival as well.

Accommodation: The festival will provide free tents for all festival goers. It is also allowed to bring ones own tent.

Weather: Geermu is situated at 3000m altitude. It is possible some will experience a reaction to the high altitude. It is recommend that festival goers undertake a professional health check and seek advice from their doctor about their physical situation. If you are suspect to altitude sickness please prepare accordingly.

The Geermu desert is a hot and dry place. It is easy to get sunburned at this altitude. Please be careful of the sun. We recommend everyone to bring and use sunscreen.
Location
Golmud / Geermu desert, China
Entry fee
Entry fee
Available at:
[damai.cn]
➤ 1.票价包含五天四夜活动期间吃喝、娱乐、住宿费用。(部分娱乐及餐饮为付费项目,以实际情况为准)。
The ticket is valid 5 days and 4 nights at the festival and includes food, entertainment, and accomodation. (There will also be optional food items and activities that aren't included in the basic ticket price)
➤ 2.门票不包含往返大交通,请朋友们选择合适的交通方式前往格尔木市区。主办方将在8月18日用免费大巴将朋友们送往中心营区。
Ticket does not include transport. Only transport from Geermu and to the festival site is provided free of charge.
From
DJ Rob BooM! Records ·
506
Added

3y 7m

· Update

3y 7m

·

/ 1