No Obstacles, Only Challenges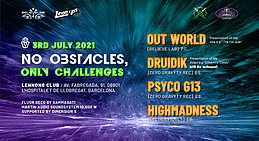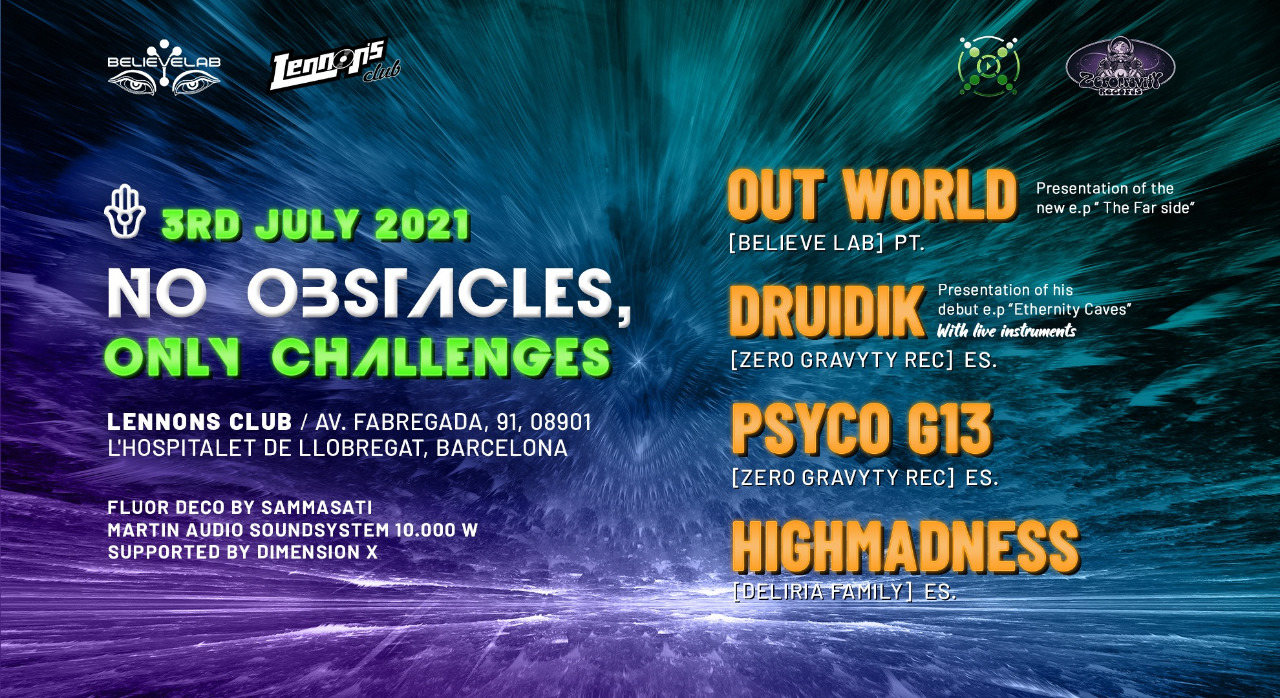 Line Up
OUT WORLD > Presentation of his latest e.p " The Far side "
(Believe Lab) pt.
[facebook.com]
soundcloud
[facebook.com]
Welcome to the Far side, and get ready for a supersonic audio experience that will open your senses and transport you to a place where the soul exists apart from the body, a place that shows you that there is much more than just…reality, a place where reality is just a state of mind.
Get ready and have a nice flight!
_________________________________________
DRUIDIK Aka QuetzalbWattio > Presentation of his debut e.p "Ethernity Caves" with live instruments
(Zero Gravity rec) es.
[click here]
soundcloud
_________________________________________
Psyco G13
(Zero Gravity rec) es.
Highmadness
(Fractal Sound) es.
Info
Entrada / 10 euros
21h/ 03h30

Es obligatorio el uso de mascarilla
Necesitamos los nombres y numero din/nie o pasaporte en la entrada
Las bebidas pueden ser consumidas en la barra del bar
Que entre todos hagamos posible una buena fiesta!


Its mandatory the use of mask at the party
Party goers needs to provide name and ID at the entrance
Drinks can be consumed at the bar
Between us all, lets make a great party!
Location
Lennons Club
Av. Fabregada, 91, 08901 L'Hospitalet de Llobregat, Barcelona
Added

1y 7m

· Update

1y 6m

·

/ 2