Backend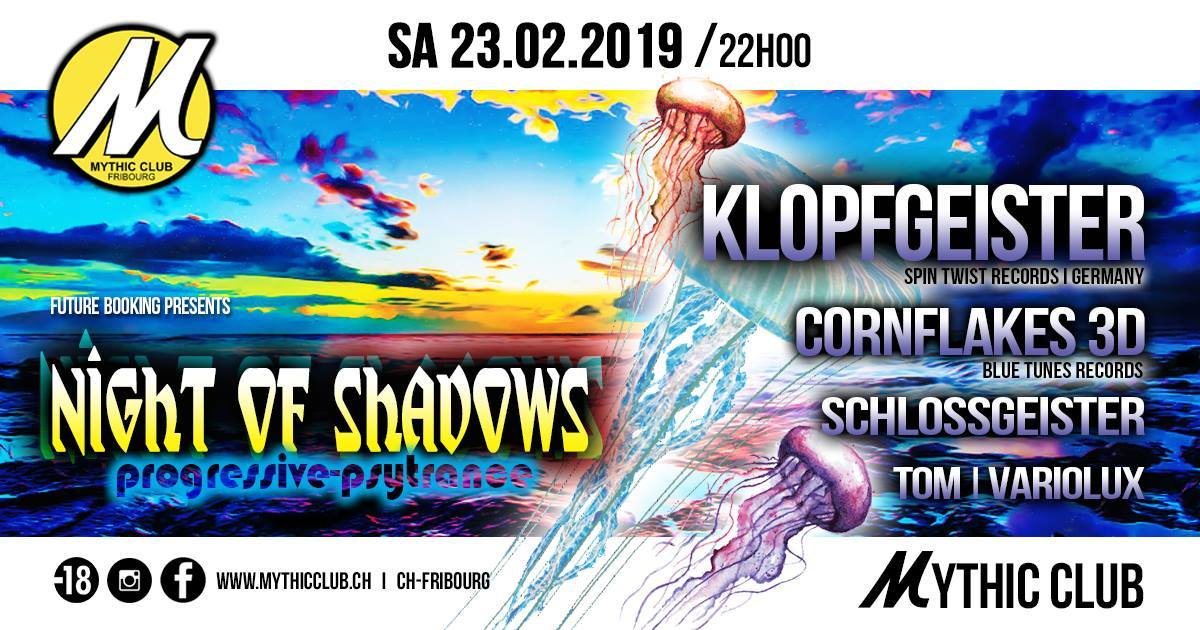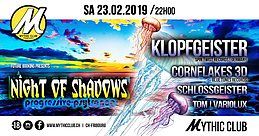 Line Up
KLOPFGEISTER (Spin twist records, Hamburg, Germany)
Klopfgeister
Biography
There's really only one predictable thing about Klopfgeister, and that is that the German producer keeps coming up with new ideas and unexpected turns in his musical development. His first album, released in 2005, was a balancing act between traditional Progressive Trance and new school influences. Ever since Klopfgeister became well-known for a style that always sounds like him, but never sounds the same. Well, actually there's another predictable thing: The man has a good humour which reflects in his multi-layered arrangements, a humour that is truly contagious. Despite his busy international tour schedule he still finds the time to keep up a steady flow of new productions, even for his second project Nightsoul.
[facebook.com]
soundcloud
...
CORNFLAKES 3D (Blue tunes records, Kelloggs records, BE)
CornFlakes 3D
[youtube.com]
soundcloud
...
SCHLOSSGEISTER (Kelloggs prod., FR/BE)
Schlossgeister
...
DJ TOM (Virus)
Dj TOM - VIRUS rec./ IBOGA rec.
...
VARIOLUX
Organizer
Organizer
Future Bookings & Mythic Club