Nataraja VIII @ !!!! Seifenfabrik Graz !!!!Open@22.00-10.00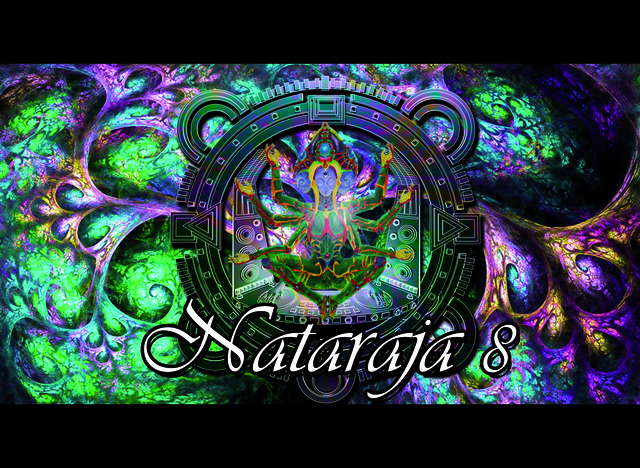 Line Up
VIBRACOUSTIC (shamanelectro.com) swiss
[myspace.com]
CRAZY GOBLIN (traintown psy syndIcate") swiss
[mx3.ch]
PSYTASTIC NOIZ (mythosprod) swiss
[myspace.com]
NOIZE HUNTER (As Records/Magma records) austria
[myspace.com]
Andoga (iguanaloco) swissLOOR
Floor 1:

Tsunamix (Mythosprod) swiss vs. Tazmanics (Mythosprod) swiss

AnamCara (Pro:Tuberance) irl vs.SunSet (Pro:Tuberance) at

Dongo (Shams/Andromeda) hu vs. Bogyo (Shams/Andromeda) hu

Psycadelic Flow (Minddesign) at

Dezipill (A.R.C.) at

Floor 2: !!!(Smoking Area )!!!

Ladybird (Pro:Tuberance) at

El Orgel (Pro:Tuberance) at

Datax (Pro:Tuberance) at
Info
!!!!! Open @ 22.00-10.00 !!!!!

!!! TimeTable Fr. 27.02.09 online !!!


VIBRACOUSTIC (shamanelectro.com)

Vibracoustic ist das Psy Trance Projekt von den Schweizer Produzenten Manjit Jus & Lukas Hasler, auch bekannt unter den DJ Namen ABN & Hashiva.
Der live-act wurde 2005 gegründet um einen frischen neuen Sound in die psychedelische Schweizer Trance Szene zu bringen.
In wenigen Monaten machte sich Vibracoustic einen Namen in der Schweizer und Deutschen Szene.
Die kreativen Köpfe hinter Vibracoustic haben verschiedene internationale Wurzeln.
2006 begann sich das Label Shamanelectro aus Bali für die talentierten Musiker zu interessieren.
Mit diesem starken Label im Rücken, begannen die jungen Produzenten ihr Deput Album "Dark Skies" welches sie uns am 28.02.2009 in der Seifenfabrik präsentieren werden.

CRAZY GOBLIN (traintown psy syndIcate)

Neuer Schweizer PSY/TRANCE Live Act.
Seit dem Sommer 2006 spielt Matthias aka. Crazy Goblin an diversen Psy festivals.
Mit Heftigen Baselines und Harmonischen Klängen bringt er die Sinne zum beben.
Inspiriert von verschiedenen Arten der elektronischen Musik produziert Crazy Goblin seinen eigenen Style.

Andoga (iguanaloco)

Mit analog Sounden begann der schweizer Fabian Oertli 2000. Mitlerweile auch mit unterstützung von pc präsentiert der psykünstler Andoga sein neusten Sound für 2009 Live mit tb 303bassline und pr606.

PSYTASTIC NOIZ (mythosprod)

Die Kicks sind energisch und kompakt . Darüber experimenteller trance. Beliebt bei ihnen sind klingende synthetische Geräusche,Bass,Rythmik,Melodies und jede menge filtergejaule und rohe Basslines mal hell mal darky ( zwischen 145-155 bpm)

NOIZE HUNTER (As Records/Magma records)

Noize Hunter is Markus Mang, a creative Austrian psy-trance dj and finally started producing music. (project Mystic Quest was born)
Now he is also working on a second project called Noize Rider.
Noize Hunters sets are well known for a powerful, mindblowing and melodic full-on sound till the early morning, when the sun comes up and the day begins.
Location
Location
Seifenfabrik Graz
Angergasse 41
8010 Graz,06.
Bez.:Jakomini, Graz
Entry fee
Entry fee
22.00-23.00 10 Euro

ab 23.00 13 Euro
Organizer
Organizer
Pro:Tuberance:SoundSystem