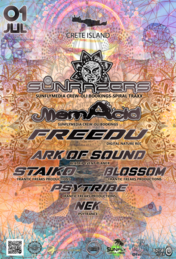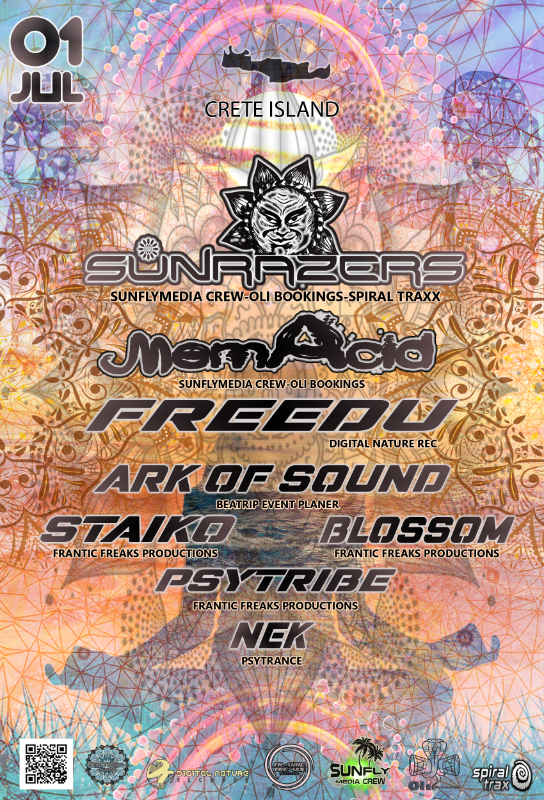 Line Up
Line Up
22:30 Nek
00:00 Freedu
01:30 Staiko
03:00 Sunrazers
05:00 BlosSom
06:30 PsyTribe
08:00 Memacid
09:30 Ark of Sound
Info
Info
Are you ready to lose yourself to the rhythm?
We've got a space where you can do just that..!
Our very first Mystical Minds Event is here to guide you through a musical journey of Psytrance, Goa, and more so come prepared to get lost in a world of beats, melodies, and grooves 🍄🕉
The location it will be announced to our Facebook page and Instagram!
@myst.icalminds
[facebook.com]