Mountain Vibes - Psy Trance event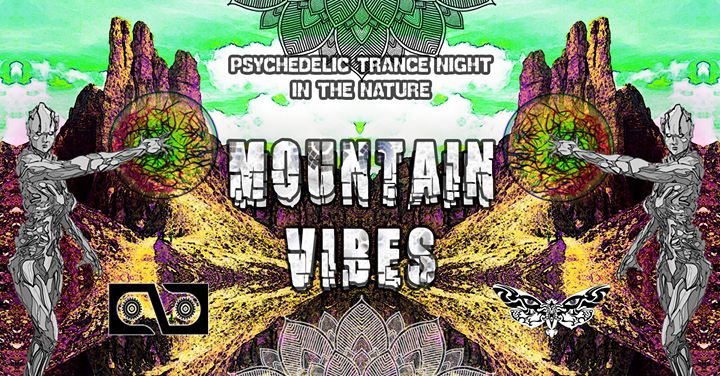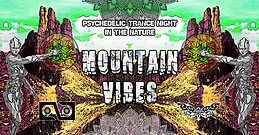 Line Up
Abbracciamo la primavera danzando in una location mozzafiato nel cuore della Valsassina, per l'occasione Creative Jungle Records e Creative Visions Records & Art:Network, con il supporto di Thunder of Jah Army uniranno le forze per presentare questo primo evento in un camping village immerso nel verde di Taceno (LC).
LINEUP :
◆ FOOLVIO - live act
[[ CVR & Art:Network / Semantik Om / Goa Productions ]]
soundcloud
[facebook.com]
◆ STACK OVERFLOW - live act
[[ CVR & Art:Network / COSMIC CREW RECORDS ]]
soundcloud
[facebook.com]
◆ PSYLOSOPHER - live act
[[ CVR & Art:Network ]]
soundcloud
[facebook.com]
◆ XEROMORPH - dj set
[[ Trip To Dreamland / Creative Jungle Rec. ]]
[facebook.com]
soundcloud
¤¤ H3ML0CK vj
[[ CVR & Art:Network / 3K4T3 ]]
[facebook.com]
★ 10 Kw sound system by Thunder of Jah Army
[facebook.com]
★★★★★☆☆☆☆☆★★★★★☆☆☆☆☆★★★★★★☆☆☆☆☆★★★★★★
►INGRESSO: 5 €
► Location ◄
Camping Villaggio Le ROCCE ROSSE
Via Provinciale Sud, 1, 23837 TACENO (LC)
► DESCRIZIONE
Il Camping Villaggio Le Rocce Rosse, che sorge nei pressi della sponda orientale del lago di Como (a 9 km), si trova a Taceno, in un piccolo comune della Valsassina, ed è facilmente raggiungibile sia da Lecco che da Bellano.
Si tratta di una struttura che dispone di diversi servizi e di moderne attrezzature tra cui: campi da tennis,un campo da calcio,palestra di roccia, piscina coperta e riscaldata con solarium estivo, sauna, sala pesi - fitness, ed UN GRANDE SALONE DISCO PUB dove poter danzare e fare festa :-)
Tutto ciò che occorre per trascorrere una fantastica vacanza senza rinunciare ai confort. I graditi ospiti potranno, infatti, scegliere tra diverse tipologie: bungalows, appartamenti, camping...
Altra particolarità del camping è sicuramente il ristorante gestito con grande professionalità e specializzato nella preparazione di primi piatti accostando i sapori della tradizione alle più moderne tecniche di preparazione, ogni piatto acquista un sapore unico: i pizzoccheri della valtellina, risotti alle fragole o al taleggio, la polenta taragna e la polenta Matarocca con taleggio (solo su ordinazione per la complessità del piatto). Oltre che innumerevoli dolci: mousse ai vari sapori di bosco, crostate alla frutta e alla marmellata… spettacolari.
► COME ARRIVARE
◄ IN AUTO:
DALL'AUTOSTRADA
CON I MEZZI PUBBLICI:
★★★★★☆☆☆☆☆★★★★★☆☆☆☆☆★★★★★★☆☆☆☆☆★★★★★★
Raccomandiamo a tutti i partecipanti di seguire delle semplici ma importanti regole di comportamento
Rispettando se stessi, gli altri e location che ci ospitera'
NON SPORCANDO ,lasciando intatto e pulito l'ambiente che ti circonda.
LEAVE NO TRANCE!
★★★★★☆☆☆☆☆★★★★★☆☆☆☆☆★★★★★★☆☆☆☆☆★★★★★★
Location
Location
LE ROCCE ROSSE
via provinciale sud 1
23837 Taceno
From
***TRip 2 DReAMLaNd*** ·
345