Backend
MOKSHA Anniversary Edition 🔱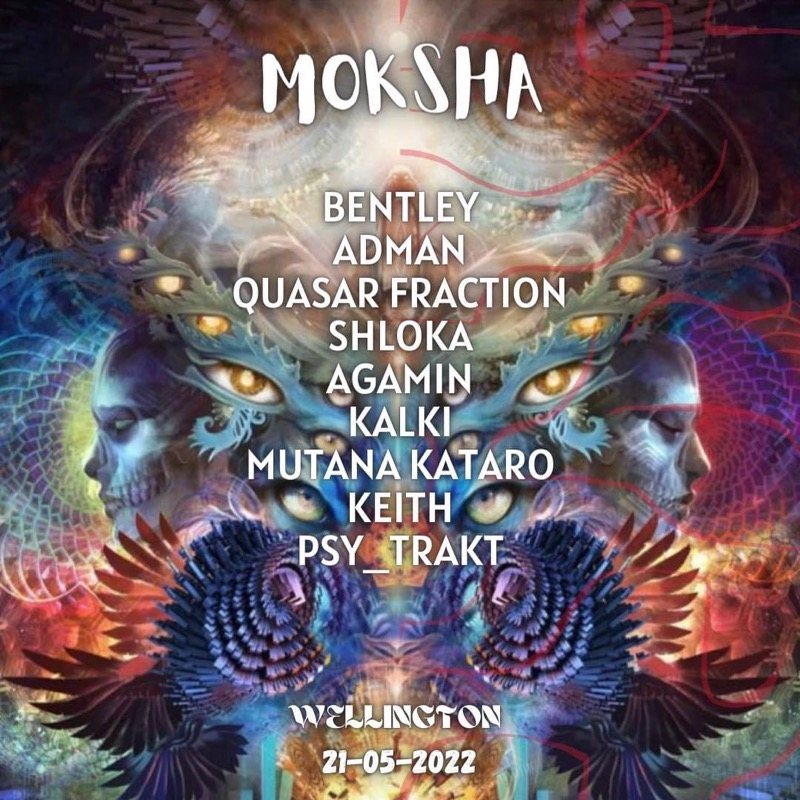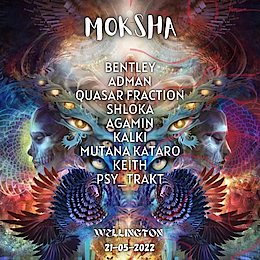 Line Up
8-9 psytech - Bentley
9-10 Progg - Adman

10-11.30 full on - Quasar Fraction
11.30- 1 full on/ night full on - Shloka
1-2.30 night full on / Twilight - Aagamin
2.30-4 twilight / Forest - Kalki

4-5.30 Forest / dark psy - Mutana Kataro

5:30-7 Dark psy/Psycore /Hitech -Keith

7-8 playful morning psy - PsyTrakt
Info
An Anniversary Edition 🔱🔥
It has been a long ride and Team Moksha is delighted to announce our anniversary gathering on the 21st of May ❤️
This is a special one and so many reasons to celebrate!!
It's been a year of Moksha, crew members birthdays, the tribe of Moksha, our journey so far and more !!
You really don't wanna miss this one as it's full of surprises and we are going outdoors to a secret location!
Grab your tickets!
🚨🚨🚨🚨
NO GATE SALES! ONLY PRESALE
🔥👻💥PARTY DUSK TO DAWN 🔥👻💥
8pm to 8am
As you guys already know we start our party at 8 pm with some jaw dropping Psy-tech to progressive psy then slowly grooving through some full on immersing to twilight then tightening up with the bolts of proper forest psy fitting into the shady side of dark psy and hi-tech with an end note of playful morning psy as a closing set. Aiming to showcase a mystical journey with the power of pure psychedelic trance music till 8am.
🚨🚨🚨🚨
💥How to attend and Pay:
Pay $20 per person to the following account
MOKSHA
01-0071-0044852-00
Email us the names :-
teammoksha.nz@gmail.com
And you will receive a confirmation email.
⚡️⚡️⚡️
💥Location : Wellington (Exact location to be announced on the day before the event to all the ticket purchasers in their email, so keep an eye on your inbox)
⚡️⚡️⚡️
🚨WHAT TO BRING:-
BYO Event
Food/water
UV clothes
Party toys
Jacket
Blanket / Rug
Warm clothes
NO GLASS
P.L.U.R
& LEAVE NO TRACE
🔱Can't wait for this power packed party 🔱
❤️