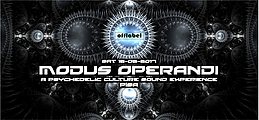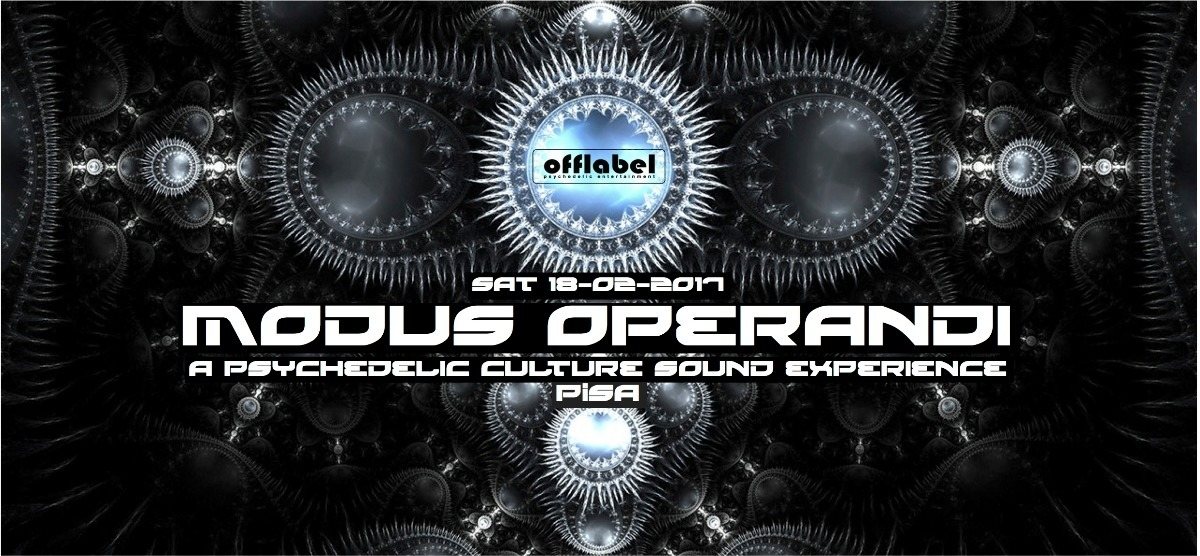 Line Up
______________۞ LIVE ۞________________
Kronos
[D noir Rec.]
[bit.ly]
Kronos live was born , as project ,
in the hills above Florence_ Italy
After 20 years of djsets around the subgenres of electronic music
any others in event organization - Kronos decides to move also to music production of Psytrance and downtempo tunes.
In February 2015 he released his EP Poseidon ,4 peculiar tunes belonging to the world of Twilight Forest
After any time spent in other labels ,
he founded D Noir Records , in August .
In January 2016 the collective finely selected the first compilation "GREENOMIUM" with Kronos'track Monogram .
His psy-matter is made by elements which are melted to build a hybrid .enveloping in time with free choices and some unconventional sounds:
Most of leads come from
hardware and they are handled to allow the listeners a
natural absorption of the frequencies and an inexplicable excitation at the same time.
Atezu
[D noir Rec.]
[bit.ly]
Atezu is the first project of Carmelo Virgata (Dj UZeta).
In 2012 after embarking on the experience as a DJ, also he began to experiment with his sound as a producer.
Stirring nocturnal atmosphere is dynamic groove to find the right combination for a ritual part of the darkness into the light, powerful bassline are divided between deep is structuredto give the right rhythm to dance primordial that dwells in the spirit of each individual.
______________۞ DJ SET ۞______________
∆∆ - Eyecon [Offlabel Crew]
soundcloud
∆∆ - Voyager [Offlabel Crew]
[nasa.gov]
∆∆ - Agartha [Indipendent // Inner World]
[facebook.com]
∆∆ - Anymal [Indaco Tribe]
soundcloud
∆∆ - Pangea [Offlabel Crew]
soundcloud
∆∆ - Bikury [Offlabel Crew]
soundcloud
∆∆ - Experiment Zero [Offlabel Crew]
∆∆ - Krakatoa [Offlabel Crew]
∆∆ - Hypnozoo [Offlabel Crew]
∆∆ - Hypnotrik [Offlabel Crew]
Deco
______________۞ VISUALS ۞_____________
∆∆ Flare Chemistry Live [Videomapping] (Offlabel Crew)
[facebook.com]
∆∆ Gi.Ant Live [Photoshop Painting Performance] (OfflLabel Crew)
Info
Modus Operandi si veste di scuro ed ha il piacere ospitare due Live della Label D_Noir Records, un progetto tutto underground che nasce dalla collaborazione di molti dj e producers che lavorano per un unico scopo, il suono.
Il colore Nero nella sua massima espressione.
Vi aspettiamo, celebriamo Insieme!!


Concept:

[Modus Operandi vuole essere la giusta via per l'intersezione di tutte le culture e l' unione di tutte le energie, il modus operandi di una evoluzione umana.
La Vita nell' universo è nata dal caos, e con il giusto Modus Operandi, si è evoluta, umanamente, culturalmente, musicalmente - al fine di raggiungere un' unione perfetta ed unica di tutti gli elementi]

Offlabel Crew



______________۞ MORE INFOS ۞________________

20.00 Apertura, Apericena con Ambient Music.
22.00 Psychill / SlowTrance
00.00 Psytrance
04.00 End Party
06.00 After Start
13.00 After Stop
13.01 Relax / Chill / Smiling :::::::::::::::::::


______________۞ LOCATION ۞________________



Situata a Pisa in centro Storico, la location che ospita "Modus Operandi" è un ex cinema ora adibito a locale notturno, accordato ed insonorizzato; se posizionati al centro sala, si hanno sensazioni acustiche molto simili a quelle di uno spazio all'aperto.
Di fronte al Palco c' è la DanceFloor, seguita da 40 comodi posti a sedere, che amplificano l' esperienza audiovisiva che proponiamo.
La cena è vegetariana, a base di sformati, frittate, cereali e verdure, è servita in un'ambientazione intima e con luci soffuse, ed è preparata nella cucina del Locale.
Il bar è ben fornito ed il bere è di prima qualità.


-- SOUND SYSTEM 15 KW by Offlabel Crew --

______________۞ AFTER PARTY ۞________________

After Dalle 6 alle 13.
Entrata 5 Euro

NEW LOCATION
Serviremo la Colazione.
Mega Caminetto sempre acceso.
Tutte le info verranno date a Modus Operandi.

______________۞ PLEASE SHARE ۞________________

AIUTACI A PROMUOVERE IL NOSTRO EVENTO
Dopo aver confermato la tua partecipazione

• Clicca in alto a destra sul pulsante "Invita Amici"
• Seleziona gli amici che vuoi invitare all'evento.
• Clicca su "Condividi" in basso a sinistra per pubblicare
l'evento sulla tua bacheca.

Thanks, your support is our Life::::::::::::::

------------------------------------------------------
PLEASE:

•• RESPECT PLACE
•• RESPECT PEOPLE
•• NO DOGS
•• NO DRUGS
•• ONLY GOOD VIBES
•• NO TESTE DI CAZZO

------------------------------------------------------
Entry fee
Entry fee
______________۞ ENTRY FEE ۞_________________

- 8 Euro Compresi Ingresso, AperiCena e Consumazione.

- After 5 Euro
Added

6y 4m

· Update

5y 11m

·