Backend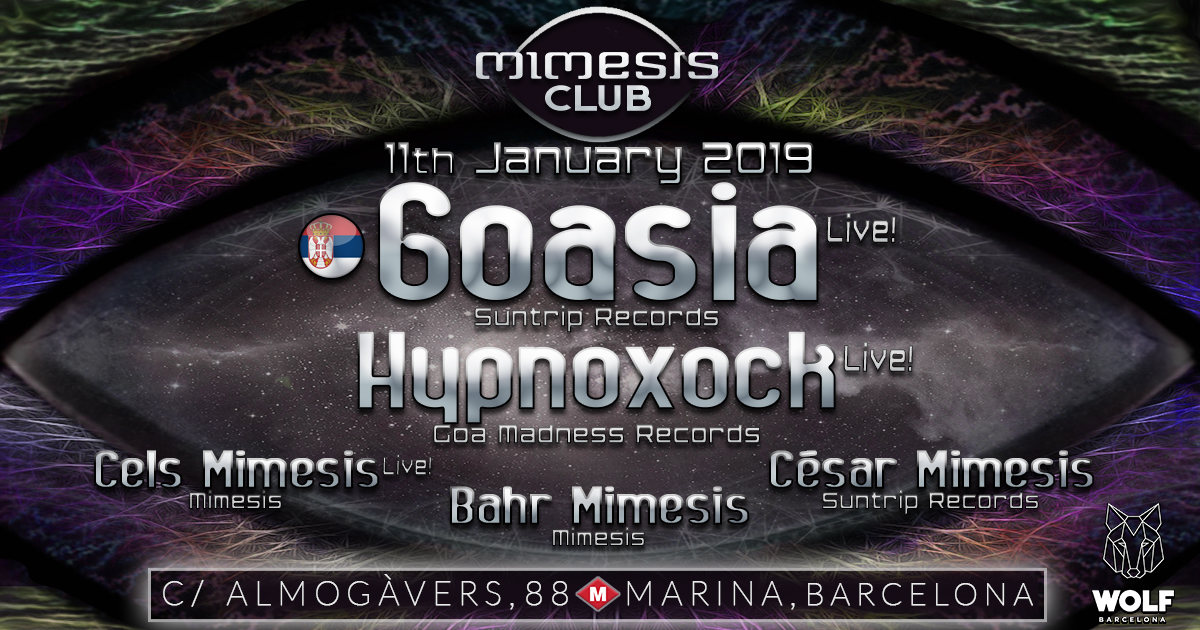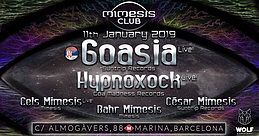 Info
We're having quite a roll of epic nights, so we head to January betting at max to start the year strong and continue the trend! :D

And we make it with another of the big names that we had pending to bring for years, one of the maximum representants of Newschool Goa who been one of the pioneers on starting producing Goa Trance with modern basslines since early 2000, and who with his distinctive style combined with a tireless activity (with 5 albums released and several EP's and tracks on compilations of most of the main labels of the style), built a worldwide recon which have him acting constantly on many festivals around the globe. Few words are needed if we tell you we're speaking about...

GOASIA!! D

And as a perfect combination, another veteran of the Goa Trance new wave with a genuine style who is quite close, without doubt one of the most known local artists and one of who made more for this scene home. Last year blasted big time at the club so we had clear that he must return, and we can't think on a better ocassion than this one...

HYPNOXOCK!! :D ♥


And of course our resident DJ's will complete the night and make sure that from the first minute you enjoy a great trip :D

As always all this surrounded by our exclusive MIMESIS CLUB DECORATION, facepainting, an Adamson Systems sound specially boosted with extra speakers for this night…

ARE YOU READY?
Location
MIMESIS CLUB (WOLF BCN)
C/ Almogàvers, 86-88, 08018 Barcelona

●ૐ● PUBLIC TRANSPORT ●ૐ●
<M> Marina (L1)
Entry
Entry
► Before 1:30h ; 12€ long drink included.

► After 1:30h ; 15€ long drink included.