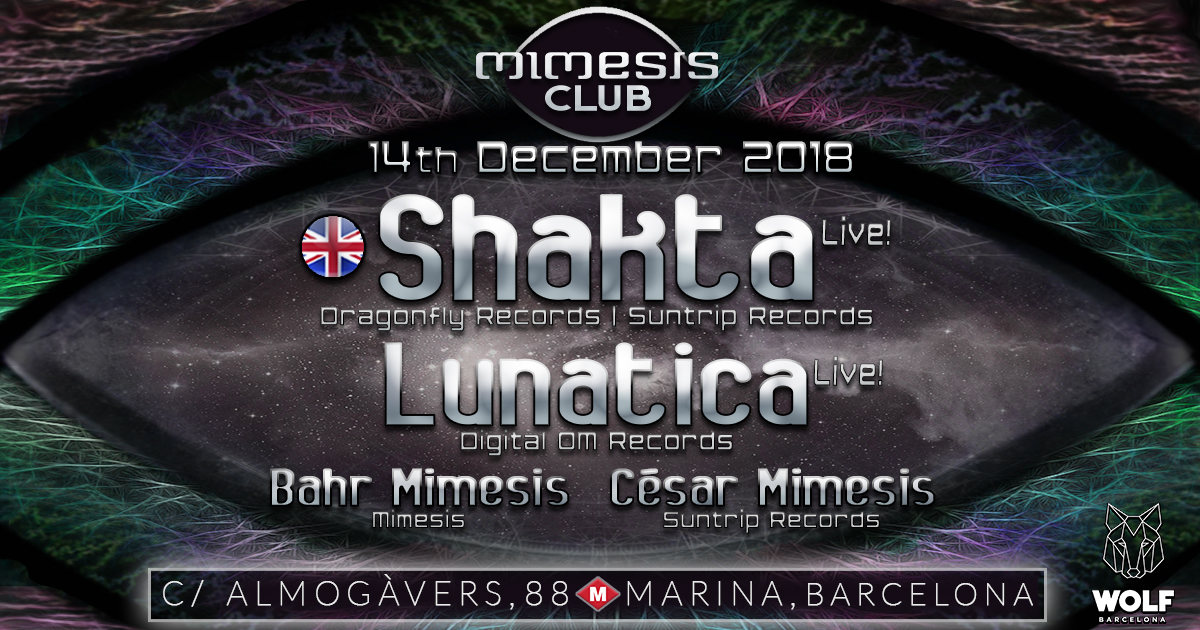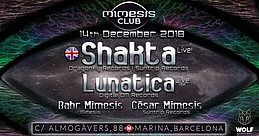 Line Up
★ SHAKTA [live!] ★ Dragonfly Records | Suntrip Records ★ UK
youtube
★ LUNATICA ★ Digital OM Records ★
soundcloud
★ BAHR MIMESIS ★ Mimesis ★
soundcloud
★ CÉSAR MIMESIS ★ Suntrip Records ★
soundcloud
Info
After an epic November night we lead to the next, again trying to gather all the ingredients to make it an unforgettable night! :D

And for that reason we bring another of the oldschool pioneers, one of the very few who kept since the 90's till today reinventing himself and updating his sound but without loosing his characteristic style :D this character allowed him to keep on having presence nowadays on the big international festivals, besides being known and respected for being creator of one of the most remixed tracks (probably the most one) of the Psytrance history: Lepton Head ♥ not much more introduction needed for…

SHAKTA!! :D ♥

And as always we like to combine the oldschool with the new talents, we're glad to receive for first time on our club one of the local live sets who is having more international projection the last years, with growing presence in the international festivals including OZORA this year…

LUNATICA!! :D ♥


And of course our resident DJ's will complete the night and make sure that from the first minute you enjoy a great trip :D

As always all this surrounded by our exclusive MIMESIS CLUB DECORATION, facepainting, an Adamson Systems sound specially boosted with extra speakers for this night…

ARE YOU READY?
Location
Location
MIMESIS CLUB (WOLF BCN)
C/ Almogàvers, 86-88, 08018 Barcelona

●ૐ● PUBLIC TRANSPORT ●ૐ●
<M> Marina (L1)
Entry
Entry
► Before 1:30h ; 12€ long drink included.

► After 1:30h ; 15€ long drink included.