< Mimesis CLUB > w/ MARTIAN ARTS [live!] and ANOEBIS [long set!] !!!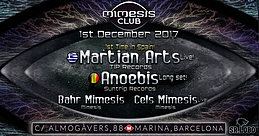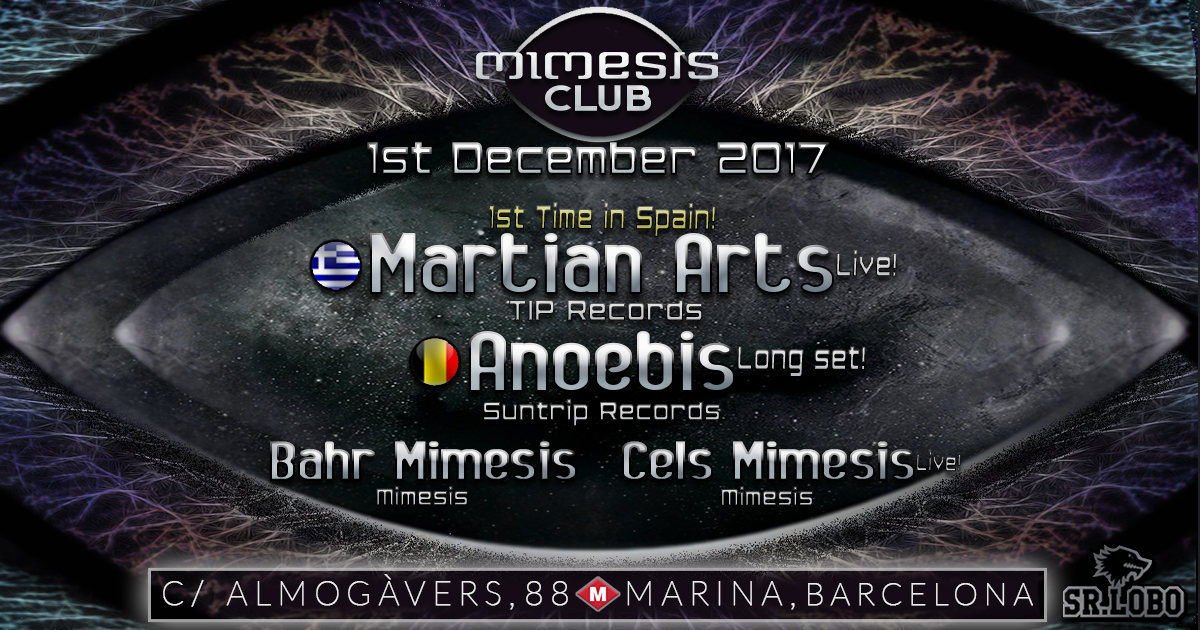 Info
Info
Here we go again!! Mimesis CLUB is a reality and we head to the next portal opening, at 1st December. And as a good example of how high we're betting on this concept, we bring you for first time in Spain one of the big names of the scene nowadays; the analog genious of TIP Records, usual at the mainstages of the bigger festivals in the world as OZORA, BOOM... MARTIAN ARTS!!
And to close the night, we bring which is considered by many the best Goa Trance DJ in the world, and also as manager of Suntrip Records one of the responsibles of the resurgence of the Goa worldwide , which will bring us a really special LONG set: ANOEBIS!!
To complete the night we'll count with the live set of our CELS MIMESIS, usual in many international festivals but really rare to see in BCN! and of course with our resident DJ Bahr Mimesis which always put the dancefloor on fire!

ARE YOU READY??
Location
MIMESIS CLUB (SR. LOBO)
C/ Almogàvers, 86-88, 08018 Barcelona

●ૐ● PUBLIC TRANSPORT ●ૐ●
<M> Marina (L1)
Entry fee
Entry fee
► Before 1:30h ; 12€ long drink included.

► After 1:30h ; 15€ long drink included.
Added

5y 3m

· Update

5y 2m

·