Mimesis CLUB END OF SEASON - April w/ SHIVATREE & PAVANE!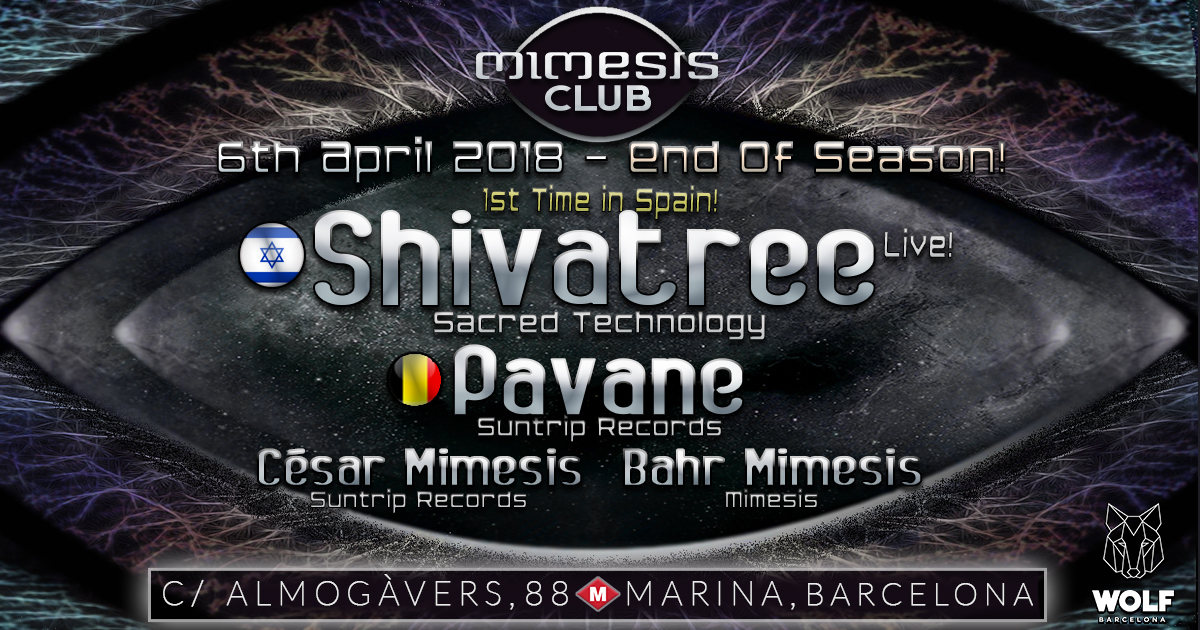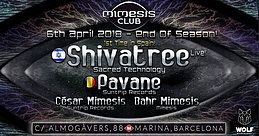 Info
After 5 dream parties, we face the END OF SEASON's Mimesis CLUB, that will happen on Friday 6th April, and of course for that we had the challenge to keep the big artist level we used you to and bring something fresh and unique, so we decided to bet high again and bring from Israel and FOR FIRST TIME IN SPAIN another huge artist, active in the biggest festivals of the world, which represents perfectly our favourite kind of Psytrance, with acidic and Goa-ish melodies he is…

SHIVATREE!! :D

And we thought a lot on who to trust to make the last set of the season at our club, cause we knew for sure that all of our team want to dance till the last minute and celebrate together at the dancefloor the ending of this amazing Journey and dream we've been building since last November, and we're absolutely sure we made the right choice putting ourselves in the hand of who is for us one of the best Goa DJanes in the world, huge collector and part of Suntrip Records, straight from Belgium…

PAVANE!! :D

And of course our resident DJ's will complete the night and make sure that from the first minute you enjoy a great trip :D

And as always all this surrounded by our exclusive Mimesis CLUB decoration, a Martin Audio Sound Boost, facepainting… and if wasn't enough, for the ocassion we're prepairing some other special surprises that will be unvealed on the event when day comes, stay tuned!
We wait for you all to goodbye properly this dream season!! 6th APRIL LAST MIMESIS CLUB OF THE SEASON, DON'T MISS IT! ;)
Location
Location
MIMESIS CLUB (SR. LOBO)
C/ Almogàvers, 86-88, 08018 Barcelona

●ૐ● PUBLIC TRANSPORT ●ૐ●
<M> Marina (L1)
Entry
Entry
► Before 1:30h ; 12€ long drink included.

► After 1:30h ; 15€ long drink included.