Backend
Mimesis CLUB 3rd Season Opening - w/ Quantum Fantay full Band!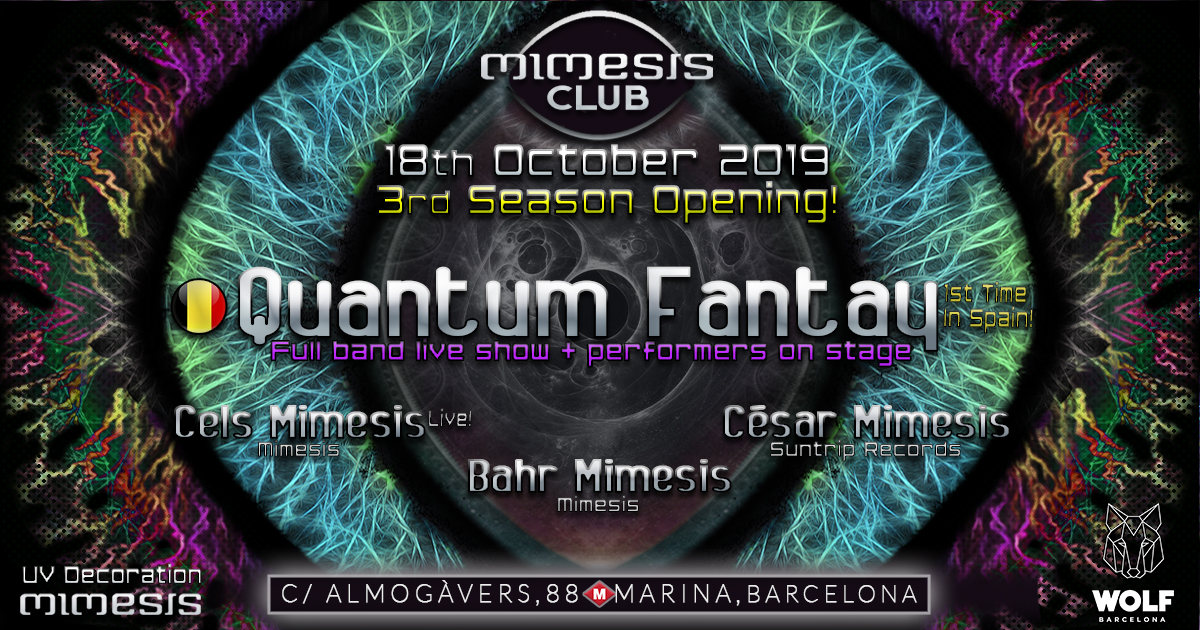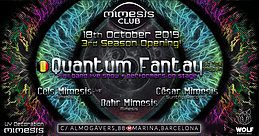 Line Up
★ QUANTUM FANTAY [Full band live show + performers on stage!] ★ BE ★ First time in Spain! ★
[facebook.com]
★ CELS MIMESIS [live!] ★ Mimesis ★
soundcloud
★ CÉSAR MIMESIS ★ Suntrip Records ★
soundcloud
★ BAHR MIMESIS ★ Mimesis ★
soundcloud
Info
And approaching again! after the summer break touring festivals we head to the opening of the THIRD season of Mimesis CLUB!!
A third season where we again made a great effort to keep the high level to which we have you used, and as good example of it, we're starting with something really different and new to kick off properly; a full live band show + performances of a Belgian Psychedelic/Space Rock band with more than 15 years of experience and 8 studio releases (+1 live) at them back, being usually called "successors" of Ozric Tentacles, but with their own characteristic sound mixing Spacerock, Progressive Rock, Etnic, Dub and Goatrance vibes! get ready to dance and trance with...

QUANTUM FANTAY!!

And of course our resident DJ's will complete the night and make sure that from the first minute you enjoy a great trip :D

As always all this surrounded by our exclusive MIMESIS CLUB DECORATION, facepainting, an Adamson Systems sound specially boosted with extra speakers for this night…

ARE YOU READY?
Location
Location
MIMESIS CLUB (WOLF BCN)
C/ Almogàvers, 86-88, 08018 Barcelona

●ૐ● PUBLIC TRANSPORT ●ૐ●
<M> Marina (L1)
Entry
Entry
NEW!! ► Online presale; 8€ + platform costs, sale here:
[eventbrite.es]
► GATE Before 1:30h ; 10€
► GATE After 1:30h ; 12€