MIMESIS 10 Years Anniversary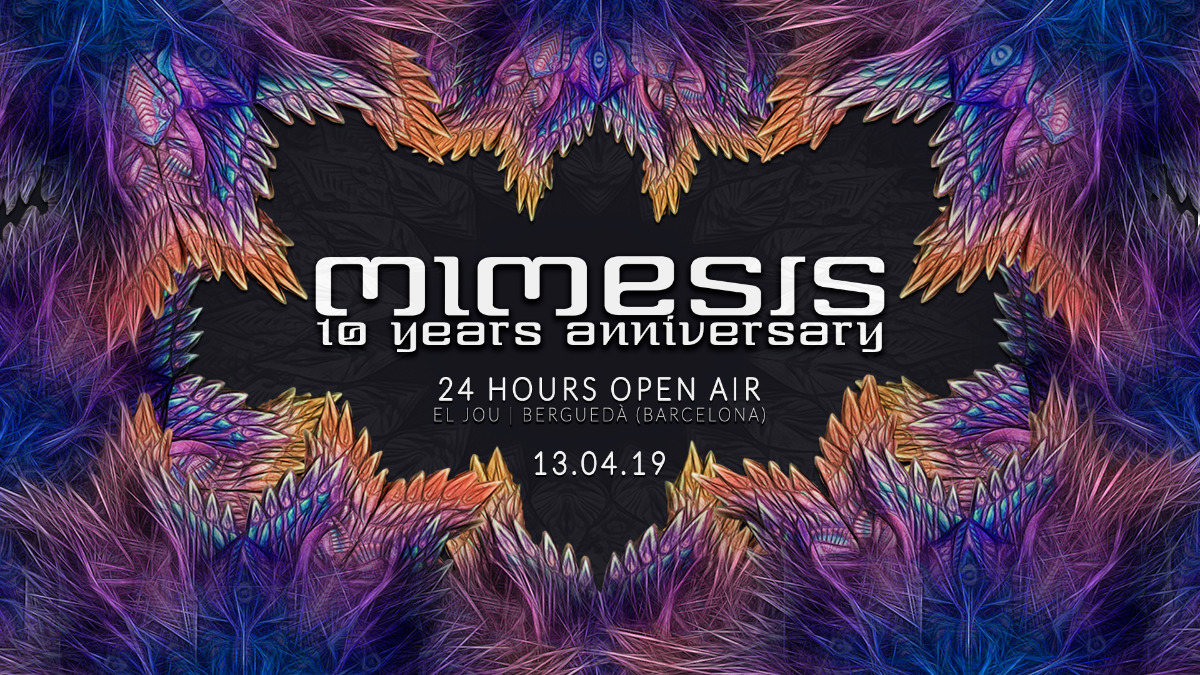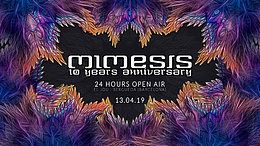 Line Up
Line Up
More info soon :)
Deco
Deco
★ MIMESIS - PSYCHEDELIC ART ★ FESTIVAL SETUP!!
[mimesisproject.com]
+ SPECIAL MAPPING TO BE ANNOUNCED
Info
At 2009 a friends group passionated for Psytrance decided to create a collective, without any aspiration, simply to unite our artistic hobbies as DJ's, organizers and decorators. The chosen name was MIMESIS.

And seems unreal, but 10 years later here we are, more alive than ever! :D
We lived many adventures of every kind on this journey; good moments, hard moments, success and errors, but over everything we had the chance of meeting and working with many people from who we learned and who made us grow as persons and as project, without whom nothing of this would've been possible...
Would be impossible to name each of you, but we want to thank everyone who helped us, supported us in any way, booked, attended one of our events... thanks to you we're living what used to be far and innocent dreams... cause if at 2009 someone told us that on 2019 we would've had gigs on more than 250 events, on more than 20 countries, on some of the most recognized festivals, making projects together with the best artists of the scene, organizing succesful monthly events (Mimesis CLUB) and bigger format open airs (Samhain i Solstice), and organitzing our first festival (Huéznar Festival)... We wouldn't have believed it!

So, we consider that have A LOT to cleebrate, and we must do it HOME, AND BIG, so get ready cause you know already how we like to do it...

MIMESIS 10 YEARS ANNIVERSARY!!

A gathering on a perfect location and with a decoration, visuals, sound and musical selection thought to last on the memory... so we invite you to join us on the event to stay tuned for news, and mark the date on your calendar: 13th April 2019!
Location
Location
The event will happen at the football camp of El Jou, at the area of Hotel El Jou surrounded by a privileged natural landscape, 15km's north from Berga (110km's from Barcelona).
Additionally, for the most fancy there's option to rent rooms on it :P if you're interested only need to send an e-mail to
info@eljou.com
and you'll be attended :)
Maps location:
[goo.gl]
Coordinates:
42.194909, 1.858602 // 42°11'41.7"N 1°51'31.0"E