Backend
METACORE Festival Teaser RUSSIA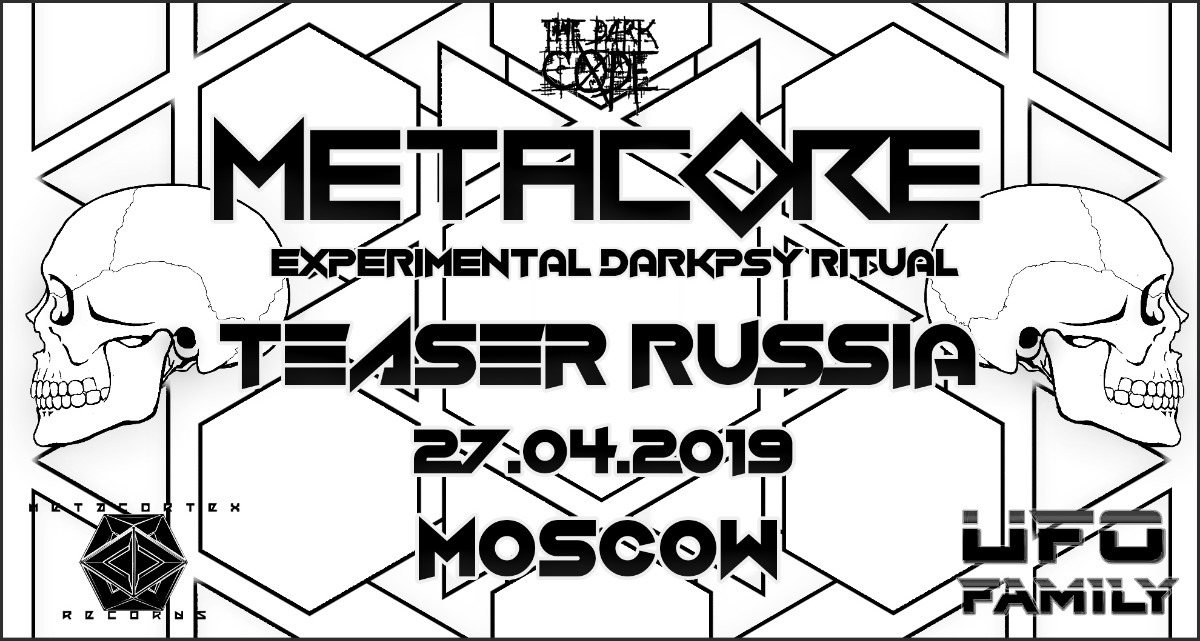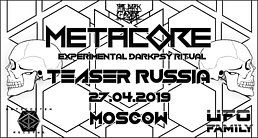 Deco
Deco
ø DECO & MAPPING : UFO Family and Dark Shanti Reich

Cover work and flayer design by Dolan MinDelve!!!
Info
Info
As Metacore Festival we have underground gatherings with different crews from around the world!
We are glad to announce that Our Russian teaser will be held in Moscow together with the UFO Family and the Big Guy Team, people who have made a great contribution to the development of a dark sound in Russia !!!!
And special thanks to the team with Dark Shanti Reich for their special collaboration with the Metacore Festival ..
The unimaginable is waiting for you: for the first time Russia will be visited by a dark-sounding monster KinetiK Flux (
[click here]
, with its unique three-hour live, prepared specifically for METACORE Teaser party Russia!
Location
Location
Live Stars Moscow RUSSIA
Entry
Entry
800 rubles (11 euro)

!!!!!! with tickets metacore Entrance free !!!!!!
Organizer
Organizer
UFO FAMILY
THE BIG GUY PROMO TEAM
METACORE FESTIVAL