Backend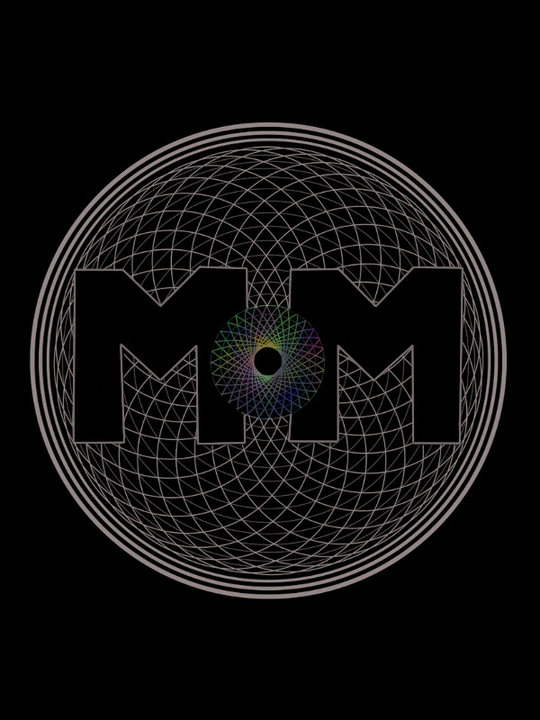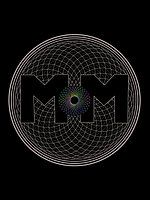 Line Up
ॐ Line-Up - Das Schlammkabinett // Psychedelic ॐ
- Hirnlego - (WDG Music / Offbeat Rocks)
[facebook.com]
- DJ V-NIX - (3rd BIT / DIY SoundSystem)
[facebook.com]
- Spiritual Identity - (Parasomnia Music / Maniac Productions)
soundcloud
- Dissoziativa - (Meta Music Nijmegen)
soundcloud
֎ Line-Up – Die Rumpelkammer // Techno ֎
- Janosch Marek - (Monomukke)
soundcloud
- Le Harry - (Therapie)
soundcloud
- OZUM - (Independent Artist)
soundcloud
- DJ Leon SICKenberg - (Meta Music Nijmegen)
soundcloud
Deco
Deco
What would a mystical rave would be without omnipresent and opalescent decoration? – Exactly due to this, we warmly welcome an inexpressible skilled team which will transform the Brebl into a psychedelic wonderland:
- Sun and Moon Deko -
Let them lead your spatial attention through a jungle of luminous Lycra and spacey Spandex. Dance and relax below a heaven full of mandalas which will pour down on your tousled heads. Take your time to explore all the small features and details and lose yourself in the images which your brain will draw you.
[facebook.com]
Special thanks to Hesam MO for managing the decoration at Meta Music. This inspiring psychedelic artist shares his experience with us and let us feel his sense for visual aesthetics!
Info
Beautiful souls, let the journey begin…

But first allow us to draw a picture of the background of Meta Music Nijmegen and where we departed…

In April 2019, in the library of the Radboud University, our core-team had two ideas: creating a platform for local artists and passionate students to showcase their art as well as providing an opportunity to present said art in an appropriate way. This idea was realized an event which took place in the 'Filmhuis O42': the "Symposium Synesthesia". The "Symposium Synesthesia" in May was a huge success. Not only photography, several films, paintings and drawings, but also comedy, sushi and a barber's art were exposed, enjoyed or eaten. The fact that the first edition was sold out, combined with reactions form artist and visitors which were overwhelming positive, supports the innovative and unchained approach to arts and creativity.

As time went on and evenings getting longer, something was brewing deep in the muddy swamps of Nyma… The vision to integrate the elements of Symposium Synesthesia in an event, which focuses the music- and rave-orientated aspects of art. We are very proud to present you artists, who pursue all their passion in the expression of creativity and self-fulfillment. To set this into motion, we will transform the simply delightful Brebl into a curative space of love and dance. Visit our raunchy residence to experience an exquisite selected music selection and the interpretation of arts by many open-minded creatures. We well tickle your auditive cortex on two floors:

// Concept // Psychedelic Floor - "Das Schlammkabinett" //

"Das Schlammkabinett" is a muddy cave which portrays the eerily-poignant chasms of psychedelic adventures to open your mind for profound impressions of galvanizing frequencies. Let us coddle your consciousness with playful-, mesmerizing spirals of sounds, and omnipresent-, deep pumping basses. Live out your inner fire to enlighten our dark temple with light and make Shiva proud by stomping our cabinet to dust!

We will present you a line-up which will lead you from slow to fast, from light to darkness and from neat to dirty. The journey will be opened by -Spiritual Identity- who present you some clean Zenonesque tunes with a flavor of funky Dark Progressive. Then, let your body bounce to some wicked Offbeat-Progressive sounds, played by -Hirnlego- straight outta Eastern Frisia. Afterwards, -DJ V-NIX- provides some massive Psychedelic Full-On soundscapes which will create the right setting for you to float away in your inner realms. The evening will be closed by -Dissoziativa- with rough and raunchy Dark Psychedelic sounds which finally beam your mind into a magical forest!

// Concept // Techno Floor - "Die Rumpelkammer" //

"Die Rumpelkammer" will upheaves you with a rough take-off into the smashing atmospheres of the frosty Techno-Cosmos. Let the artist put the needle on the record and shake everything you have to the industrial tunes of our jaunty jugglers. A wild bonfire of happiness will wait on you which thrill you with childlike amazement. Dive into the ocean of your inner realms but beware of the fish!

This floor will be opened by -DJ SICKenberg- with some fresh Deep-/Techhouse influenced tunes which will groove you with a proper mood into the night. Then, let you bewitch by -Janosch Marek- with some Jazzy and Funky Space-Techno. Taste the sweet flavor of hedonisms by hearing the sound of the nail on the record. Afterwards, enjoy the noises of vacant fabrics and industrial estates which will bring you to your own scrapyard of feelings, presented by -Le Harry-. Our Rumpelkammer will be closed by -OZUM- with rumbling Dark Techno with accents of Acid and Tekno!
Location
Location
Brebl // Waalbandijk 14 E/F - 6541 AJ Nijmegen //
Entry
Entry
Early Bird - SOLD OUT
Regular - 11€ (incl. Wardrobe/Servicecosts/Transactioncosts)
Late Bird/Door - tba
Organizer
Organizer
Meta Music Nijmegen
From
Meta Music Nijmegen ·
268
Added

2y 6m

· Update

2y 6m

· 1