Backend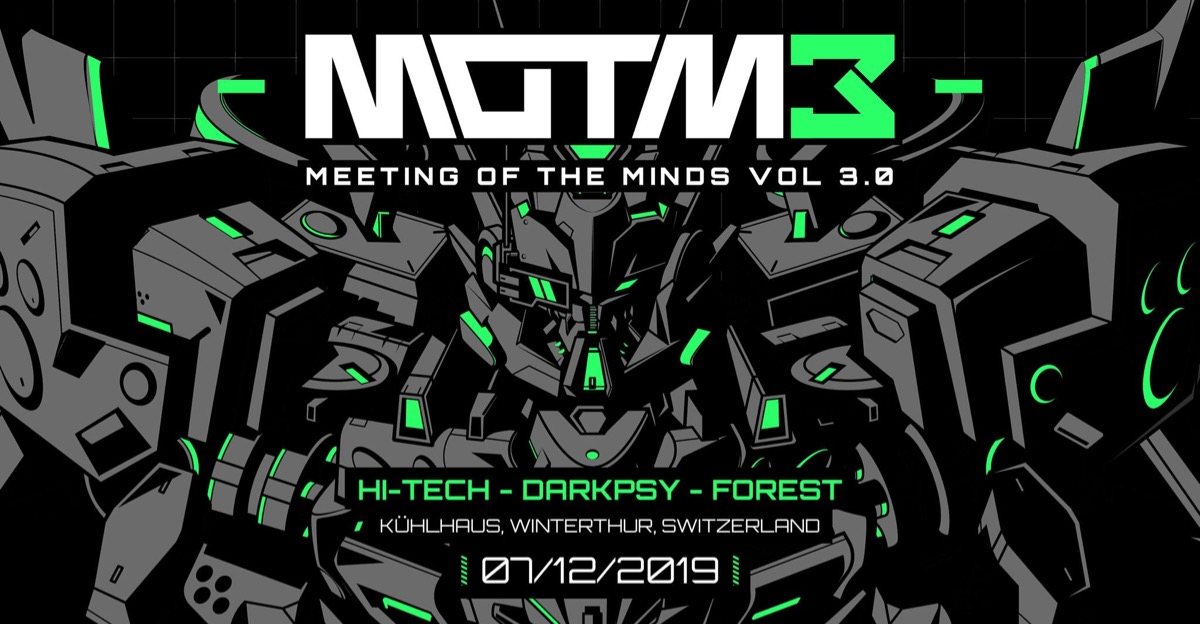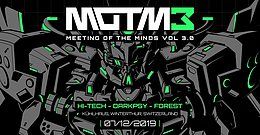 Line Up
Line Up
- DARKPSY • FOREST • HITECH -
KINDZADZA • KASHYYYK • MEGALOPSY • ALPSCORE • ATRIOHM • AHMETYST DECEIVER • HYPERACTIVE 25 • FUTURE RIPPLES • HIGHKO • NEBOKADS DREAM
Info
Presale:
[zoragoa.ch]
MEETING OF THE MINDS IS AN EPIC GATHERING OF FOUR INFLUENTIAL PRODUCERS AND LABEL OWNERS OF THE HI TECH, FOREST, AND DARK PSY WORLD: KINDZADZA, KASHYYYK, HIGHKO AND MEGALOPSY.
[FACEBOOK.COM]
IN THIS TIME FOR OUR SPECIAL GUESTS WE ARE VERY HONORED TO HAVE OUR BELOVED FRIEND HYPERACTIVE 25 IN THE HI TECH FLOOR AND FOR OUR DARKPSY/FOREST FLOOR WE HAVE AUDIO MAESTRO AND CRAFTSMAN, ATRIOHM, FROM PARVATI RECORDS AND ALPSCORE, REPRESENTING THE NEW GENERATION OF ALICE-D RECORDS.
MOTM3 WILL BE DONE IN SWITZERLAND IN COOPERATION WITH MARCO ZORA AND FREAK RECORDS, BOTH RESPONSIBLE FOR THE MASSIVE NEW YEAR'S EVENT CALLED A TRIP TO DARKNESS. THE NEW LOCATION WILL BE KÜHLHAUS IN WINTERTHUR, AND WE WILL HAVE THE BRAND-NEW LAMBDA LABS QX3 SOUND SYSTEM. THIS VENUE OFFERS US A VERY COMFORTABLE SETTING THAT CAN HOST ALL OUR GUESTS IN BOTH FLOORS.
- SOUNDSYSTEM -
LAMBDA LABS QX3 @ 90KW
[QX3.CH]
- INFOS -
NO ENTRY FOR UNDER 18
FREE WATER
ONE-WAY
Location
Location
Kühlhaus Winterthur
Entry
Entry
20.- EarlyBird
30.- Level 1
40.- Level 2
Presale:
[zoragoa.ch]