Mediterranean Night On High Technology Sounds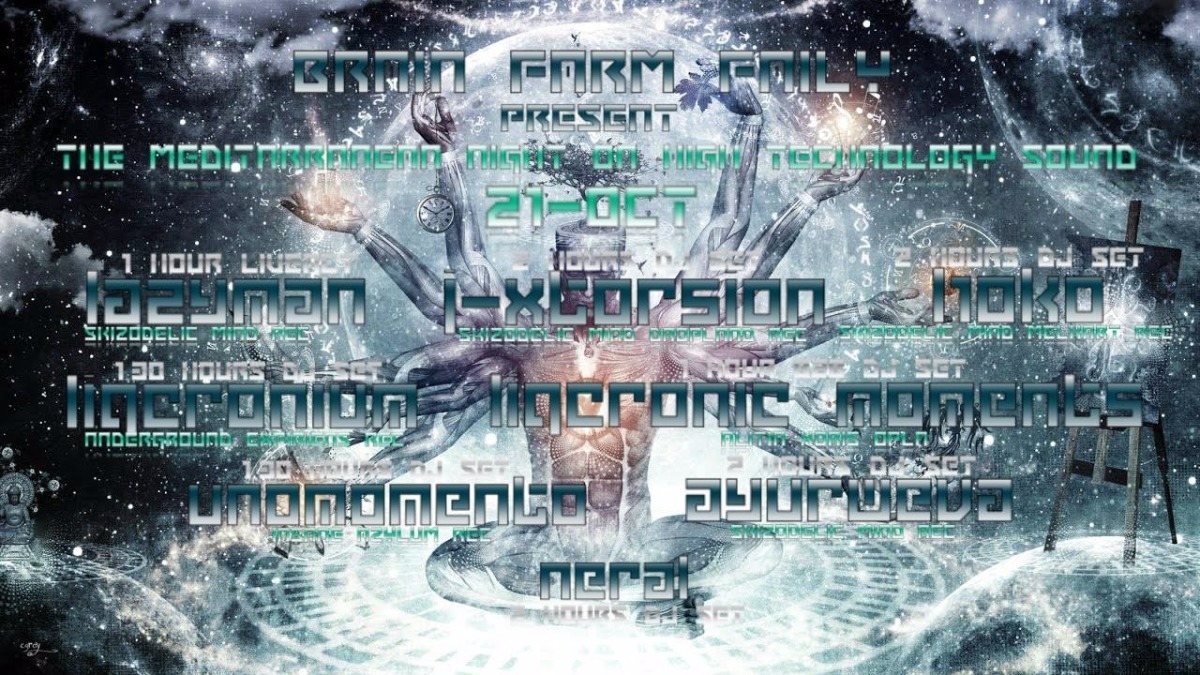 Line Up
Line Up
✦✦✦✦✦ PsychicTheraptistts ✦✦✦✦✦
Deco
Deco
This time we gonna have a massive powerful Sound System we will try to do something new in London's underground events !!!!
Info
Info
✦ BAD AND DANGEROUS BEHAVIOR FROM GUESTS ARE NOT WELCOME AND THEY GONNA BE IMMEDIATELY REMOVED FROM THE EVENT ....
✦ STRICTLY NO UNDERAGE KIDS ... IDENTIFICATION DOCUMENTS WILL BE ASKED AT THE ENTRANCE ....
✦ NO HARMFUL ITEMS .... WE GONNA HAVE METAL DETECTOR ON THE DOOR TOO ..
Location
Location
Info phone number is 07424212012 we start at 12... Everything is ready!!!
Entry fee
Entry fee
will be asked 10 BRAINS at the door
Organizer
Organizer
BRAIN FARM FAMILY
Web
PLS SHARE ONLY WITH FRIENDS AND PPL WHO SUPPORT THE SCENE !!!!!