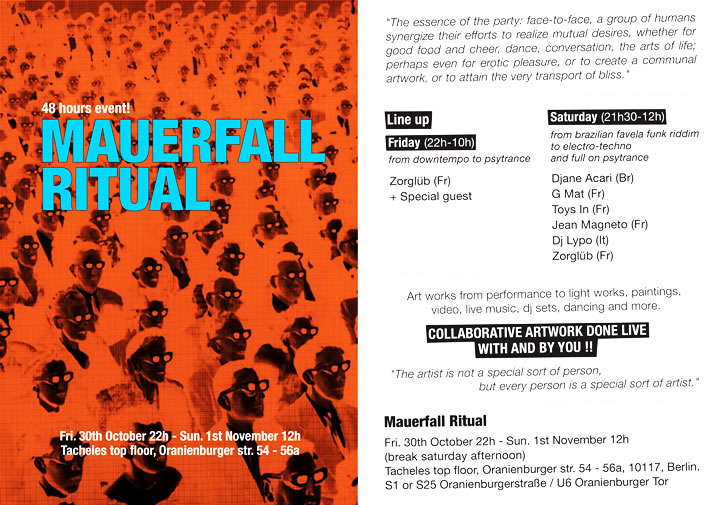 DJs
Fryday night : 22h/12h...: Zorglüb (Fr) + Special Guest
Saturday night : 22h/12h....: Djane Acari (Br) GMat (Fr) Toys In (Fr) Jean Magneto (Fr) Dj Lypo (It) Zorglüb (Fr)
Info
Info
...experimental party with 20 plastic artists from painting to lights works, video, installation and more, performers and live musicians will create with you and while the party is going on, art pieces inside the whole space....

...ONE WEEK END TO INVEST THE TOP FLOOR OF THE TACHELES AND CREATE ALL TOGETHER AN AMAZING COLLECTIVE ART PIECE!!!!..
...bring whatever you want to express yourself, or just you and your positiv energy :) !
Location
Location
TACHELES, TOP FLOOR.
Oranienburger str.54-56a
S-bahn S2 or S25 , Oranienburger strasse / U6 Oranienburger Tor.
Entry
Entry
6Euro one night/10E two nights