Backend
Masters of Puppets teaser Brasil by Cosmic Crew & SSS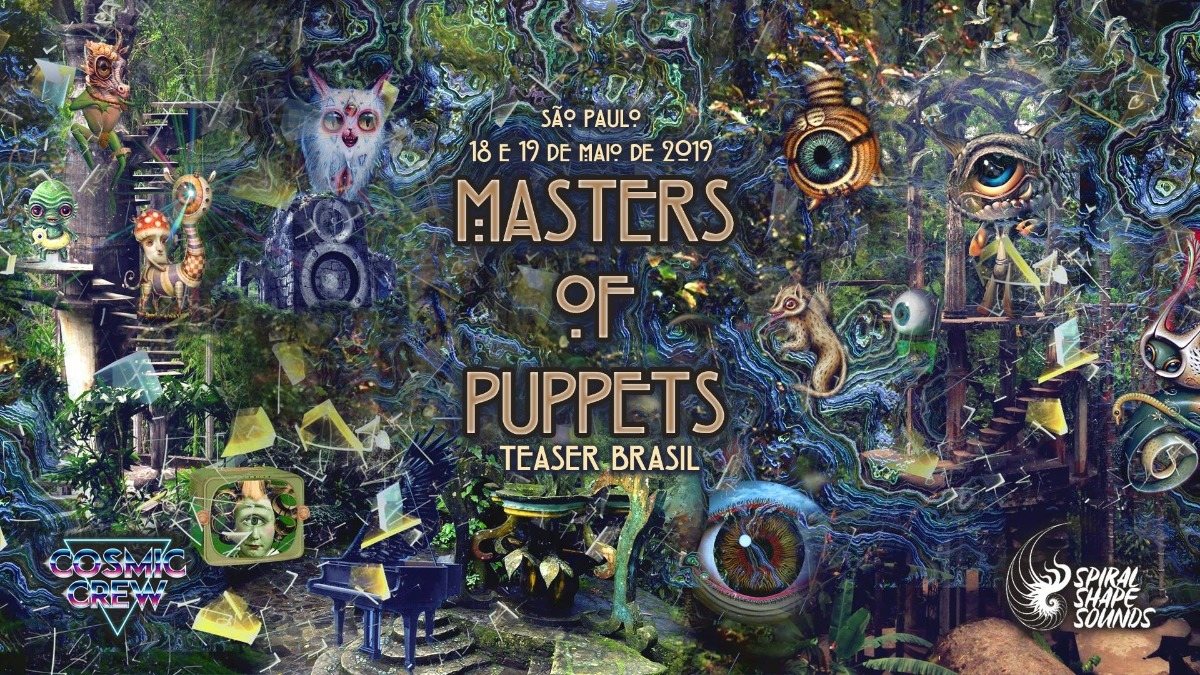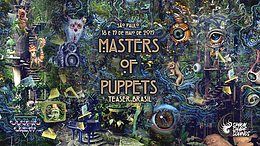 Line Up
Line Up
Masters Of Puppets teaser Brasil by Cosmic Crew e Spiral Shape Sounds.

Um pouco do principal festival mundial de hi-bpms em terras brasileiras: vão rolar artistas que se apresentarão na edição de 2019, mais cenografia com a mesma temática... aquele palco de caveira está confirmado ;)

Save the Date !!!! Divulgação dos primeiros nomes do line up e vendas a partir do dia 17/12.
Entry
Entry
Primeiro lote = R$130,00
Lote promo para quem foi na Hi-Tech Revolution = R$110,00(limitado a 300 ingressos). Precisa pedir o código de desconto pelo e-mail:
hitechrevolutionfestival@gmail.com
Aniversariantes - R$110,00 preço único. Não teremos combo pra ganhar vip nessa.