Backend
Massive Free Damage Nye 2K20 / 2 stages (Psytrance/Goa & Tekno)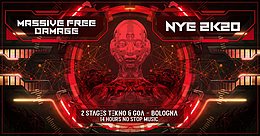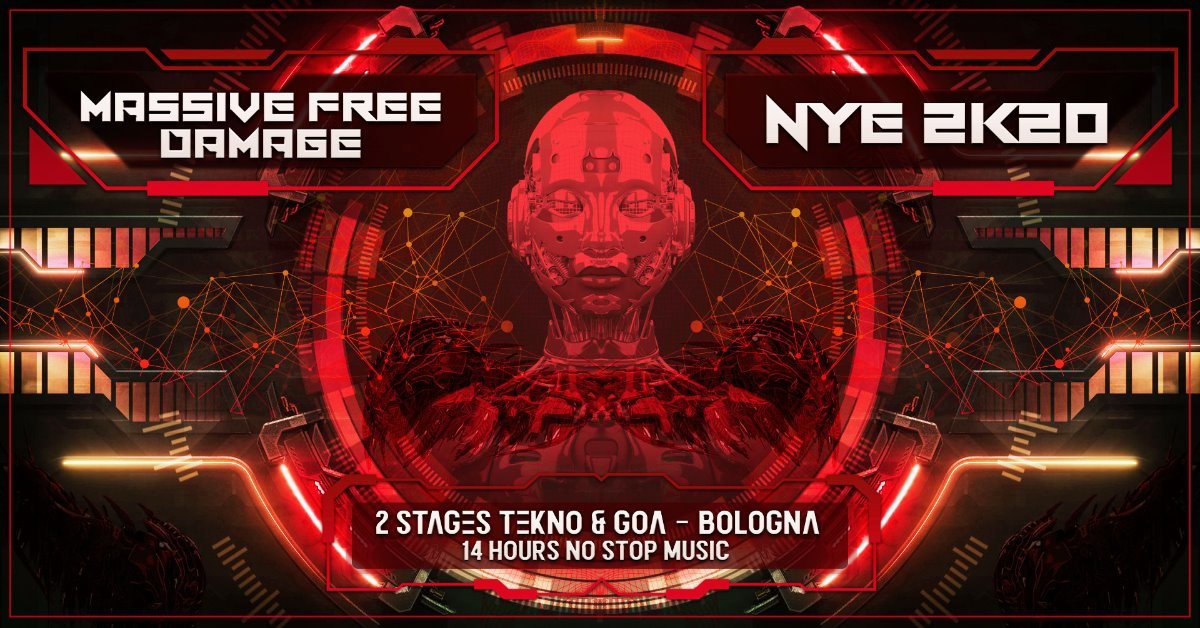 Line Up
Massive Free Damage e il nostro party di fine anno 2 stage: Goa + Tekno - 14 ore di musica no stop!!
ૐ▁ ▂ PSYTRANCE / GOA STAGE ▂ ▁ૐ
☣ Z-CAT ☣ 🇷🇺
✹ (Solar Tech Records)
♬
[bit.ly]
Yana, from Moscow, Russia, began her psytrance journey in 2003, and from 2005 until 2007 she was a resident of one of the biggest Russian promotion groups – Synthetic Dreams. In the autumn of 2007 she joined leading psytrance organization TLN Promotion.
After acquiring plenty of experience and skills, Yana decided to start her own solo project – Z-Cat. She was engaged in writing innovative music that told a story. In 2009 she released her EP "Awaken Stories" on Portuguese label Ultravision Records, and she started traveling and performing. She released many of her tracks on different compilations and labels.In 2009 she was also awarded for her contribution to the development of electronic music in Russia, as the best psytrance DJ in the country. After years of traveling around the world, Z-Cat released her debut album "Reflected" on South African label M.M.D. Records in June of 2013.
After already having taken the psytrance scene by storm for many years now, Z-Cat joins the Solar Tech family in 2019. Her unique and powerful take on psytrance will surely continue to impress crowds across the world, and we can't wait to be part of the journey
_____________________________________________
☣ DUST ☣ 🇮🇹
✹ (Looney Moon Records)
♬
[bit.ly]
☣ GOOD FELLAS ☣ 🇮🇹
✹ (Blacklite Rec)
♬
[bit.ly]
☣ RAVEHEART ☣ 🇮🇹
✹ (Evil Corp)
♬
[bit.ly]
☣ AVENGERS ☣ 🇮🇹
✹ (Evil Corp)
♬
[bit.ly]
☣ DRONE VAN DOPE ☣ 🇱🇧
✹ (Tång Recordings)
♬
[bit.ly]
☣ PERPETUAL ☣ 🇮🇹
✹ (Infinity Tunes Records)
♬
[bit.ly]
☣ XEROMORPH ☣ 🇮🇹
✹ (Creative Jungle Rec)
♬
[bit.ly]
☣ DODO 3d ☣ 🇮🇹
✹ (Quarion Tribe)
♬
[bit.ly]
☣ PLANTSTEP ☣ 🇮🇹
✹ (Reflex Reality)
♬
[bit.ly]
☣ RONNY PEREZ ☣ 🇮🇹
✹ (Psy Fly Project)
♬
[bit.ly]
☣ INGLORIOUS BASTARD ☣ 🇮🇹
✹ (Evil Corp)
♬
[bit.ly]
☣THE ANIMAL ☣ 🇮🇹
✹ (Evil Corp)
♬
[bit.ly]
☣ GREYS ☣ 🇮🇹
✹ (Otturbatoidi Tribe)
♬
[bit.ly]
☣ BETUK ☣ 🇮🇹
✹ (Good Vibes Tribe)
♬
[bit.ly]
ૐ▁ ▂ TEKNO TRIBE OLD SCHOOL STAGE ▂ ▁ૐ
☣ LINE UP WORK IN PROGRESS ☣
☣ LINE UP WORK IN PROGRESS ☣
☣ LINE UP WORK IN PROGRESS ☣
▀▀▀▀▀▀▀▀▀▀▀▀▀▀▀▀▀▀▀▀▀▀▀▀▀▀▀
Deco
► EVIL CORP DECORATION

► VISUAL Team: INFO SOON

▀▀▀▀▀▀▀▀▀▀▀▀▀▀▀▀▀▀▀▀▀▀▀▀▀▀▀
Info
► AMPIO PARCHEGGIO
► PROFESSIONAL COCKTAIL BAR
► RELAX AREA
► 2 STAGES
►
►
►
► AUTOBUS
► DA SFERISFERIO IN VIA IRNERIO (Bologna)
AUTOBUS NUMERO 14...SCENDERE ALLA FERMATA BARELLI, A 600 METRI SULLA SINISTRA CI SIAMO NOI (GIOSTRA)
► AUTOBUS NOTTURNO: 14N LA FERMATA SEMPRE BARELLI
INFO PHONE / MAIL
▀▀▀▀▀▀▀▀▀▀▀▀▀▀▀▀▀▀▀▀▀▀▀▀▀▀▀
INFO MAIL / PHONE
► 3246384263
► 3428772852
►
evilcorpevent@gmail.com
▀▀▀▀▀▀▀▀▀▀▀▀▀▀▀▀▀▀▀▀▀▀▀▀▀▀▀
Location
Giostra

Via Enrico Mattei 46/L (Bologna)
Organizer
Organizer
► EVIL CORP
► TEKNO FOLIES