Backend
Mai Spirit - Gathering @ Krajobrazolokum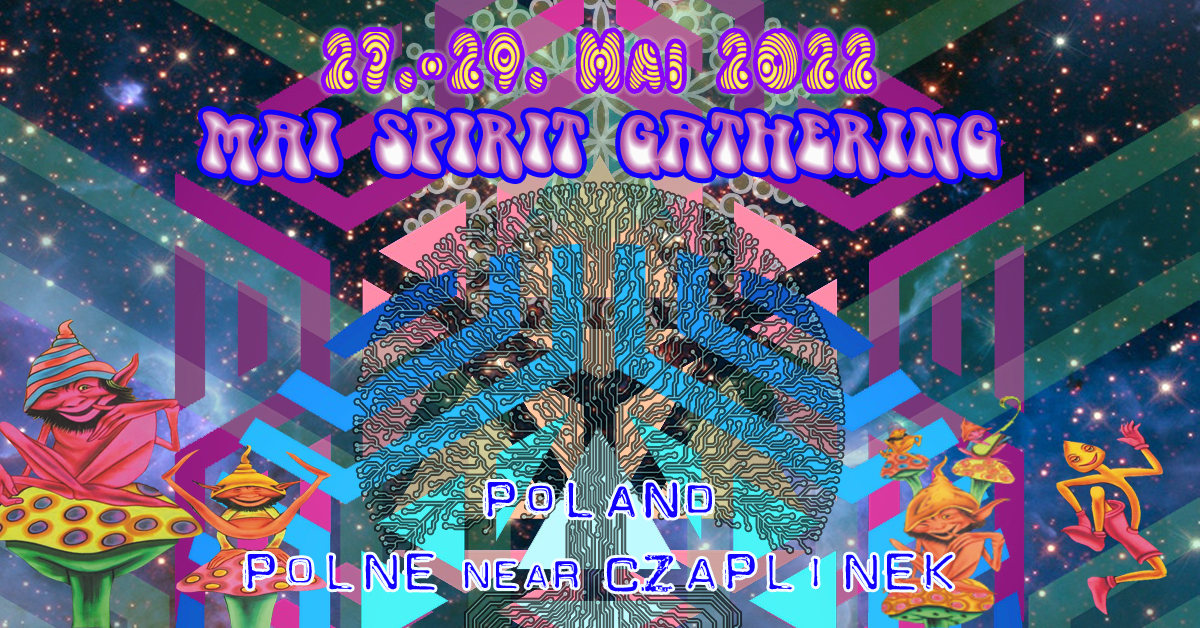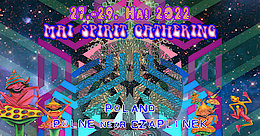 Line Up
- Devi Divine (1.2 Trip Records, Beboki Team PL) Live
- Phenotype - Trance Mission (FR)
- Second Side (GER)
- Catmosphere (Dropland rec. / Catalonia)
- Psy Vikings (AUT)
- Spielkind (StrangeSpirit / GER)
- Doctorpsy-Verleihnix (Strange Spirit / Ger)
- Planet b (GER)
- Hugo Bass (OFF/ GER)
- Digital (Independent/Spain)
- K4Li2 (Ancient Aliens/GER)
- Merly (Independent/Spain)
- Dullphox (GER)
- Anomalica (GER) soundcloud:
[goo.gl]
- Infected Mode (GER)
soundcloud
- Calimero (GER)
[youtube.com]
- Intoxication project (GER)
- Visit Ohr (GER)
and more ...
Info
We StrangeSpirit crew have decided and dare to set up an enchanting May event for you again.
With our friends and lots of positive energy, we got down to work some time ago.
The line up was created, which brings with it a lot of different psy and progressive sound creations and will offer you a real listening pleasure.
We welcome you and look forward to welcoming the Mai Spirit with you.
We hope to dive into a magical world with you, surrounded by beautiful nature and the loving design of the decoration.
Supported by magical lights that effectively capture the spirit of the location invite to explore it.
!!!!!!!!! Please its very important, bring nothing from Glass, also no bottles or glasses, because of the injury risk. !!!!!!!!!!!
On the place will be speace for Tents , possibility Cold shower , TOI TOI (WC)
there will be a food stand with delicious food
--- Only One Fireplace.
And to keep the atmosphere climate please to everyone: to collect their rubbish using bins (as needed take it BAGS), protect nature and respect all people :) (Who will not be held, be expelled from the event)
Deco by:
PEZOID
&
Optical Night Lights
[facebook.com]
FOTOGRAFIX
[instagram.com]
Witajcie!
Rozpoczyna sie kolejny zlot na krajobrazolokum - "Mai Spirit"
Bedzie to maly om-zlot psy-goa-progressive-trance.
Chcemy razem z wami cos tworzyc, fajnie spedzc czas i sie zrelaksowac przy dobrej muzyce. Chcemy zeby w kazdym z nas zostalo cos pozytywnego po tym wydarzeniu.
wklad w wydatki - 160 zlociszy (tylko dla rodakow)
localization map coming soon
You can Arrive with a polish Rail (PKP) to CZAPLINEK (near Szczecinek - 40km) , from Czaplinek are smoe about 12km (you can take there a Taxi).
For the position look the map links.
here link to POLISH RAIL (you can change the language)
[pkp.pl]
contribution towards expenses - 50 neurons
Location
Location
A small magical piece of mother earth at the edge of the forest , near a lake, Where the Spirit of the forest confluence with the trance of beats.
Where any one time and space feeling lost, I invite you to participate in order to enter into the future together and support each other. That it is the time in which intuition is very important.
The better way to the Lokation is about Czaplinek (South), or about Lubowo .
BUT it is important to Polne arrive NOT ABOUT Barwice (North) side, there are big holes in the street !!!
go to meeting ,there are Foto map
google maps:
[goo.gl]
Organizer
Organizer
Strange Spirit with a little help from our Friends and you !!!