Backend
Mahadeva Psy/Goa 24H Party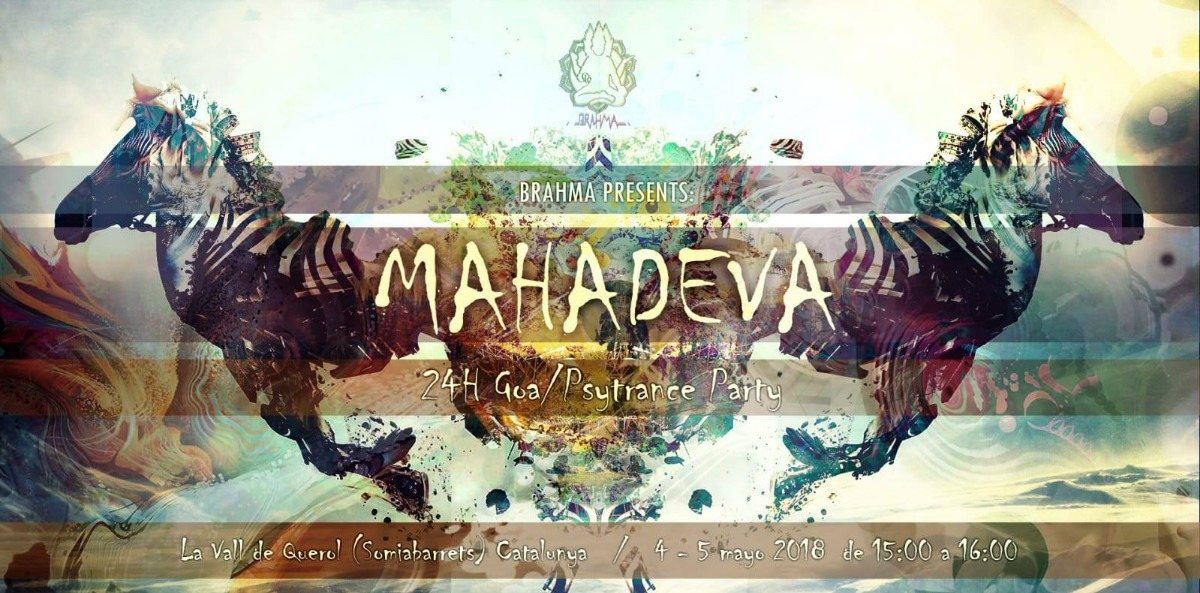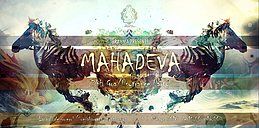 Line Up
ॐ MAHADEVA PSY-GOA 24 PARTY ॐ

ॐ LINE-UP ॐ

(15:00 of saturday to 16:00 of sunday)

ॐ Doctor Strange ( APA ) - Valencia
ॐ Metaphysical ( Nutek America - Bassground ) - Cat
ॐ Tio Fil ( APA ) Valencia
ॐ The sunshine makers ( Brahma ) - Cat
ॐ Kënda - Cat
ॐ Komorebi ( Brahma ) - Valencia
ॐ Fractalmind ( Brahma - Fraktalcaos ) - Cat
ॐ Toxic ( Nutek Records ) - Cat
ॐ Dumi ( ProSound - Vinyl Set) - Cat
ॐ Indusk ( Fraktalcaos ) - Cat
ॐ HappyKaos ( Fractalkaos ) - Cat
ॐ Druidïk ( Sammsati ) - Cat
ॐ Hypnoxock ( Goa Madness Records ) - Cat
ॐ César Mimesis ( Suntrip Records - Mimesis ) - Cat
Info
Once again here it is MAHADEVA for everyone: 24h non-stop in the Querol Valley !
With the same spirit, the same desire and enthusiasm, a year later and to welcome the spring and the outdoor festival season we meet again at Querol. An event for the psychedelic family. If you are a regular, it will be a must-go and if you do not know what it is all about, just living the experience, may you understand it.
Two bars will be at your disposal throughout the festival where you can drink and eat at your leisure, you know that
both the space where the party is held and the party are self-managed so for a day forget to buy in the supermarket
it will be great, the prices will be as close as possible and popular so everyone can afford it. Even so the entry of drink will be allowed since we know that you are people aware of this.
ॐॐॐॐॐॐॐॐॐॐॐॐॐॐॐॐॐॐॐॐॐॐॐॐॐॐॐॐॐॐॐॐॐॐॐॐॐॐॐॐॐॐॐॐॐॐॐॐॐॐॐॐॐॐॐॐ
VERY VERY VERY IMPORTANT!
The place where the party will be held is a privileged natural environment, there will be a series of rules that must be met by
the good of all and nature. In the first place and very important NO FIRE CAN BE MADE, it will not be possible to camp beyond the areas delimited for such thing (there will be a lot of space for all), dogs and animals are accepted but always in charge of a responsible person. Then, in order to respect the environment, NO GARBAGE CAN BE DROPPED TO THE SOIL OR ANYWHERE other than a trash provided by the organization or a bag to be thrown away. Last but not least you will have enough dry waters for all, so please the needs to their place, if the urgency were maximum and did not give you time to get to the site, especially do not leave paper in the mountains , a bag and the trash!
Will not be allowed any kind of bad attitude or fobic action focused on any group, no reason is valid, sex, gender or race.
Although we assume that you are aware of this we will have at your disposal a protocol for action in case of any problem of this type, the entire organization is willing to help if something happens and we reserve the right of admission. Yes, if you do not know how to control or do not want to, we'll kick you out.
Finally, thanks everyone who makes this possible and encourage everyone to participate, we hear all kinds of proposals.
LOOKING FORWARD TO SEE YOU THERE !!!
LIVE THE GOA TRANCE ♥
FB event:
[facebook.com]
Entry
Entry
GET YOUR TICKET HERE !
[mahadevapsyparty.es]
1a PHASE - 50 tickets - 15e
2a PHASE - 20e
3a PHASE - 25e ( at the entrance )