Backend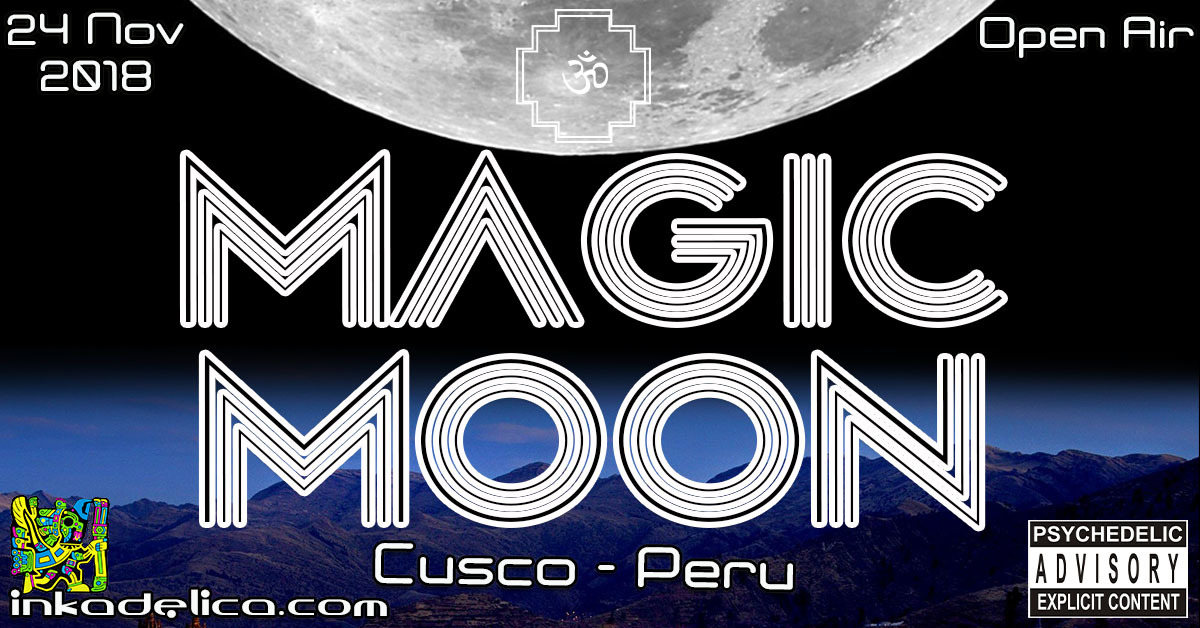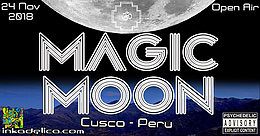 Line Up
+Washuma - Psygressive -inkadelica Records
soundcloud
+Exodo - Psygressive - inkadelica Records
soundcloud
+Espiritus- PsyTranceCusco
soundcloud
+Q'ello - FullOn
soundcloud
+Asiry - Psytrance
+Aquamorfus - PsyDark
soundcloud
+TupaQ - Techno - My Little Dog Records
soundcloud
+Nu-Bastards - Techno- Willkamayu Records
+Frankie Ramz -Techno
Guest Djs
Info
Info
Magic Moon - Art & Music is a Electronic Party with Andean Fashion Show Designs by New Andean
The Event start at 17hrs Passarela with Nice Models
among the attendees who bought their tickets, we will raffle exclusively designed clothes.
we will have bonfire, camping area, drink & food area.
Location: just 10 min from cusco center

Best Local , International Artist & Djs with the best Electroni Music, Techno, Progressive, Deep, Psychedelic,Trance, DarkPsy.
Location
Location
10 min from Cusco center
Entry
Entry
!!!!!!Tickets!!!!!!!
S/.30.00 Soles until 17 November
S/.40.00 Soles from 18 to 24 November
S/.50.00 Soles @ Door
Buy Pre-sale Tickets at "Procu's Market" Street Procuradores #330 ,Cusco
Quilla Tattoo - Chihuampata #543 - San Blas - Cusco