Lucid Mind Generation Psy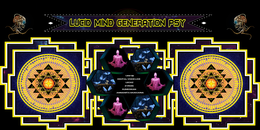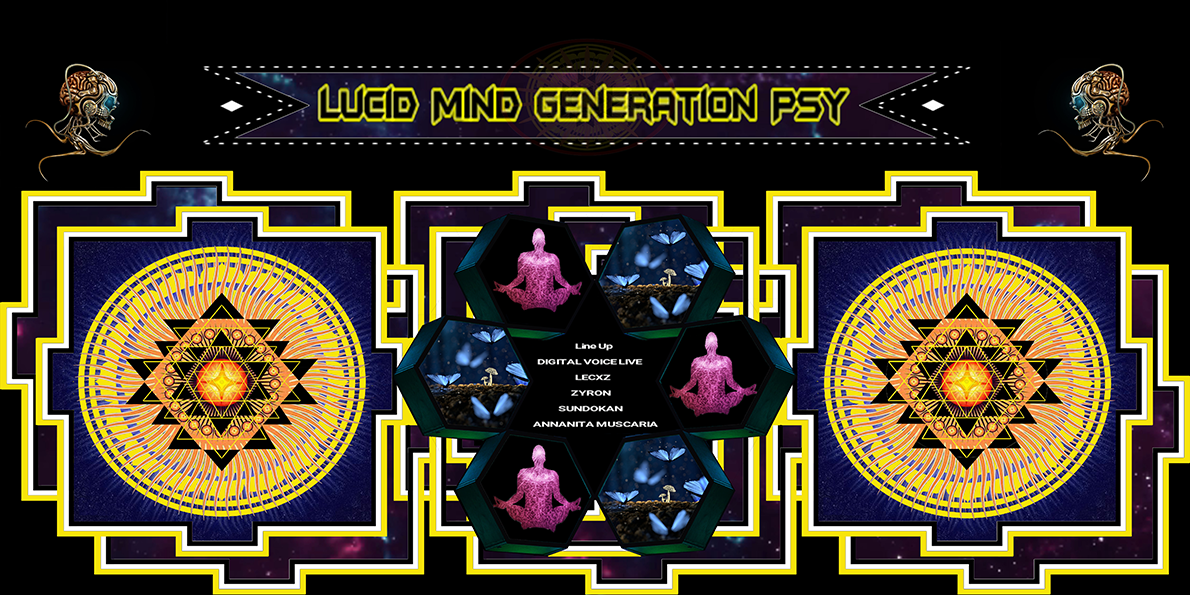 Deco
Deko
by Jan der Rastamann
Video & Visuals:
by Creativ Studio Visuells
[facebook.com]
Info
Twilight / Forest, Darkpsy, Hi-Tech only !!! :P
ॐॐॐॐॐॐ ॐॐॐॐॐॐ ॐॐॐॐॐॐ
Eine einzigartige Feier- und Tanzkultur erblühte in den 90ern und verbindet seit jeher die Leute mit einem Gefühl der Zusammengehörigkeit die uns prägte wie keine andere zuvor. Wir wollen diesen Spirit auferleben lassen und bieten ein breites Spektrum von Psytrance bis Hi-Tech um unsere Geister zu entfesseln und auf eine Reise der Einigkeit und Klarheit zu schicken und in neue Sphären aufzusteigen. Auf der Tanzfläche werden diese Energien gebündelt und erfüllen euch mit einem neuen Lebensgefühl des Feierns, getreu dem Motto:
WE ARE ONE.
ॐॐॐॐॐॐ ॐॐॐॐॐॐ ॐॐॐॐॐॐ
A Lucid Mind is completely aware of his power and directs its power towards only one goal - the experience of true love, peace and joy. This is only possible if every Living Being is included within this goal there are no exclusions.
ॐॐॐॐॐॐ ॐॐॐॐॐॐ ॐॐॐॐॐॐ
Soundsystem by Trancemitter
[facebook.com]
ॐॐॐॐॐॐ ॐॐॐॐॐॐ ॐॐॐॐॐॐ
ॐ Chill Out Zone ॐ
ja auch diesmal möchten wir euch nicht ohne einer Chill Out Zone dancen lassen, wo ihr euch bei bedarf wieder etwas auftanken könnt.
dieses könnt Ihr zb an unseren Chai & Food Stand, welcher wieder von unserer lieben Rabea aus Bremen sowie ihrer kräftigen Unterstützung betrieben wird.
Chai & Food Stand by Rabea und das Grinsekabinett (Bremen)
[facebook.com]
ॐॐॐॐॐॐ ॐॐॐॐॐॐ ॐॐॐॐॐॐ
+ Fotos & Video
+ Fresh Fruits For Free
+ Garderobe
ॐॐॐॐॐॐ ॐॐॐॐॐॐ ॐॐॐॐॐॐ
Unsere Szenekundigen und sehr freundlichen Türsteher werden auch dieses mal mit dabei sein um für einen reibungslosen und fröhlichen Abend zu sorgen, in dem ihr unbeschwert feiern könnt!
ॐॐॐॐॐॐ ॐॐॐॐॐॐ ॐॐॐॐॐॐ
Welcome to a new Event!
Welcome to Lucid Mind!
ॐॐॐॐॐॐ ॐॐॐॐॐॐ ॐॐॐॐॐॐ
Geburtstagskinder vom 17.05.19 sowie 18.05.19 haben bei Vorlage ihres Ausweises, freien Eintritt.
*** Einlass ab 18 Jahren ***
*** Kein Mutti Zettel ***
ॐॐॐॐॐॐ ॐॐॐॐॐॐ ॐॐॐॐॐॐ
No Kids, No Drugs, No Racism
Music is the Answer!!
Mehr anzeigen
Location
Triptychon Club
am Hawerkamp 31, Münster
Added

3y 11m

· Update

3y 8m

·