Lost 2 Reality presents: Bruce en Stije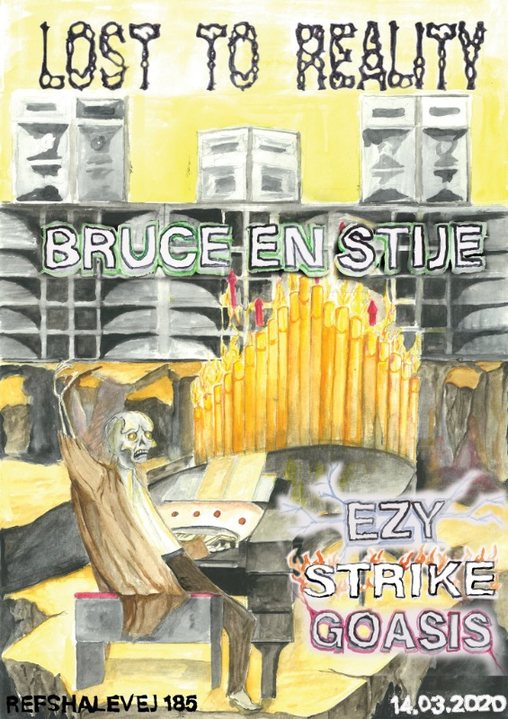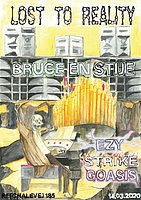 Line Up
bRz and Stije (TDK / HUPPEL / LZN / PAUPER+T)
These two freetek masterminds have been rocking the planet for over two decades. Dedicated to reach a new level of audio manipulation each time they perform.
Their liveset is filled with machines, on the fly improvisation and a deep focus to keep pushing the barrier further.

Strike (Kengu / Lost 2 Reality / Bunker Bauer )
Kristian Andersen and Dj Ibon are Strike! Through the last decade they shaped the sound of what eventually became the features of Copenhagen's hard techno scene.
Through a mix of tekno, psy and hardcore it is the unpredictable that represents the backbone of their sets. With an interest in obscure and complex rhythms the journey is never the same but always a treat for the trained ear.

Ezy (Endurance, Bunker Bauer, Fast Forward)
Ezy is a dj, producer and co-founder and resident at the Copenhagen underground rave party Endurance. Ezy has quickly built a reputation for delivering tight unruly sets mixing fast old-school techno with everything from low key 90s goa and psytrance to ghetto and electro. His style is percussive and energetic, skillfully shifting from funky and agile to gloomy and trippy and back.

Goasis (Lost 2 Reality / Suntrip)
Based in Melbourne Grant Camov has been an important part of the Australian scene for the last decade, playing almost every event there is to play under different aliases. As Goasis he was a key figure in the Australian underground scene and after deeply exploring the sonic boundaries of electronic music the psychedelic sound caught his attention for real. After organizing the first ever Lost 2 Realty outside of Denmark in Melbourne in 2018 he recently moved to Copenhagen and became a part of the scene here.
Deco
Deco
Laser inferno by Molther and Paloma
Info
Info
After a short break since the L2R Festival in Aarhus we are back with another mind bending event!

For the last decade we have had our eyes on this completely outstanding Dutch freetek duo, and with help from local organizers and good friends we are finally able to realize our dream of presenting them in Copenhagen!

It is with extreme gratitude and humility that we present another event in the spirit of Lost 2 Reality!
Location
Location
Refshaleøen Hangar
Entry
Entry
100DKK
Cash & Mobile Pay only!