Backend
Liquid Love presents Etnica - Pleiadians Max 3 Hours set / Sat 19/10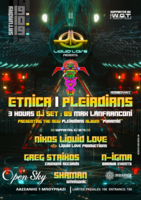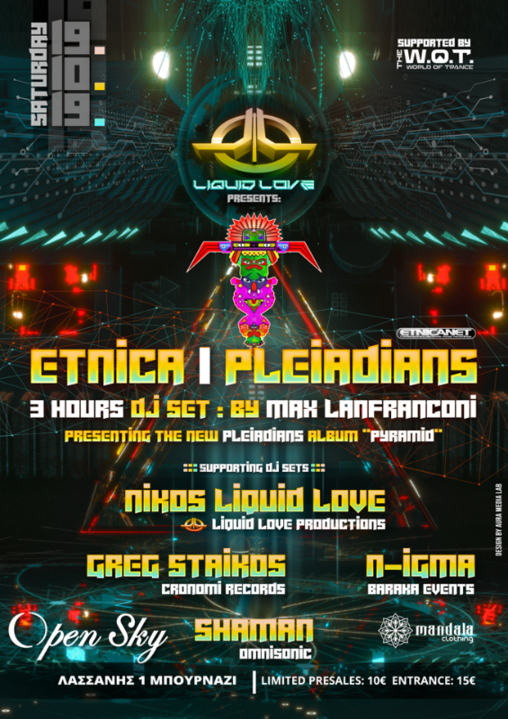 Line Up
LiquidLove Greece presents on Saturday 19 October 2019
Σάββατο 19 Οκτωβρίου 2019
Supported by The World of Trance - Greece

Etnica & Pleiadians Max Lanfranconi 3 Hours DJ set New Pleiadians Album "Pyramid" Presentation!

Supporting DJ sets:

Nikos Liquid Love

Greg Staikos

N-igma

Shaman Produ

NaN_RainBow

Sponsored by Mandala clothing""
Limited presale tickets 10€ Entrance 15€

Location: OPEN SKY
Λασσανης 1 Μπουρνάζι Aθηνα
Lassani 1, 121 32 Peristeri,Athens, Greece

See you on the dancefloor !!
Location
Location: OPEN SKY
Λασσανης 1 Μπουρνάζι Aθηνα
Lassani 1, 121 32 Peristeri,Athens, Greece