LEGALISATOR`s Birthday BASH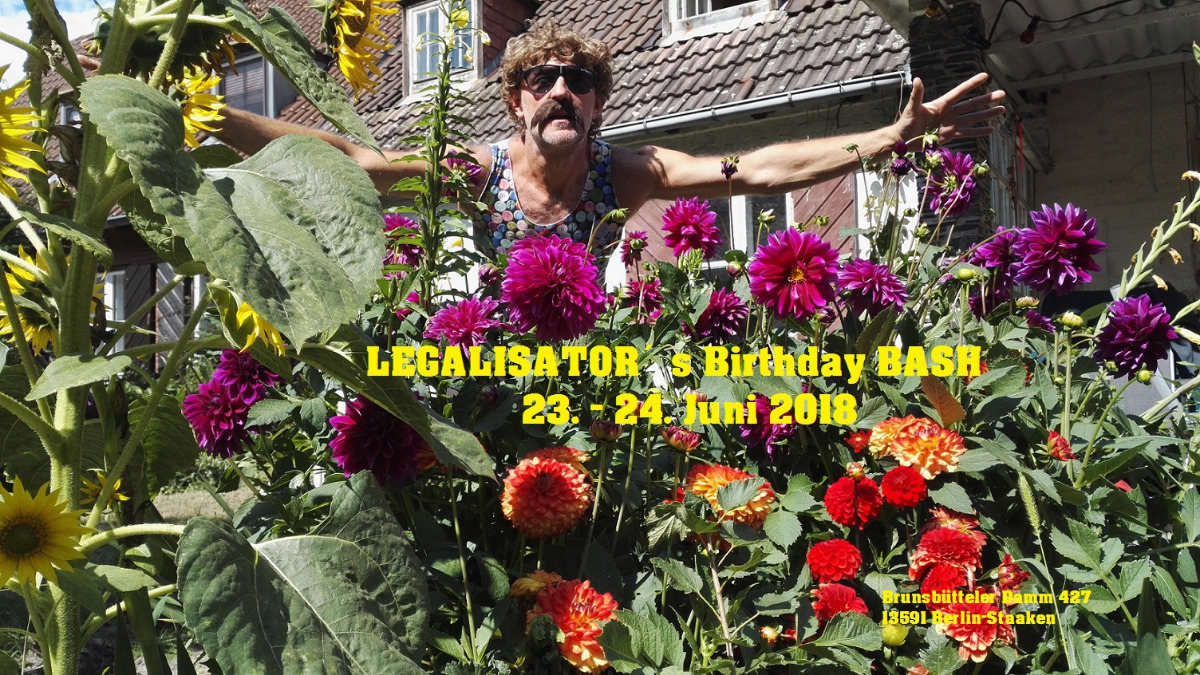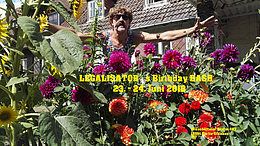 Info
Video from last year:
youtube
3,6 KW cristal clear Mackie Sound
1000 m2 garden
Travel info:
Use Train (once a hour) from Berlin Hauptbahnhof to Berlin Staaken (17 minutes). From station Berlin Staaken it is 6 minutes walk. Just go up, right and the blocked steps down. Take the way in the middle and you will arive at the party.
Or take S-Bahn to Spandau or U-Bahn to Rathaus Spandau. Then take Bus M32. Get off at "Nennhauser Damm / Brunsbütteler Damm" and walk 500 meter more on Brunsbütteler Damm.
By car: From Brandenburger Tor follow the street in direction Ernst Reuter Platz. There direction Spandau and only follow the street. After 13 km you will find the party on the left side.
Everyone is welcome!
Location
Location
Brunsbütteler Damm 427 - 13591 Berlin
Entry
Entry
Free Party but it would be nice if you put something in the magic had. Drinks: Beer 0,5 l = 2,- €