KUMBH MELA - THE FIRST STONE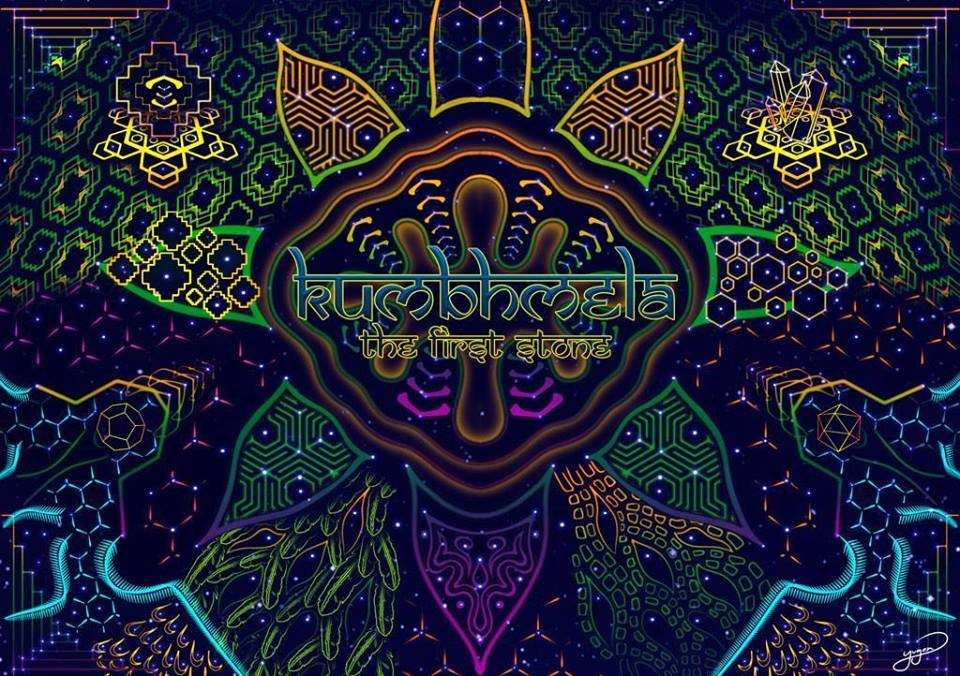 Line Up
14 hours only Darkpsy
NTFS in colobration with DANIEL PETER presents
LIVE:
SETH (Active Meditation Music) 3H LIVE - MK
[bandcamp.com]
HARYASHVAS (Shunyata Rec/Forest Spirit Rec) 2H LIVE - DE
soundcloud
FRACTALI.3N (Visionary Shamanics Rec) 2H LIVE - DE
soundcloud
NouN (coloboration between Fractalien and Haryashvas) 1H LIVE
soundcloud
DJ:
Maniac Psynapsis vs Daniel Düsentrieb (Indali Rec/JFFR) 3H DJ SET - DE
soundcloud
soundcloud
Abralabim (Fractal Nebula, Discovalley Rec, Mind Expansion Music) 3H Fullpower SILENT HORROR DJ SET - DE
soundcloud
LINEUP CLOSED !!!
Info
NTFS and Daniel Peter presents
KUMBH MELA - THE FIRST STONE
Wir laden euch recht herzlich zur Kumbh Mela ein. Ursprünglich stammt dieses hinduistische Fest aus Indien, wo es schon seit über 1000 Jahren von Millionen Pilgern praktiziert wird.
Kumbh Mela bedeutet "Fest des Kruges". Es ist jener Krug um denen die DEVAS (GOETTER) und ASURAS (DAEMONEN) sich bekämpften um den Nektar der Unsterblichkeit zu erhalten. Drum, Pilger der psychedelischen Klänge, lasst uns jene epische Schlacht erneut auf der Tanzflaeche austragen und mehr Erkenntnisse ueber das Universum erlangen um die Einswerdung zu erlangen...
-------
SOUNDSYSTEM:
►Funktion One by Sonic Wave Pro Audio
[facebook.com]
► CHAI, FOOD and NATURECOSMETICS by Tautropfchen
► WATER AND FRUIT TREE for FREE !!!
► Graphic by Yugen
[facebook.com]
►BIRTHDAY KIDS FOR FREE !!
Location
Location
Birgistr. 7, Wallisellen