Backend
KukiLuki w/ Lyserg Zwerg, Feliniti, Dr. Escher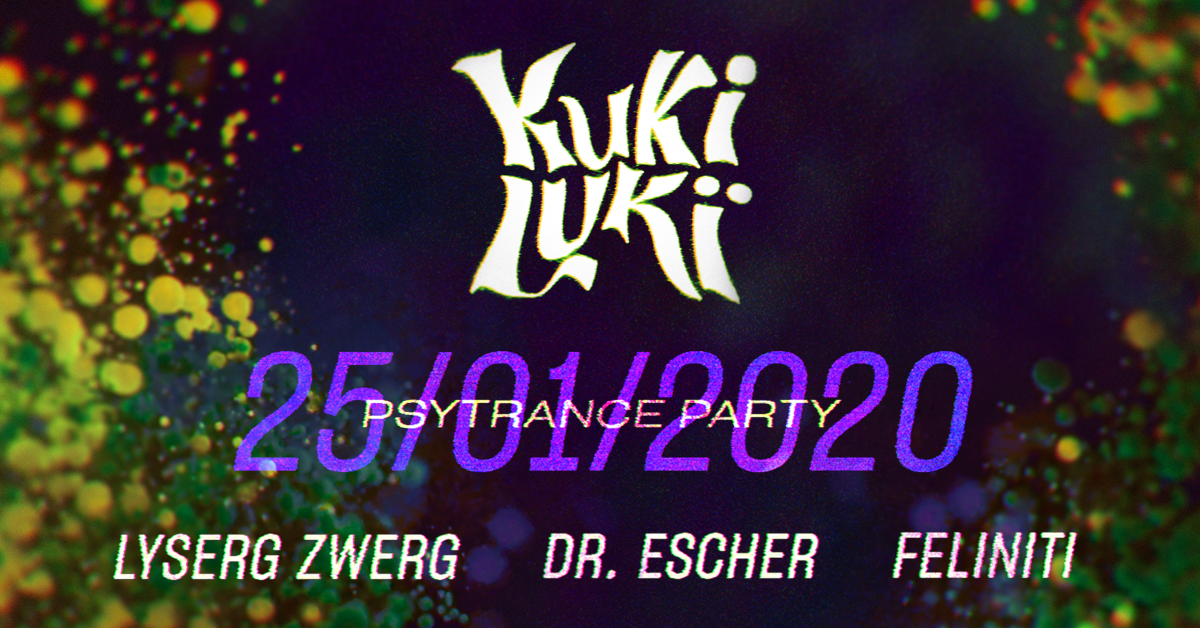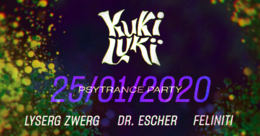 Line Up
MAIN STAGE:
FELINITI
soundcloud
From this amazing DJane we may expect a fluent mix of dark progressive with luscious, groovy hints of other electronic genres such as minimal and deep tech.
DR. ESCHER
soundcloud
Crossing the bridge between moody and mad, the proprietary blend of Dr. Escher hits that perfect balance of dark atmospheres and sonic craziness.
LYSERG ZWERG (live)
soundcloud
Any leftover senses of sanity will be left behind with Lyserg Zwerg. His music is definitely on the far end of the spectrum of forest psytrance.
CHILL-OUT:
DJ POWLI
This fresh DJane from Germany is here to get the party started with a set rooted in techno, but with freeform excursions into hip-hop and golden classics.
I.M.D. (live)
soundcloud
Originally hailing from Mexico, I.M.D. bring us his psychedelic liveset which walks the fine line between melodic downtempo and chillgressive.
DHARANA
soundcloud
After the awesome dubstep he gave us as a part of a duo last time, it would be foolish not to invite Dharana again.
JETHRO TIVERS
soundcloud
He rocked the chill-out at the last edition, but this time around, Jethro will be performing separately so we can enjoy his individual style.
Info
Info
Another amazing edition of KukiLuki is in the can! Get ready for the next round of fresh and dark psychedelic music.
Location
Brebl
Waalbandijk 14e
Nijmegen